10-plus firms make the cut in WGEA list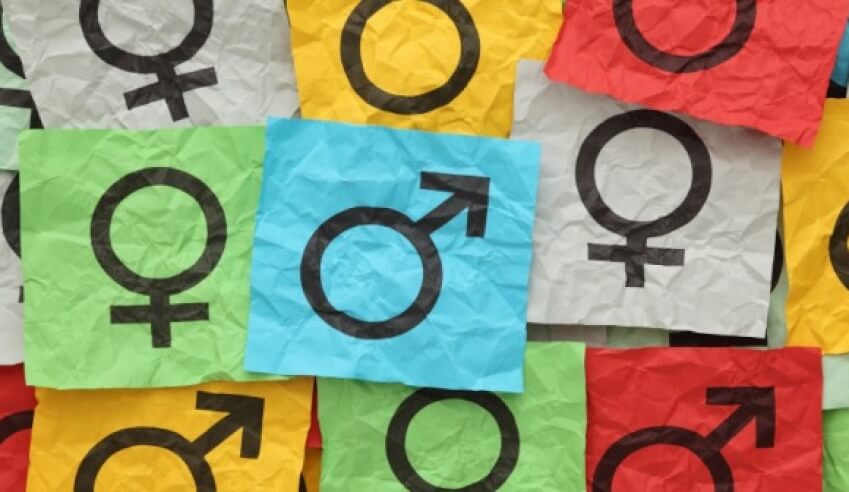 Over 10 law firms have been awarded the Employer of Choice for Gender Equality citation by the Australian government's Workplace Gender Equality Agency (WGEA).
Yesterday, the WGEA announced its list of 2017-18 WGEA Employer of Choice for Gender Equality (EOCGE) citation holders, with a record of 120 organisations being named.
The citation recognises employer commitment and best practice in promoting gender equality in Australian workplaces.
WGEA director Libby Lyons said the steady growth in the list indicated that the business benefits and competitive advantage gained by improving gender equality in Australian workplaces were becoming ever more widely recognised.
Ms Lyons said trends among this year's recipients include entrenching organisation-wide flexible work; programs to support women into leadership; tailored parental leave policies to support use by both women and men; initiatives to attract women into male-dominated roles; supporting men's caring responsibilities; and robust analysis and correction of gender pay gaps.
"I am particularly delighted to see some of the innovative and exciting initiatives by our EOCGE citation holders covering, among other things, flexibility, paid parental leave, supporting women in leadership and addressing gender pay gaps," said Ms Lyons.
"WGEA data shows there is continuing momentum and progress towards gender equality in Australian workplaces. However, it also highlights the accountability gap between having a policy or strategy in place and being held accountable for delivering results.
"Leadership and accountability are essential if real progress is to be made in shifting the entrenched gender divisions in Australian workplaces. That is why the work of our EOCGE citation holders is so important. It is only through more employers showing this type of leadership and accountability that we will see the pace of real change increase.
"I congratulate all the 2017-18 citation holders for their commitment to and recognition of the many benefits improved gender equality can bring to their business. These employers are setting the benchmark and the pace for other Australian workplaces to follow."
The law firms taking out a citation in this year's list are:
Speaking about his firm's award, Ashurst managing partner Paul Jenkins said: "We are proud to be consistently acknowledged as being at the forefront of driving change in gender diversity."
"It is a reflection of the values and culture we have at Ashurst, as achieving gender equality is a critical part of the firm's strategy and commitment to deliver better outcomes for our people and clients," he said.
This is the 17th consecutive year Ashurst has had its commitment to diversity and inclusion formally recognised by the WGEA Employer of Choice for Gender Equality citation.
The firm noted it is the only law firm to be consecutively awarded the citation by the WGEA, and its predecessor the EOWA, since its inception in 2001.
Also commenting on his firm's achievement, Clayton Utz chief executive partner Rob Cutler said the citation reflected the effectiveness of the firm's approach and its progress in cultivating workplace diversity and inclusion.
"We have achieved marked improvement through identifying and targeting the systemic issues hindering gender equality," Mr Cutler said.
"One mark of our progress is our female partnership target. In 2014, we committed to improving the representation of women in the partnership and set a target of 35 per cent women partners by 2025. In the last three years, we've moved from 19 per cent to 27 per cent women partners. We strongly believe this trend will continue in the coming years."
Corrs Chambers Westgarth partner and CEO John W.H. Denton AO also spoke out about his firm's recognition.
"Ensuring a diverse and equitable workplace in which everyone can develop to their full potential benefits our people, our clients and the firm," Mr Denton said.
"My, and the firm's, commitment to gender equality is unwavering. Gender equality and diversity are not just ethical issues, they are key to driving a successful and healthy business and, in the case of Corrs, ensuring we attract and retain talented people of any gender.
"Maintaining and encouraging a diverse, equitable, inclusive and open-minded work environment is not something we take for granted. We are constantly working to encourage flexibility, inclusiveness and the wellbeing of our people to make Corrs an inspiring workplace in which collaboration, learning and knowledge sharing thrive," he said.
This is the 11th consecutive time Corrs has been awarded a citation.
In addition, DLA Piper's co-managing partner in Australia Jim Holding noted his firm's delight to be recognised consistently since 2014.
"We remain absolutely committed to gender equality," Mr Holding said.
"Our female partners currently make up just over 26 per cent of our Australian partnership, and we are working hard to ensure our future pipeline of female talent not only sees themselves with a future in leadership, but that they are actively encouraged and supported to achieve it."
For Gilbert + Tobin managing partner Danny Gilbert, the citation, awarded for the fourth consecutive year, reflects the continued progress his firm is making in supporting women at all levels and building an inclusive workforce.
"Our firm has a long and proud history of celebrating diversity and advocating for equality. We are honoured to continue to be recognised as a WGEA Employer of Choice and we remain committed to playing a leading role in achieving gender equality in Australia," he said.
"While we are making good progress, we know we have more to do to ensure G+T is a place where both men and women can build rewarding careers for the long-term – a focus that our new Diversity Council will take forward in 2018 and beyond."
Holding Redlich national managing partner Ian Robertson also responded to his firm being awarded a citation for the 10th year, noting that the gruelling submission process only sees the best of the best for general equality and inclusion recognised.
"This is the 10th year that Holding Redlich has received this citation – which is a recognition which must be earned every year," Mr Robertson said.
"Each year we must demonstrate precisely what our firm is doing to encourage gender equality – and also how we are building upon initiatives that are already in place."
"I am very pleased that these efforts have received this high-level recognition. It is also heartening to see such strong support and commitment across our firm to ensuring our workplace is a fair, welcoming and enjoyable environment for all."
Meanwhile, Maddocks CEO Michelle Dixon also praised her firm's commitment to the cause, saying that it's pleasing to be recognised with a citation for the 14th consecutive year.
"It is important for our people and our business that everyone receives the same incentives and opportunities that come from doing your job well," Ms Dixon said.
"The programs, policies and initiatives we have implemented over the past decade have been designed to emphasise the value our employees bring to the firm.
"Our success over that time, with significant partner, employee and revenue growth, is proof that gender equality is an important step towards business success."
Lastly, Russell Kennedy managing partner Paul Gleeson said the citation achievement is a piece of a larger firm wide approach.
"The WGEA EOCGE citation fits with our 'make a difference' philosophy and forms part of our journey to continue to shape the culture of our firm. I'm pleased to take the lead as chair of Russell Kennedy's Gender Equality Committee," he said.
Lawyers Weekly is keen to hear your take on gender equality in the legal profession. If you have a story you'd like to share about your firm's flexibility, paid parental leave policy, general gender pay gaps in the industry, and opportunities and/or positions available to minorities, please get in touch via This email address is being protected from spambots. You need JavaScript enabled to view it.