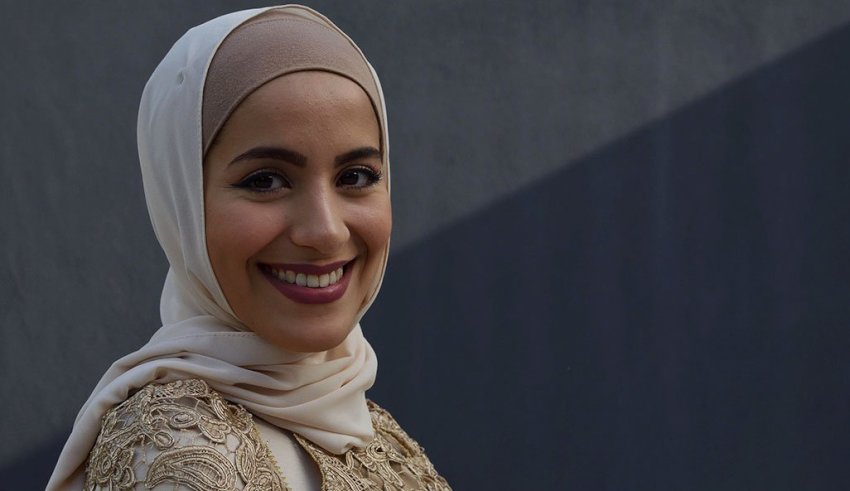 Sara Mansour, a Sydney-based commercial law graduate and the director of Bankstown Poetry Slam, is doing her bit to keep the momentum of the #MeToo movement alive in Australia. 
The nine founding board members of NOW Australia were named this week, in the latest show of solidarity for victims of workplace harassment and as part of a broader conversation about the relevance of the #MeToo and #TimesUp movements in Australia.
Veteran journalist Tracey Spicer AM launched the not-for-profit national organisation last month, along with a $250,000 crowdfunding campaign to help staff a centre with legal and counselling support officers.
The goal of NOW Australia is to provide assistance to any employee who has endured sexual harassment, intimidation or abuse in the workplace.
Graduate lawyer Sara Mansour (pictured) has been named among nine other volunteer board members, who bring with them backgrounds in diversity, law, HR, research, communication and education.
Ms Mansour is the co-founder of a popular slam poetry group in south-west Sydney and also a law graduate in the Sydney office of top tier firm Allens.
The young lawyer said that her community work with the Bankstown Poetry Slam led to an introduction to Tracey Spicer, which in turn led to an invitation to the board of NOW Australia.
"I am super excited to be a founding board member of NOW Australia," Ms Mansour said.
"We are hoping to keep driving social and cultural change and this can only happen when victims are bolstered by active organisations that exist to support and empower them."
Ms Mansour said she hoped to bring a perspective to the board that would assist NOW Australia engage with culturally and linguistically diverse communities and also ties to the legal sector.
She added that the organisation intended to make something tangible out of the #MeToo and #TimesUp movements, as well as an accessible support service for those who have suffered workplace harassment.
"NOW Australia is essentially taking the hashtag to the next stage in offering legal, counselling and media advice/support to victims of sexual harassment or sexual assault in the workplace," she said.
"[The organisation] will be working collaboratively across a number of sectors, including with law firms and legal service providers to ensure that victims of sexual harassment are supported in taking legal action."
The other founding board members of NOW Australia are Katherine Teh-White, Avril Henry, Liza-Jayne Loch, Erica Lovell, Nareen Young, Tasneem Chopra, Katrina Irawati Graham and Milly Petriella. The members will guide Now Australia through its crowdfunding, consultation and philanthropy phase and beyond.