Life after law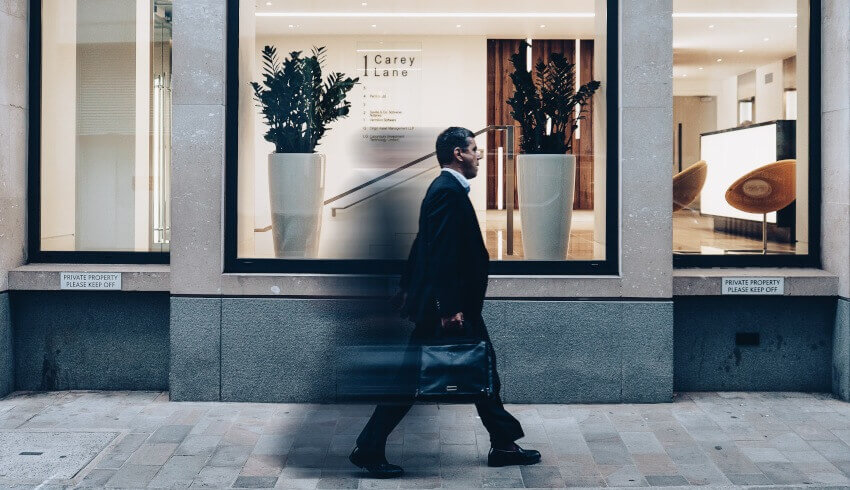 Retirement from law doesn't mean retirement from life.
The practice of law is, by any definition, a challenging, demanding but ultimately rewarding vocational pursuit.
A life spent in the practice of law — being part of a profession which is so inextricably linked to the effective day-to-day functioning of the communities around us — is, to many, a life well lived.
Transitioning to retirement is a discombobulating period for any person, regardless of industry or personality. For lawyers, it may prove to be a particularly trying time, in light of the high-functioning nature of the professional services environment.
It's also entirely possible for retirement to be a very lonely period in an individual's life, following leaving behind a career surrounded by colleagues, mentors and friends.
As such, it can be crucial for retiring lawyers to ensure they have purpose moving forward and motivation for each day that they get out of bed in the morning.
According to Terry McCabe, the founder and former managing principal of McCabes Lawyers, it is fundamentally important that retiring lawyers find ways to retain their sense of self, for it goes to the core of ensuring a life "fully lived and engaged" once legal professionals leave the office for the last time.
"Law is something that places enormous intellectual and mental demand on a person, and I think that to go from living for many years with those demands and managing them, to replacing that with the total absence of those demands, could lead to its own issues," he warns.
Those issues include mental health concerns, he deduced, given that a vacuum could be created in lieu of not having a new set of stimulations.
"I think that lawyers have developed really good reasoning, analytical and relationship skills by virtue of the practice of law, and it would be a real waste of human resources for those skills not to be used productively and effectively, in whatever capacity, depending on personal choice," he says.
John Denton, the outgoing chief executive of Corrs Chambers Westgarth, agrees.
One thing he tells his colleagues who are retiring, he says, is that they cannot allow themselves to become institutionalised.
"You need to always be pushing yourself out of your comfort zone, you need to always be engaged with the external world," he argues.
"And, remember, you're an active participant in your own career and life. Don't be passive."
Terry McCabe:
For Mr McCabe, the prospect of retirement in the coming years is an exciting one.
Having stepped down as head of his firm last year and handing over the reigns to Andrew Lacey, he says he is "really enjoying" transitioning to a lighter workload, whereby he can focus his attention on his own practice group.
"I've still got a passion for the area of law that I'm in – estate planning and private advisory work – and not having to manage all of the different issues that arise as managing principal, from premises to staffing issues to dealing with photocopy suppliers, and just focusing on what I like best about the law, which is meeting clients and trying to understand their needs so I can help them, and then having the ability to focus on those client needs, has been a real gift [of giving up the leadership]," he explains.
"At the same time, through my own experience, I've been able to support Andrew in the decisions he has to make as my successor."
"I haven't regretted it for one moment, and I think the transition has been a really good one – for both Andrew and myself," he says.
And while Mr Lacey is pressing forward as the new managing partner of McCabe Curwood – a merged entity consisting of McCabes and fellow mid-tier firm Curwoods Lawyers – Mr McCabe is turning his attention to what comes next.
Specifically, he is looking forward to working out what the next challenge in life will be for him.
"I'm hoping that when I look at retiring that there will be new opportunities that I'll be physically and mentally well enough to embrace, and I'm really excited by that prospect," he says.
"For me, over the next couple of years, it's all about doing whatever I can to ensure that I will be in the best shape I can possibly be to take on those new challenges, including getting myself into more walking, swimming, and trying to stay as well as I possibly can be."
There is much that Mr McCabe will miss about daily life in a law firm, of course. The personal side of working life, and being able to deal with different people, is the most prominent matter that comes to mind for him.
"I've been lucky enough to have great relationships with my fellow partners, with my own team, with other lawyers across the office, and with other professionals in other firms, whether it be lawyers, accountants or various clients," he notes.
"There is a whole range of people I interact with in different ways – whether it be going to lunch, going for a walk or catching up for a coffee – which gives me enormous satisfaction. That's what I'll miss the most."
Those personal relationships – and the way Mr McCabe cultivated them – saw his firm grow from just 10 people in 1991, "including the cleaning lady", to be the size it is today. In a few short months, the new McCabe Curwood entity will employ over 300 lawyers.
"I never envisaged [the firm] would get to the size it is now, and that has been a wonderful journey," he reflects.
He has also been blessed, he added, to have three "healthy and happy" children. Two of those children currently work as commercial lawyers, and the third is a law graduate now working in the entertainment industry.
"Those blessings themselves create something which is an obligation I have to use whatever I have in my time to contribute back to the society which has given me so much."
When it comes to leaving behind the intellectual hurdles that life in law brings, he intends to create new challenges to ensure he remains stimulated and motivated in his post-retirement existence.
This is how, Mr McCabe feels, he will be able to give back.
"I will reflect on the ways I can do that [once I retire], but the three areas I'm interested in, and see the need for greater assistance to where I can thus bring my own skills, are: prisoners, refugees and homelessness," he says.
"I haven't worked out how, or in what way, but I will work in at least one of those areas. It would be a mistake for me to just jump straight into the first one that arises; I want to think carefully about what I could do, so I can make sure that my contribution is effective."
"I'm hoping that looking at what I can do for others will give me the intellectual stimulation that I need, and I'm confident that will be the case," he surmised.
One thing he is sure of, however, is the activities he won't be involved in.
"I've only played one game of golf in my life, and I hated it – so I don't think that will be the answer!" he jokes.
Mr McCabe recently became a grandfather to twins, a boy and girl, and he hopes to be able to play a role in their lives.
"I also want to take on some challenges that I would enjoy, such as learning the piano – we've got a lively old one at home, and it's a source of frustration for me that it doesn't get played," he says.
"And learning a language – I'm thinking about Spanish or Italian, but probably Spanish, because it has more application."
"I'll do those things as well as pursuing other interests. I don't think I'll lack for activity… I'm not concerned about that at all," he says.
John Denton AO:
While Mr Denton is leaving the Australian law firm environment, he is not yet retiring; in July of this year, he will assume the role of secretary general of the world's largest business organisation, the International Chamber of Commerce (ICC) – a position he was unanimously elected to.
"I think I'm one of those annoying people who doesn't actually see retirement in the foreseeable future – so, I'm seeing myself moving on to another set of opportunities," he explains.
"I really enjoy leading and transforming organisations that make a difference in people's lives, so hopefully, I can build more skills [in this new role] that will enable me to do that."
Having served in a leadership role at Corrs for so many years, however, he is able to consider how lawyers across the board should be contemplating how to undertake the next chapter of their lives post-retirement.
His advice, in short, is to not be passive.
"The best transitional assistance advice I can give to people is that you really have to be an active participant. You're complicit in your own future, and you actually have to help shape it. You might need some support in thinking that through, but don't be passive," he suggests.
"Lawyers are active participants in their own careers, and they should be thoughtfully grappling with their futures and the future of their firms."
There also exists an obligation, he said, to not let down the people in your lives who have supported you and your career to date. As such, lawyers should not simply let things happen to them.
"You've got to think about how you can continue to create value – you owe it to yourself, and to others, to think about these issues," he says.
"Think broadly about how you can continue to add value, as a successful succession of yourself."
There has been, Mr Denton concedes, an element of "emotional immaturity" – both on an individual and institutional level – when it comes to thinking about personal succession planning and post-retirement activity.
"I actually think the succession planning is an undercooked element of most law firms," he notes.
"Speaking broadly, there's a sense of entitlement that operates within the profession (but, obviously, there's extraordinary exceptions)."
There is a "bubble of affluence" that senior lawyers may get used to, he muses, which they need to shake off when it comes to thinking about what comes next.
"You need to shake all those contexts – you're not entitled, and you have to earn opportunities," he says.
"You have to be thoughtful and considerate about how you're creating value, not just for yourself, but for others."
For Mr Denton, life after law comes down to one's mindset.
"You're not just leaving somewhere, you're going somewhere," he submits.
"It's actually about thinking in this way about your life, grappling with change, in order to look forward."
Transitional assistance coaching
What the reflections of Messrs McCabe and Denton convey is how important it is to have a plan in place for one's retirement.
According to Stuart Barnett, an executive coach who works with professional services clients on the cusp of retirement, such as mid to late career partners, retiring lawyers should make sure their plans of action include the key areas that have made for a happy life and career for them, such as friends, family, relationships, community service, health, and the pursuit of chosen hobbies.
"It's amazing how quickly a successful lawyer can become irrelevant or have a slow malaise – drift from partner to consultant and then out," he says.
"It's a huge adjustment emotionally, to go from being a large cog in a firm to being relatively irrelevant, particularly [in a world where legal] relevance is judged by contribution to fees!"
In response to this, he says retiring lawyers need to start having conversations around the bigger picture of their lives, questioning what will come next, in addition to addressing their immediate personal and administrative needs.
The key, he says, is to "have a plan well before leaving the office for the last time", which "takes into account stimulus for the mind, body and soul".
"If you have retired without a plan (beyond the financial) then it is certainly not too late to start being pragmatic – it's important to get support, whether that is engaging a coach to work through the transition with you or reaching out to friends and colleagues who are also retiring," he advises.
"You have to do what works for you, and this can take time to figure out."
This will vary, of course, from person to person. In the end, it will come down to whatever will bring the greatest sense of joy and meaning to one's day-to-day life following a life in law.
Moving forward
Finding one's path post-retirement is undoubtedly a daunting prospect, which for some can be terrifying. But it is a necessary existential and practical journey that one must take, in order to fulfil and retain a sense of self.
And, in undertaking that journey, one must bear in mind what it means to enter this phase.
Mr McCabe advises that, for any legal profession approaching the age where one decides to move onto the next phase, retirement from work doesn't necessarily mean retirement from life.
"We all have enormous skills that we can bring to whatever passions we want to follow," he argues.
"Let's make sure we do that, and also embrace those opportunities to move to that next phase and remain the best people we can possibly be."