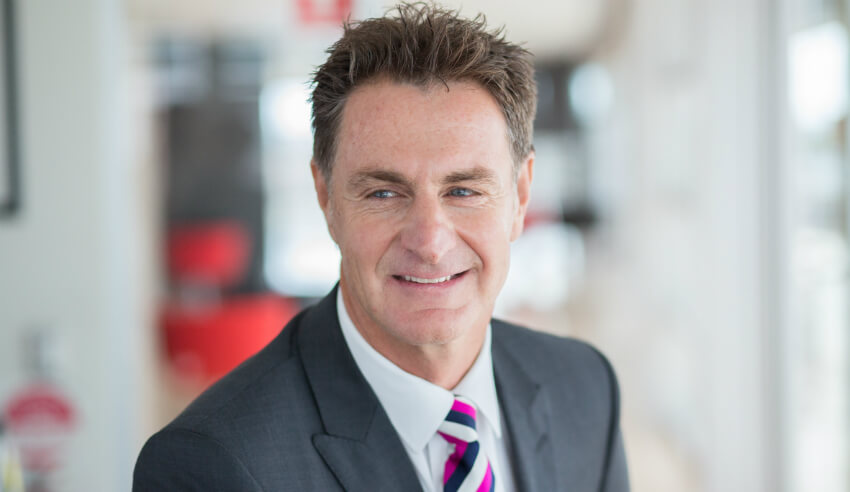 International law firm DWF has announced that a total of eight top legal hires from local competitors will be joining its ranks in the latest international feeding frenzy on Australia's mid-tier market.
A total of seven fee-earners have left Sparke Helmore to join DWF's ranks, as well as one from HWL Ebsworth.
"The new hires bring wide-ranging and multi-jurisdictional expertise in corporate, regulatory and litigation service lines, allowing DWF to establish a larger commercial practice in the region and enhance capability in its primary sectors, particularly real estate, insurance and financial services," the DWF announcement said.
Former Sparke Helmore boss Mark Hickey (pictured) is one of the most prominent departures, and served as chairman of the mid-tier since 2014. A new position was created for the corporate lawyer for his transition as chairman of DWF Asia-Pacific. 
Mr Hickey will remain in Newcastle, where he is based, to lead the launch of DWF's first regional office in Australia. His practice will include oversight of DWF's three other Australian offices and one in Singapore. 
Lawyers Weekly interviewed Mr Hickey last year when news that mid-tier firm Henry Davis York would combine with Norton Rose Fulbright first broke.
At the time, the law firm boss reflected on the tough operating environment for Australia's mid-tier law players and said that legal business was under pressure to deliver relevant technology solutions for clients.
"Clients are now making it very clear that we're in a new paradigm for providing legal services and that we have to step up to the challenge and the change," Mr Hickey said.
"Lawyers have been lucky for many years but the times have now changed – if we don't get on the front foot and invest in technology and invest in providing legal services that are relevant for our clients, then we won't be here in 10 years' time."
DWF Australia issued a statement, confirming that this latest move marked the next major phase growth for the international firm and its wider Asia-Pacific presence.
"This will be DWF's fourth Australian office after opening in Sydney, Melbourne and Brisbane in 2017, following mergers with Triton Global and Kaden Boriss," the statement said.
DWF launched a Singapore office in 2017 after poaching four lawyers from Eversheds Sutherland.
The international firm also indicated that its plan for Australia was to continue rolling out a business division, called Connected Service, which offers technology and R&D solutions for clients.
These services were complementary to the business' core legal services, DWF said, and were already being utilised by the DWF claims team in Sydney.   
Jamie McPherson, managing partner of DWF Australia welcomed the new hires and described them as a talented and forward-thinking group.
"I believe that they will greatly assist us in realising our vision to change the face of legal and connected services in Australia and internationally," Mr McPherson said.
Joining Mr Hickey from Sparke Helmore will be corporate partners David Reid and Vi-Ky Lam, corporate director Jason Lambeth, banking partner and Asia-Pacific banking and financial services group head Ben Burney, as well as banking partner Adam Fuller. Safety lawyer Matt Smith will join DWF's Brisbane office.
Kirsten Farmer from HWL Ebsworth will join DWF as a partner with the insolvency and restructuring group.
Sparke Helmore released its own statement in response to the shock departures at the weekend. Interim chair Andrew White, who is also a board member for the firm, said Sparke Helmore was an integrated partnership with a long, 136-year history of strong growth. 
"We are committed to our client-first principles and to serving our clients across the needs of the insurance, government, financial services, technology, mining, construction and property sectors," Mr White said. 
"Our firm continues to look for opportunities [to] grow in line with our clients' needs, as evidenced by the recent merger with Jarman McKenna," he added.
"We remain committed to our strategy and our vision to be a market-leading, independent Australian professional services business that our clients choose for outstanding people, legal expertise and our ability to connect."