BigLaw scholarship for PNG local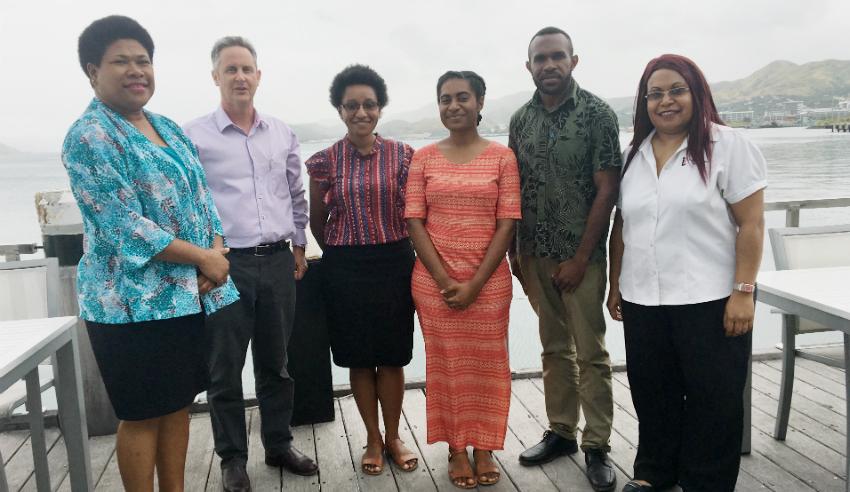 A fourth year law student from Papua New Guinea's Southern Highlands province has been recognised by Norton Rose Fulbright for her essay on the nation's economic development.
Bathsheba Pora, a law student at the University of PNG, has been named as the recipient of a legal scholarship sponsored by a major law firm.
Norton Rose Fulbright's PNG Legal Scholarship has been running for two years now and provides recipients with up to K10,000 in payments and reimbursements for major costs related to their studies.
The law firm said that it established the scholarship in 2017 to support PNG law students who had shown a commitment to their undergraduate studies.
Part of the selection process for choosing a winner considered essays submitted by law students that addressed the importance of contract law and fair trading protections to the economic development of PNG.
The judging panel for the scholarship then met with shortlisted applicants to discuss their studies as part of the evaluation.
Vincent Suapi, another law student at the University of PNG, received an award of high commendation for his efforts, which included a payment of K1,000.
NRF said that its Highly Commended prize was a discretionary award that was only given when the quality of the applications warranted it.
"The judging committee was also impressed with the quality of the other two shortlisted applicants, and so decided to present Singke Maibawa and Faylin Tiki each with a K500 prize for being shortlisted finalists," a statement from the firm said.
NRF PNG principal Karo Lelai led the judging panel. She said the selection committee was impressed by the overall quality of the submissions received for this year's scholarship.
"It was pleasing to see it develop in 2018 and attract a larger pool of talented applicants who provided some truly excellent analysis in their essays and have shown a real commitment to their legal studies to date," Ms Lelai said.
"It was difficult choosing amongst the four shortlisted finalists, but the other judges and I found Bathsheba's submission to be most deserving of the prize. We wish all the finalists the very best as they further their studies and interest in the law in PNG."
The committee of judges also included senior legal counsel at ExxonMobil PNG David Prest, as well as senior instructor and lawyer at the Papua New Guinea Legal Training Institute Tania Tokam.
"I would also like to offer Norton Rose Fulbright's thanks to David Prest and Tania Tokam for providing valuable insights into the evaluation of the applications," Ms Lelai added.
Pictured above: Three of the shortlisted students meeting with the judging committee (L-R): Karo Lelai, David Prest, Bathsheba Pora, Faylin Tiki, Vincent Suapi and Tania Tokam (Singke Maibawa not pictured).