'Shocking' rates of sexual harassment in NZ law uncovered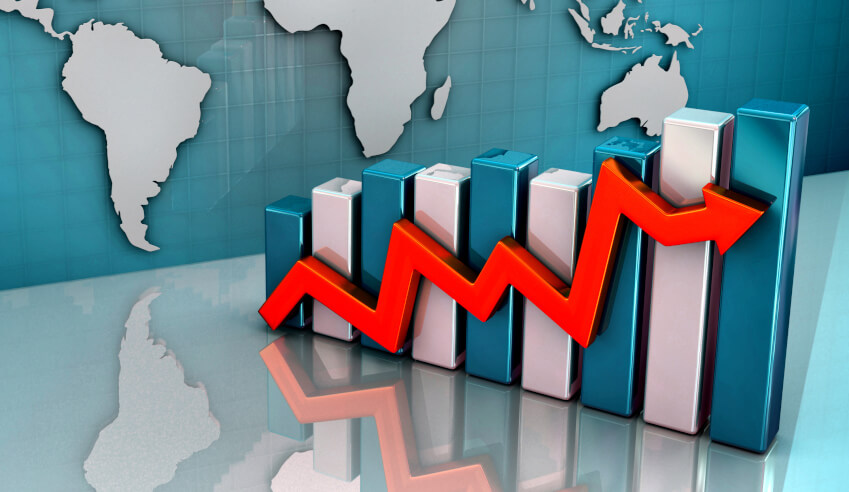 New research from the New Zealand Law Society has revealed alarming rates of sexual harassment within its legal profession — a stark reminder of the importance of tackling such issues here in Australia, according to leading advocacy groups for women in law.
NZ Law Society president Kathryn Beck said she was aware of sexual harassment in the profession but was "shocked" at the scale of the problem, as detailed in a survey of its members.
The survey found that 31 per cent of female lawyers have been sexually harassed in law, and 17 per cent of women have suffered such harassment in the past five years.
Almost half of victims (49 per cent) do not speak up for fear of career consequences, and 38 per cent stay silent because they are worried reporting will make the situation worse.
Women in certain legal roles suffered at much higher rates than the average: director and sole barrister roles (49 per cent), banking and finance (42 per cent) and criminal law (45 per cent) all reported suffering sexual harassment.
Moreover, 43 per cent of lawyers who have suffered harassment have also experienced anxiety and depression after the fact, and 28 per cent of lawyers overall have witnessed sexual harassment in the legal workplace.
Women Lawyers Association of Queensland vice president Ann-Maree David said Australia "no doubt has the same issues" as New Zealand, yet we are currently relying on "dated" data from earlier this decade. 
Victorian Women Lawyers executive member Julianna Marshall said the stats from New Zealand were "depressingly unsurprising" and reflect what is understood to be "routine" within the Australian profession.
Women Lawyers Association of NSW deputy president Larissa Andelman supported this, saying it is imperative that we continue to evaluate the work being done to reduce and ultimately eliminate sexual harassment.
"We are in dire need of updated research in this area," she argued.
"Women in the vast majority of cases will not make complaints because there is a lack of trust in the employer, the law societies and the legal regulatory bodies to protect them and to create an environment where they continue to be productive in their workplaces."
Ms Marshall noted that a "cultural overhaul" which sees a shift towards equality is "sorely needed".
"Employers need to have clear and transparent procedures in place which provide appropriate avenues for complaints, investigation and redress [and] the most senior end of the profession must lead by example," she proclaimed.
"Leaders must be visibly committed to gender equality for the culture of the profession to develop swiftly."
In addition, employees should be encouraged and empowered to call out "casual or everyday sexism", and provided with appropriate support and training to do this in a constructive manner.
A "no tolerance culture" must be cultivated, she said.
Further to this, Ms Andelman said there needs to be significant law reform, at federal and state levels, to anti-discrimination laws.
"The system is overly complicated and difficult to navigate," she explained.
"At the social/cultural level, the system should not rely on a complainant. Policies and procedures need to incorporate 'by-stander provisions' where all persons, particularly senior employees, have a responsibility to report sexual harassment conduct."
Ms David concurred, saying enforcement needed drastic improvement and that knowledge can empower those coming through the ranks. 
"Across the profession, a strong governance model is required which holds all leaders and those reporting to them accountable for what happens within their purview," she said. 
"Until transparency is achieved in this regard, victims of sexual harassment will continue to fear the consequence of speaking out." 
"No matter what level of prevalence, sexual harassment must not be tolerated and it is up to everyone - from victims to partners to senior counsel to bystanders - to take action in order to effect cultural change and achieve zero reported incidents," she concluded. 
Reflecting on the aforementioned alarming results from New Zealand, Ms Beck offered an apology in her capacity as a leader, saying the NZ Law Society now had a clear picture of what has been happening in legal workplaces, and described it as "shocking".
"I'm aware there's a lot of anger around what this report tells us, including from those who, through their own experience, never doubted the results," she conceded.
"This anger and disappointment must now translate into a unified profession committed to a very different future."
Lawyers Weekly will "continue to give oxygen to this issue" as and where it affects the legal profession. If you wish to report any such issues, confidentially or otherwise, please reach out to the Lawyers Weekly editorial team.