Asian world view gaining popularity in legal circles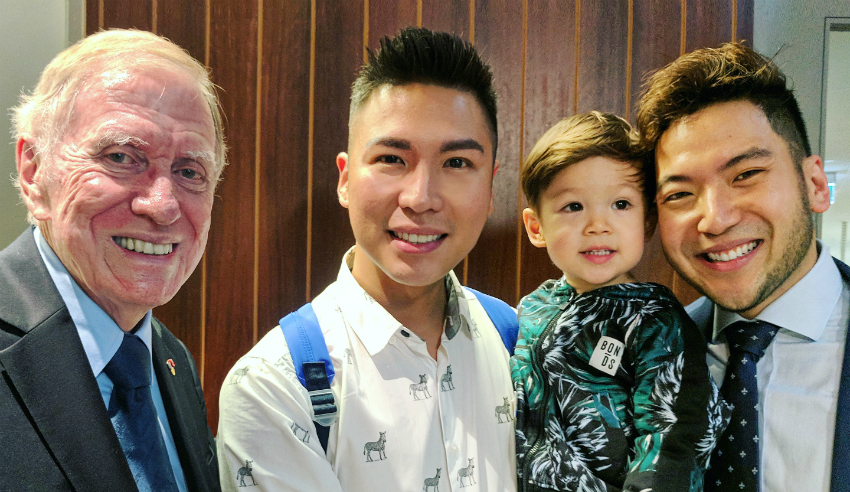 A growing appetite to better understand Asian legal systems within Australian law schools signals a departure from more traditional approaches to legal thinking, according to one legal scholar.
According to associate professor Ann Black, an expert in legal cultures of Asia based at the University of Queensland, subjects about Asian legal systems have enjoyed a surge in popularity.
Speaking at the launch of the Queensland branch of the Asian Australian Lawyers Association (AALA), Ms Black said this trend showed there was greater engagement at the university level with the legal thinking and approaches that were different to the traditional Australian approach.
Sharing the stage with Ms Black was PwC director Tuanh Nguyen, Allens partner Nicholas Ng, barrister Laina Chan and AALA patron the Honourable Michael Kirby AC CMG.
Mr Kirby reflected on his time as president of the NSW Court of Appeal (during 1984 to 1996), when he would remark to his judicial peers on the low numbers of Asian lawyers being admitted.
The retired judge said that when he was conducting admission ceremonies, he would query how the law could be more attractive to Asian Australians. He suggested that the low rate of admission may stem from the Asian Australian community shying away from the adversarial nature of the profession.
"The law is a profession about power," Mr Kirby said.
"The law is a profession about values – you bring to the values your background, your experiences, some aspect of your religion, your sense of justice and fairness; and that is a special gift, and if you are all the same then you are missing out; we in Australia can be a microcosm of the world, and a good example to the world, and the law is a place where it matters."
He also observed that the LGBTI community and their struggle for equality offered valuable lessons for Asian Australian lawyers seeking to enhance cultural diversity in the profession. Foremost was the need for allies, Mr Kirby added, lauding the mix of ethnicities present at the event and the crucial role allies played in creating change. 
"People whose profession is law should have a sense of justice and fairness, and that can be conveyed, and that is why AALA and their allies have to go out and ever-so-gently bring that message to our profession," Mr Kirby said.
"And that is why the foundation of the association is, I think, a very good and timely step – probably overdue – and I believe it's going to go from strength to strength; and we will see in the upper echelons … a better reflection of the diversity of our population and that will not only be good for the individuals concerned, but it will be good for our country and it will be good for the law."
Both Ms Black and Mr Kirby noted that as alternative dispute resolution became a greater conversation in the Australian legal landscape, there had also been a noticeable increase in the number of Asian Australian law graduates.
The panellists also discussed how universities were bringing in a more diverse cohort of graduates into the legal industry.
Ms Chan said that it was clear, reflecting on her own career, that she had taken more time advancing herself professionally compared with male peers.
"It was clear there is a strong desire amongst pockets of the Australian legal profession to promote a more culturally diverse and inclusive legal profession, particularly at the senior ranks," an AALA spokesperson said. 
"But the profession is still in its infancy stage when it comes to these matters. Effecting change of this nature is a very long-term project and there is a lot of work to be done. The establishment of the Queensland branch of the AALA is another step towards effecting this change."
The AALA unveiled its committee for the Queensland branch: Nicholas Ng (president), Catherine Chiang (secretary), Brydon Timothy Wang (national executive committee member), Tuck Chung, Stephanie Tang, Reimen Hii, Anand Shah and Leila Galang.
The group's most recent event was hosted by AALA national sponsor Baker McKenzie.