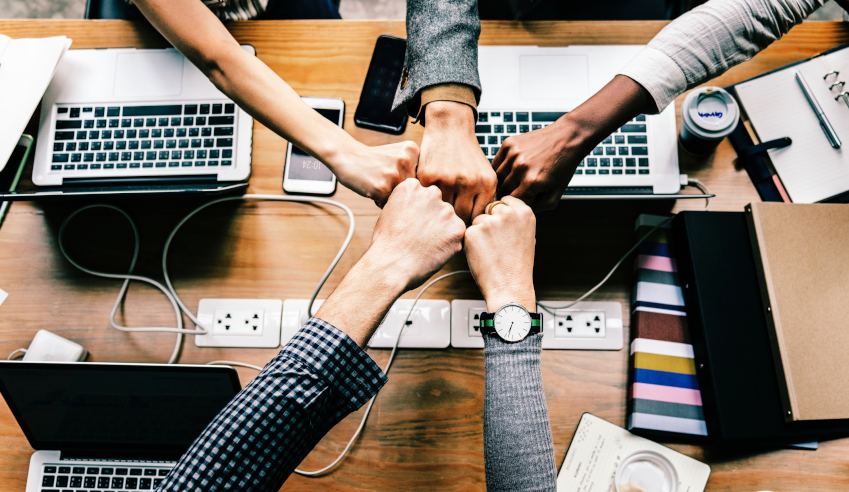 With physical workspaces undergoing revamps across the board, three global firms have offered insights into whether "agility anxiety" has had a profound impact on their staff, and how better management of change can address this.
Pinsent Masons innovation head for Asia Pacific Alison Laird described "agility anxiety" as cultural unease that emerges in adopting new forms of working, especially in the context of industries steeped in tradition rather than innovation, such as law.
"Asking lawyers to give up their so-called prestige of the mahogany desk and corner office in favour of an agile, open-plan seating arrangement is really asking them for a mindset change," she explained.
Firms cannot ignore agility anxiety, she argued, saying they must, instead, have mature conversations to help lawyers and legal staff understand, prepare and make changes.
"The whole profession is changing, from the way we work to how we deliver services, and we need to continually adapt to remain relevant to our clients and employees," she said.
"Talking frankly and openly about doubts or reservations has been the best way to ensure we can effectively manage these changes and cater to a diverse set of needs."
EY partner Dr Juliet Andrews said it is entirely understandable to be anxious about agile working, given the enormity of change proposed, and that anxiety will also stem from one's level of privacy and movement away from traditional working methods such as paper use.
"Be aware of the number of changes being delivered at the same time, so when [lawyers] break down the user experience, spend some time thinking about what will happen for that lawyer when they arrive at work and how many things will have changed," she suggested.
"Don't underestimate how much change can affect people, as everyone has different tolerance levels. Spread changes out over time in small iterations rather than doing everything on day one."
Ms Laird agreed that there are always risks in implementing sweeping changes very quickly.
"[When making Pinsent Masons' new Melbourne offices agile] we wanted to ensure no one felt left behind. We wanted our team to have a sense of control in driving the change, by asking for an incorporating feedback," she said.
Herbert Smith Freehills chief operating officer Nicole Bamforth said that ensuring agile working is accepted requires a focus not just on the physical environment, but a commitment to high performance and having a culture that is supportive of flexibility.
"People are at their best when they can exercise some control over how they work. Needs differ, and people want to work somewhere that respects that needs are different," she said.
"Workplaces that enable them to be their best and to connect, collaborate and innovate with colleagues and clients are going to be highly attractive."
This latter point was especially relevant for HSF, Ms Bamforth noted, with "increased connection and collaboration within and between our teams" emerging as an "unintended benefit" of the firm's new, agile Macquarie Park office in Sydney.
In addition, there are significant health and wellbeing benefits to have agile work environments, she added.
"Workplaces that encourage people to be more active and move around support improved physical wellbeing and help mitigate many musculoskeletal problems that arise from spending too much time sitting at a desk and being sedentary," she noted.
Across all industries, traditional rigidity is being replaced by more innovative practices, and law cannot afford to get left behind, Ms Laird concluded.
"As more firms embrace agile work practices, talent will increasingly expect agility and flexibility in how they work as a benchmark," she said.
"BigLaw has to change to keep up."
Ms Bamforth added: "We do not anticipate traditional law firm cellular-based fit-outs being part of our Australian workplaces in the future."