Former Corrs boss clarifies CEO changeover process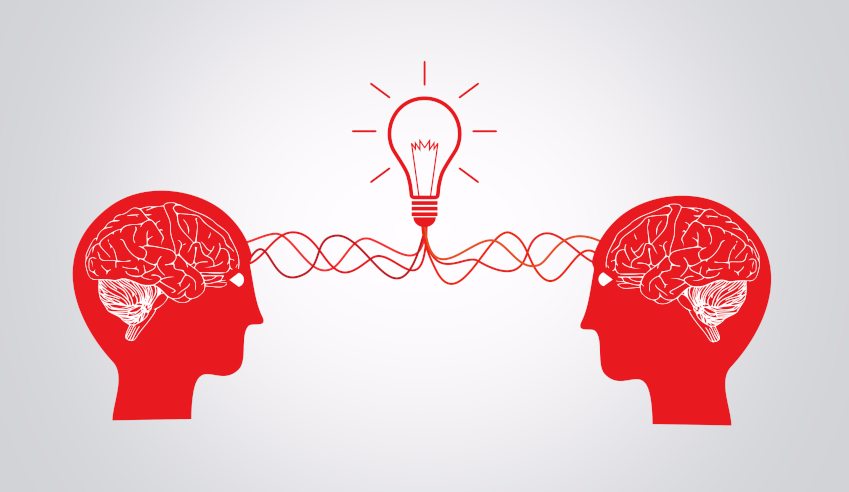 The former chief executive of Corrs Chambers Westgarth, John W.H. Denton AO, has offered insight into the selection process of his successor and what he envisions for the firm in the coming years.
Speaking to Lawyers Weekly ahead of his departure from Corrs' top job, Mr Denton provided some insight into the firm's strategy in choosing the new chief executive. Mr Denton officially signed off as the chief executive last month, with Gavin MacLaren taking over the reins.
"A major inflection point for the firm was do you want to remain independent and what does that mean, and how do you create success in an independent firm if that's what you want in the 21st century," Mr Denton told Lawyers Weekly in April.
"I formed a view that the firm deserved a change from me, and I wanted to do something different as well … [but] I have to say, looking at law firms there's not a lot of examples of good transitional models. Its a little bit political generally or sometimes there's a deal that's been done in terms of a merger which means that the chair's role goes to one firm.
"That for me is not a way in which healthy businesses operate – this is from my perspective, I know that there are others with different views. If you look at the best performing firms globally, not just law firms but also corporations, there's a thoughtful process which goes into a transition and in fact, if I could, the model that I was focused on most was one that I thought was one of the most successful transitions – the Westpac transition.
"I spoke to Gail Kelly, Brain Hartzer, Rob Whitfield, all involved in that process, to understand better how they did it, because what I was seeking to do was not do what others did but actually create a process which would work to support a transition for this firm."
Mr Denton noted that utilising these contacts allowed him to think about the changeover process differently and alter the strategy to find the next Corrs CEO accordingly.
"The best learning I had from all that was that in many respects [that the] the transition isn't about replacing me, it's about aligning what the organisation's best formal model of leadership will be for the next period and then aligning that with the succession process. [That] might sound a little bit semantic but it's actually a different way of thinking about it," he explained.
"What we've done is actually created a model about what the criteria is for the leadership of the firm, for the next generation/period…We brought in an external party, they spoke with every single partner and the question that was really posed there is: how do you want to lead? How do you want to be led in the context of what we're trying to achieve as a firm?
"From that you're able to distil the voice of the partnership and build a consensus around the criteria which would be expected. Now it's not the only thing you do, because one of our challenges is to ensure that we increase or broaden out the leadership depth of the firm as well because it's the danger with someone like me who has been around so long, that some of that muscle isn't working as well as it should, so you've got to really work on that."
Mr Denton added: "So we've actually instituted a leadership development program. We've got almost 60-70 per cent of the partners through that now and the whole idea is to improve the leadership bench strength so that the incoming leadership group would have a different body of clay to deal with in terms of shaping leadership opportunities".
"What we discerned there was a process with an outcome, which is assessing and determining my replacement really in the context in the kind of leader the partnership requires for the next generation. So it's not replacing me, it's actually that the leadership model would be different."
Lawyers Weekly also asked Mr Denton about how the new leadership will affect Corrs' bid to remain an independent national firm, particularly with the market seeing much consolidation between firms in recent years.
"The partnership as a voice wants to remain independent and what does that mean? They know that they're not entitled to be independent, they've got to earn the right to be independent and part of earning the right to be independent is ensuring that you're successful, and part of that then is well what kind of values will support that? What kind of relationships? And that's all part of the criteria." Mr Denton said.
"What kind of external focus will the new leadership have? What kind of approach will they have in their leadership style? Are they capable of changing? All those sorts of issues. [There was] actually a merit-based and quite a transparent process that was used to determine my successor, but in line with the aspirations of the partnership which is built around this independent, client-driven partnership model that we have."
When asked of the advice he passed down to the now-CEO Gavin MacLaren, Mr Denton said: "We've been involved in a really enjoyable transition process".
"We've had a series of discussions talking about the culture of the firm, identifying strengths, identifying things that I would do if I was staying – all those sorts of things. But in the end he'll form his own view. He'll get lots of advice. There'll be risks, there'll be challenges, [and he'll need to determine] what sort of leadership model he wants.
"It's an opportunity to change the place and one reason I won't be physically staying at the firm is I do not want to encumber the choices Gavin will have in any way."
Mr MacLaren officially started at his new post earlier this month, joining from Freshfields Bruckhaus Deringer where he was a partner. His new role saw him relocate from Singapore to Melbourne.
Meanwhile, Mr Denton's new role in heading up the International Chamber of Commerce sees him based in Paris, France. He also holds the title of chairman of Corrs' International Advisory Council.
In his conversation with Lawyers Weekly, Mr Denton also spoke about the challenges he envisions law firms to have going forward.