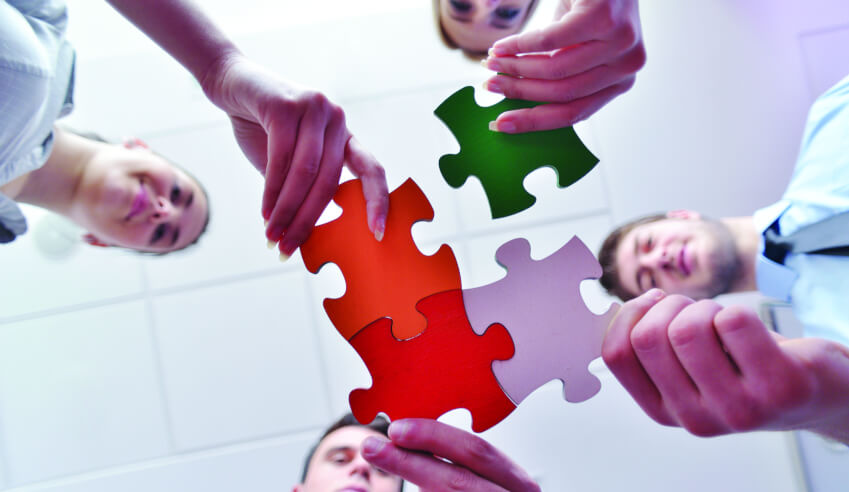 The Allens Neota UTS Law Tech Challenge for Social Justice has seen not one, but two winners at this year's grand final.
UTS law students enrolled in the Brennan justice and leadership programme came up with ideas to utilise app technology in the promotion of access to justice for those who cannot afford it.
Formed into groups, and alongside Allens' representatives, each team worked with a non-government organization over a five-month period to identify a problem within the organisation and develop a solution using legal skills and software technology provided by Neota Logic.
At the grand final, each team presented their access to justice solution to an expert judging panel of UTS law dean Lesley Hitchens, Allens financial services regulation partner Simun Soljo and Blackrock managing director Alison Telfer.
Winning teams Justice by Design and B-Hive both took home the top prize on the night, with judges unable to split them.
Justice by Design partnered with Melbourne pro bono legal service JusticeConnect to create a process able to assist people threatened with eviction. The app can create 'dear landlord' letters and includes a payment plan builder. Catering for each of the seven stages in an eviction, the partnership has streamlined the legal process and enabled JusticeConnect to quickly assist clients.
B-Hive provided a solution for the Refugee Legal Centre, which often books clients for visa consultations without clients having the proper documentation, slowing down the process and increasing waiting periods. Their app, 'refugee legal express' explains the necessary documentation and takes the applicant through the steps of photographing and uploading relevant documents to allow applicants to attend meetings and immediately begin the visa application process.
Allens' chief legal and technology services officer Beth Patterson said the students had to innovate, be agile, creative, and "had to use their legal skills and design thinking, brand and pitch like a start-up and run a social media campaign all at the same time."
The UTS law tech challenge uniquely has a high level of industry involvement, with Allens lawyers meeting regularly with students to workshop ideas and develop their apps.
UTS Law's Dr Philippa Ryan says this year's teams exceeded expectations, "their hard work and ingenuity has enabled innovative solutions via elegant and impressive apps."
The collaboration between Neota Logic, Allens and UTS creates a unique opportunity for our students to experience practice –authentic team work that supports access to social justice, she stated.
"What impresses me most is how positive and transforming this experience is for everyone involved."