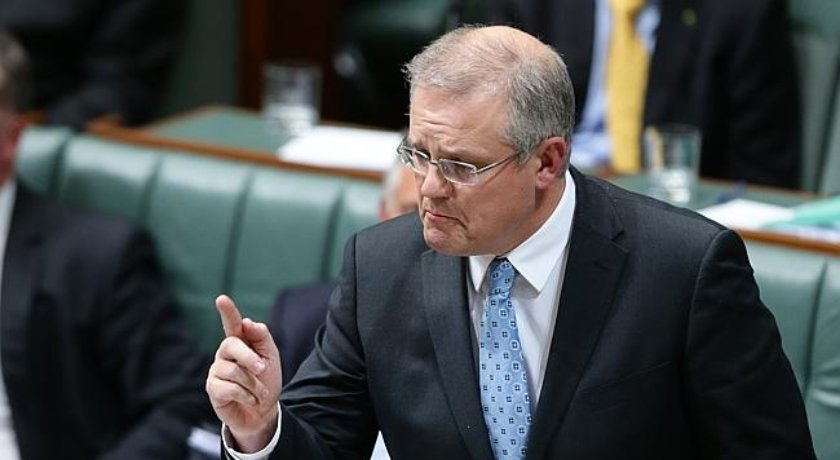 Legal professionals have offered up their perspective on the news of Scott Morrison taking over the role of Australia's next Prime Minister.
On Friday, 24 August, it was confirmed that federal Treasurer Scott Morrison will be Australia's next Prime Minister, marking the end of Malcolm Turnbull's tenure. Furthermore, Mr Morrison's Deputy was confirmed as Josh Frydenberg, Member for Kooyong and Minister for Environment and Energy. Mr Frydenberg has also been declared the country's next treasurer. 
Speaking on behalf of members of the Queensland Law Society, president Ken Taylor noted there are several issues he hopes will be addressed following the appointment of a new Prime Minister.
Firstly, Mr Taylor said his legal body will call for a commitment to resolving family law disputes.
"QLS calls for a commitment to: a simplification of the family law system including the creation of a single specialist family court, with a single set of rules and single set of forms; [the] appointment of judicial officers with specialist family law experience, noting that family law is a highly specialised jurisdiction and the proper determination of family law disputes requires considerable expertise; and additional funding to the legal assistance sector to improve accessibility to the family law system".
"Access to legal advice and representation is key in the resolution of matters and helps to ensure litigants are properly informed and understand legal matters," Mr Taylor noted.
Staying on the family law track, Mr Taylor said the body would like to see amendments to the Family Law Act 1975  "which reflects the diversity of family structures and backgrounds of Australians and promotes the welfare of all children, without reference to their family structure", as well as "improvements to family law which improve the accessibility of the system for vulnerable and disadvantaged groups including Aboriginal and Torres Strait Islander people, people from culturally and linguistically diverse backgrounds and people with disability".
Secondly, Mr Taylor called for justice to be made more accessible to the everyday citizen.
He said the QLS calls for a commitment to increase the level of per capita federal government Legal Aid and legal assistance sector funding to restore equality between the state and Commonwealth shares of funding by 2019. Further, the QLS calls for the government to "ensure certain, predictable, long-term and sustainable funding for the legal assistance sector".
"[In addition, QLS calls for a commitment] to ensure that funding for the legal assistance service sector is decided and announced at the time of the 2019 federal budget given that the current National Partnership Agreement expires in mid-2020; [and] the use of justice impact statements upon the introduction of a bill to detail what 'cost' will be imposed on the justice system and the direct linking of these costs for funding for the court and legal assistance sector," Mr Taylor explained.
Mr Taylor added he hopes the government will investigate allocating money seized from proceeds of crime actions as an additional ongoing funding source for legal assistance services, and, ensure adequate funding of civil law services, including but not limited to legal assistance for the National Disability Insurance Scheme and seniors' legal services.
On the court side, Mr Taylor said the QLS is calling for a commitment to appropriately resource the Federal Court of Australia, the Federal Circuit Court, the Family Court of Australia, the Administrative Appeals Tribunal and commissions such as the Fair Work Commission. This includes appointing sufficient numbers of judges and members to hear matters expeditiously; promptly filling judicial vacancies; adequate resources for registries, including staff and technology upgrades; [implementing] appropriate infrastructure, including hearing and interview rooms, and separate waiting areas for matters involving children and domestic and family violence; properly resourcing courts and court services in rural, regional and remote areas; [and] allow legal representation as of right in federal commissions and tribunals, he explained. 
Lastly, the QLS has called for a commitment for the new PM to implement a national plan to combat elder abuse.
"The incidence of elder abuse and its direct impacts upon a growing and particularly vulnerable cohort of the community requires urgent attention," Mr Taylor said.
"QLS calls for a commitment to implement the recommendations set out in the report by the Australian Law Reform Commission: 'Elder Abuse – A National Legal Response (ALRC Report 131)', guided by timely consultation with stakeholders to establish appropriate time frames for the enactment of and adherence to each recommendation; and promote and encourage the autonomy and agency of older people by promoting language and policies in the community that focus on seeking the views and wishes of older people across cultures, instead of policies that reinforce ageism and discrimination," Mr Taylor said.
He noted there is also a need to "implement policies which support the autonomy and agency of older people, irrespective of an older person's decision making ability, [and] recognise that elder abuse occurs in numerous forms and settings, including in the community and in various institutional settings such as hospitals, retirement villages and aged care facilities".
Mr Taylor added the QLS will urge the government to take "immediate action with respect to the abuses, harm and neglect occurring in residential aged care facilities, including the proper regulation, mandatory reporting and adequate training for staff, with a view to minimising and substantially reducing the use of restrictive practices in this sector".