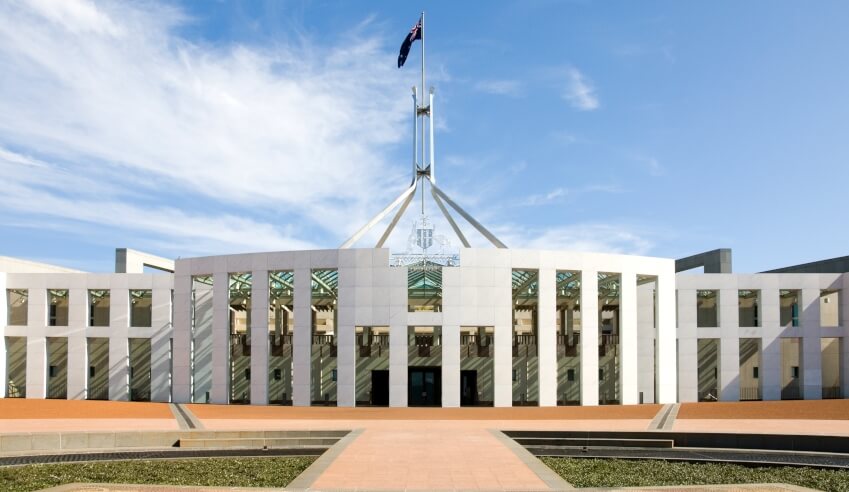 With the reins of Australian Prime Minister being taken over, legal professionals will be among those feeling the impact.
Today, after days of speculation and political upheaval, it was confirmed that current federal treasurer Scott Morrison will be Australia's next Prime Minister, marking the end of Malcolm Turnbull's tenure.
Furthermore, Mr Morrison's Deputy will be Member for Kooyong and Minister for Environment and Energy Josh Frydenberg. Mr Frydenberg has also been confirmed as the country's next treasurer. 
For lawyers and legal bodies alike, the news of a new PM will be met with mixed reaction – a sentiment reminiscent to how the 2018 federal budget was received, just three months ago. 
For the Women Lawyers Association of NSW, there is hope that a political titan shake-up will see a revisit of the Child Care Rebates policy.
"It does not encourage lawyers, especially women lawyers, to participate in the workforce," a member of the WLANSW said.
"[The ABC's] Annabel Crabb was right, we wish we all had a wife/household manager. However, with double cost in child care and without support/care, a lot of senior legal women are discouraged to maintain or continue to touch the glass ceiling."
The WLANSW added it would like to see a commitment to the advancement of women, including the "elimination of the gender wage gap and superannuation deficit for women; improved funding for domestic violence and sexual assault education and services; a 21st century re-assessment of workplace laws as they impact on parental leave and caring arrangements; and a reconfiguration of child care costs, so that users who work or study incur lower costs. This may be through changes to tax deductibility or by bringing early child learning under the education umbrella".
Prior to the news being released of the new PM, a number of lawyers and legal bodies weighed in about dissatisfaction with the federal government. Most recently, concerns were raised over Australia's drought crisis, with Queensland firm Creevey Russell Lawyers urging for greater aid to local farmers. 
A lack of court facilities has also been heavily criticised, with the new PM likely to be urged to revisit funding and other allocated resources going forward. This is especially relevant to the proposed amalgamated entity called the Federal Circuit and Family Court of Australia, which had some  lawyers speak out in defiance and others offer up alternative reform structures to the system. Similarly, at least in NSW, there is push coming from the state's Law Society president Doug Humphreys for reform of the local coronial system. 
On the human rights side, its likely that calls for a Bill of Rights will continue, with Australia currently the only developed country without one. Also topical at the moment, and likely to pick up even more speed now, is a greater focus coming from legal bodies on the Modern Slavery Bill, with the LCA earlier this month making it known that it believes the proposed legislation before government doesn't address what it needs to. 
In terms of legal aid, there's been pleas for the government to take a closer look at domestic violence victims, the homeless, tenants in low-income housing, and Community Legal Centres. There has also been, in the past 12 months, significant rallies demonstrated by multiple legal bodies and lawyers speaking out on their own accord about the need for the government to be more accommodating of asylum seekers on Manus Island and Nauru. 
A number of anonymous commenters also painted a picture of what they'd like to see from the government moving forward recently, particularly when it comes to legal assistance to Australians overseas facing criminal charges. 
Just last month, former PM Malcolm Turnbull declared the government will limit the assistance to only those Australians overseas facing the death penalty, as part of an overhaul of the Serious Criminal Matters Scheme.
In response, a commenter with an alias of 'Michael Correll' said: "Apparently Turnbull is spending $7 billion on drones, $35 billion on ships and Shorten alleges giving $17 billion to destitute banks – a total of $59 billion. We are also led to believe that tax cuts and a balanced budget are in the pipeline. Obviously somebody has to pay for all this largesse and in this case it's our overseas alleged felons."
While another commenter, with an anonymous alias, wrote: "... It is a concern that other Australians who are possibly innocent but are facing several decades in a foreign jail will lose access to necessary government support due to the actions of one animal ... I hope the government will reconsider this decision. $400,000 per year is a comparatively small price to pay in order to ensure our citizens are protected from miscarriages of justice when visiting countries other countries."
With such a variety of topics being brought to the forefront over Malcolm Turnbull's rein, there's hope that a revamped party will see at least some of the concerns addressed once and for all. From the drought and lack of court facilities, to proposed legislation and numerous legal aid, Australian legal professionals and the community at large have a right to air their opinion and we're dedicated to providing a platform to help achieve just that.
Let us know your take on the #libspill drama via the comments section below. Alternatively, feel free to reach out via This email address is being protected from spambots. You need JavaScript enabled to view it. 
Emma Ryan is the editor of Lawyers Weekly.