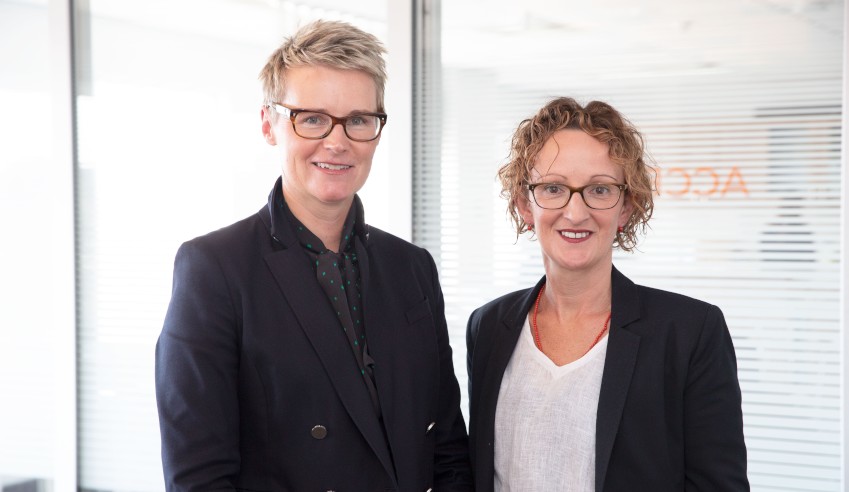 With mental health awareness a national conversation this week, Lawyers Weekly spoke with two Sydney-based managing partners – both of whom sit on the board of Minds Count – about why firm leaders need to lead from the front on wellbeing matters.
DLA Piper Australian co-managing partner Melinda Upton said people are a firm's most important asset, and so it is essential for leaders to play an active part in the health and wellbeing of those people.
"There's been extensive research around mental health and, in fact, statistically, one in five in Australia will experience some mental health condition," she explained.
"We do have a responsibility as managing partners to do our best to improve the environment."
Swaab Attorneys managing partner Mary Digiglio agreed, saying that underneath every committed, hardworking and enthusiastic lawyer is a human being coming to work every day.
"It's our duty as leaders to ensure that we're caring for the whole person who is turning up to work, not just the person who is billing hours and carrying out legal work," she posited.
"People look to leaders for evidence of culture and values, and that permeates from the top. It is important that what they're seeing from leaders is something that they feel comfortable with and something they want to be a part of."
"It's much more than the physical, it's investing in the whole person."
Both leaders have implemented, and continue to implement, workplace practices and policies to cater to the idiosyncratic needs of fee earners and legal staff. Ms Upton said, as a leader, that such initiatives cannot be enacted in isolation.
"Creating an environment where people can balance what they have going on in their personal life together with the work demands also brings up issues around isolation … are they working at home, do they have enough engagement with their team, what do we do to provide the technology, what are we doing around onboarding in terms of return to work from leave of absence or parental leave," she mused.
"It is a whole business piece here, so every aspect has to [consider] health and wellbeing, and the values and culture at the heart of it."
For Ms Digiglio, it is about ensuring that everyone – from the receptionist to board members – feels comfortable. "Happy, sticky people [means] happy, sticky clients", she advocated.
"We have got to a place where wellness is woven into every decision that the firm make. It hasn't always been that way, but I think Melinda and I – along with other leaders – have spent time and invested a lot in learning more and understanding how we can actually make change rather than just talk about change."
This story is the first half of a conversation with Ms Upton and Ms Digiglio, examining the role of law firm leaders in improving individual and institutional wellness. Part two will be published next week.