What can lawyers learn from famed cave diver Dr Richard Harris?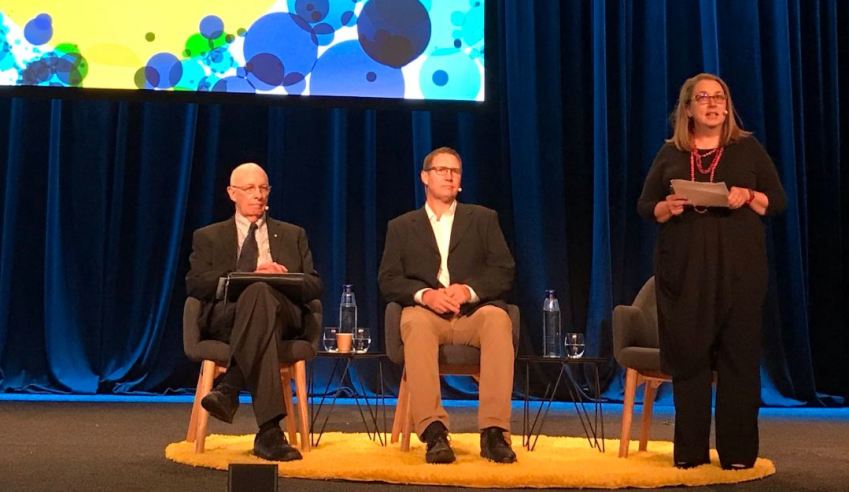 Speaking exclusively to Lawyers Weekly at the Australian Bar Association and NSW Bar Association Conference this past weekend, Dr Richard Harris offered his thoughts on resilience, professional decision-making, risk management and overcoming adversity.
"I expected the first one or two kids to die, and then we were going to have to reassess the plan. But, in my defence, it was the best worst plan that we had. There was no other option we could come up with, and I assure you, I did everything in my power to not end up in a situation where we did what we did. I tried to use every excuse imaginable to think of another way out of this, and really I came to accept that if I'm not prepared to engage in this, then these children will definitely die," he recounted.
"The question I had to ask myself was whether I was prepared to personally and professionally accept the fact that I might become their executioner."
Those words from Dr Harris – in relation to the decision made for him to sedate the 12 Thai boys and their football coach by administering anesthetic in order to bring them out of the flooded Tham Luang cave safely – were uttered to a room full of barristers in which one could hear a pin drop.
Legal practitioners are, of course, used to weighing up risk in the practice of their client matters. But the consideration and subsequent implementation of a risky option that one feels will almost certainly result in tragic consequences is a scenario that is all but unheard of for lawyers.
Lawyers Weekly spoke with Dr Harris – the new SA Australian of the Year – following his session to the conference about analysing cost and benefits, navigating the toll of such expeditions, vicarious trauma, the importance of resilience and how it all pertains to those in law.
"It's a cost/benefit analysis in every case. In my hands, even though general anesthetic, in the modern day, is extraordinarily safe, there is finite risk to it and if someone died during a procedure that I don't feel that comfortable about doing, for example, that makes it quite difficult. But on the other hand, if someone has just been in a road accident, car accident, crash accident and you're basically doing a lifesaving procedure, then it makes it very much easier to commit."
"So, I guess, that's the balance. It just depends how necessary it is, what you're doing, as to how comfortable you feel about the risks that you're imposing on the patient," he explained.
"And in this case, I felt, it was much more difficult, because I felt the risk of the anesthetic was pretty much on par with the risk of the alternatives. I actually didn't believe that any of those kids could or would survive what we were proposing to do. So, the only way that we went ahead with it was because I was, just even slightly more convinced that they would die if we didn't. So, it wasn't at all, an easy decision for me."
When asked about the emotional toll of his experiences in Thailand, he said he thinks the toll "wasn't actually that significant or maybe it hasn't caught up with me yet", for the reason that the mission was successful.
"Had the kids died, then it would have been very different story, but I didn't come away feeling I like was at risk of any kind of psychological adverse outcomes afterwards."
"I didn't expect to get post-traumatic stress or any of the other things that can happen to people in very high-risk environments or after traumatic events, because everything was good. And the other thing is, the reception back home was very positive and that is enormously helpful, I think," he mused.
This doesn't mean, of course, that one shouldn't be proactively looking after themselves, he noted.
Similar to lawyers, he noted how important it is for those in his line of work to have a supportive personal network and to utilise that network, as well as engaging with the services made available through the professional environment.
"Working in the Retrievals Service, we do see some awful things, particularly with car accidents and so forth, and the ambulance service has a peer support service, which is very proactive. So, they will ring you up every time you go to a fatality or an unpleasant scene."
"They'll ring you up and check in with you and whilst I, so far, haven't felt that I've needed that support, it is really nice to know that it's there if you do need it and certainly I see colleagues who do suffer from some, of the incidents that we go to," he said.
"So, I'm very understanding, maybe I'm more self-aware than I thought, than I realise and I'm good at using my support base."
On the question of resilience and vicarious trauma, he reflected that he wasn't sure if one can improve their resilience levels, "but what I think we need to do, and this is what is definitely happening, is we have to recognise when we've run out of resilience and when the tank is full".
"I think, there's a lot of theories around the fact that people like, particularly firemen and police, who go to these terrible scenes, that the medical emergency services never get called for because clearly, life is extinct and there are bits everywhere. So, we don't have to go to those scenes, and they're the most gruesome of all, and it's the firemen who have to, you know, hose the car out and pull the bits out and put them in a bag and stuff, which I can't comprehend what those guys must see," he said.
"And they tell me that, you know, you might do that 20 times or 50 times or 100 times, but it might be the 101st time that suddenly it affects you and it all falls apart. I think everyone has a certain capacity for seeing awful stuff and then everyone will have their limit and you have to, and you may not know when you're getting close to that limit, but when it happens, you have to recognise it and there have to be things in place to support you when it happens."
Ultimately, the lesson for barristers who saw Dr Harris speak – and for lawyers everywhere – is that no matter the risks associated with one's day-to-day work, self-care and self-awareness are critical in ensuring one can do the job to the best of one's ability.
"Everyone will fall over eventually, and there's no shame in being more or less susceptible to it. It's just who you are, and we just need to be aware of and keep an eye on our colleagues and have, sort of, a buddy system, if you like, to watch each other."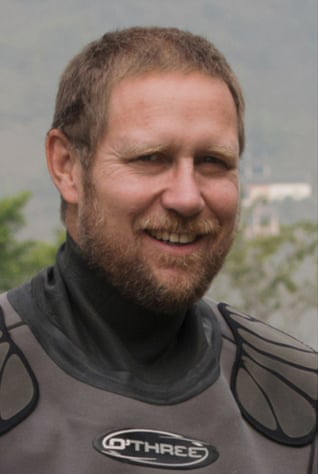 Photo: Dr Richard Harris (supplied)