Acquisition on the cards for Healthscope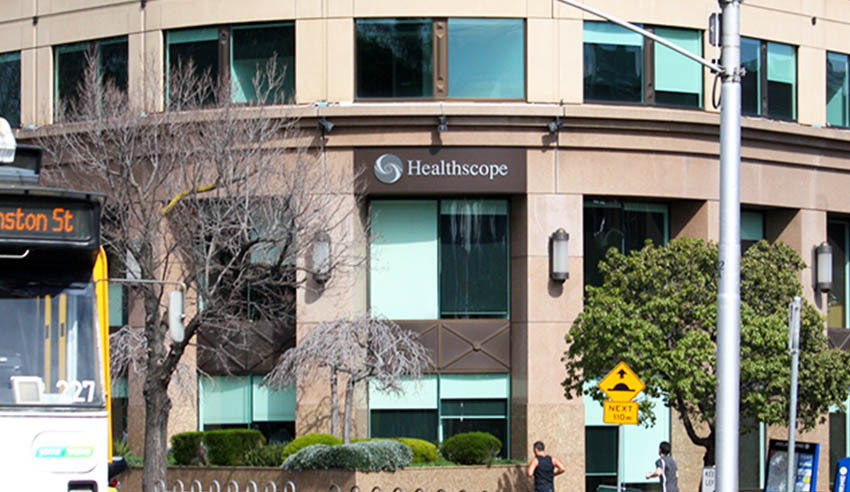 King & Wood Mallesons has advised Brookfield Business Partners on its proposal to acquire the second largest private hospital operator in Australia, Healthscope Limited, while Ashurst has advised NorthWest Healthcare for its part in the proposed takeover.
Firm: King & Wood Mallesons (Brookfield Business Partners); Ashurst (NorthWest Healthcare Properties REIT)
Deal: Ashurst has advised NorthWest Healthcare on the acquisition and leaseback of hospital property assets from Healthscope Limited as part of a proposed takeover of Healthscope Limited by Brookfield, while King & Wood Mallesons has advised Brookfield on the deal.
Value: $4.5 billion
Area: Healthcare, M&A
Key players: KWM's team was led by partner David Eliakim, with partners Mark Bayliss, Yuen-Yee Cho, Mark McNamara, Dominic Bortoluzzi, Katrina Parkyn, and Malcolm Brennan all leading teams.
Ashurst's team was led by partners John Brewster and Martin Coleman. Support was provided by partners Richard Brooks, Pauline Tan, Nick Terry, Elspeth Arnold, John Satori, Con Tzerefos, Anton Harris, Jamie Ng, Justin Jones, Ian Kellock and Geoff Mann.
Counsel Vanessa Flax and senior associates Eliza Blandford, Madeleine de Garis, Bronwyn Kirkwood, Kristina Popova, Harry Stone, Victoria Lee, and Jacinta Pitos were also involved, with lawyers Ryan Kabat, Stephen Moore, Jonathon Bisset, Jake Saccardo, and Duncan Knowles.
Deal significance: The acquisition and leaseback of $1.3 billion of hospital property assets from Healthscope Limited is part of the proposed $4.5 billion takeover of Healthscope Limited by Brookfield, Ashurst said.
According to KWM, Healthscope is Australia's second largest private hospital operator.
Calling the deal 'innovative', KWM said the deal involves a simultaneous scheme of arrangement and takeover, and financing from Brookfield's property partners (who are acquiring a large portion of Healthscope's property portfolio as part of the transaction), as well as funding from some of Australia's banks.
A conditional deal, Ashurst noted that the property acquisition will occur on acquisition completion of between 50.1 per cent and 100 per cent of Healthscope shares through a scheme or takeover bid, and NorthWest and affiliates obtaining FIRB approval.
Such approval is expected to occur in the second quarter of 2019, a statement said.
To finance the total acquisition cost, Ashurst explained that NorthWest has arranged a property-level debt facility for more than $700 million through an ANZ-led syndicate.
Back in May 2018, NorthWest acquired a stake in Healthscope via a derivative forward contract with Deutsche Bank following a non-binding indicative offer from BGH Capital Pty Ltd to acquire 100 per cent of issued Healthscope shares.
A series of proposals from Brookfield and BGH ensued for the acquisition, with an alternative sale process then run by Healthscope for the sale of minority interest in some real estate assets, the firm continued.
The ultimate Brookfield proposal that was recommended by Healthscope's board, involved an inter-conditional scheme of arrangement and takeover offer for all shares in Healthscope in connection with the sale and leaseback of the hospital property assets to NorthWest.
Lead partner for KWM David Eliakim said he was "very proud" of the contribution his firm made "in bringing this complex transaction to fruition".
"Every member of our team put their best foot forward and stood by each other to help Brookfield achieve its objectives over an intense period of almost three months," he continued.
"KWM has a longstanding relationship with Brookfield across its property, infrastructure, treasury and private equity divisions and we are always grateful for the opportunity to work with this truly impressive organisation."
Ashurst's lead partner John Brewster said the firm was "delighted to have the opportunity to support NorthWest and work collegiately with its financiers on this transaction across various work streams, including M&A, property and acquisition financing, derivatives, property and tax."
"When completed, the transaction will further expand NorthWest's Australia and New Zealand industry leading platform, providing it with greater opportunities for growth," he noted.
Last year, Healthscope secured the provision of public patient services at the Northern Beaches Hospital. 
The company was also named a potential future deal target in a recent report due to its "lucrative hospital sites".