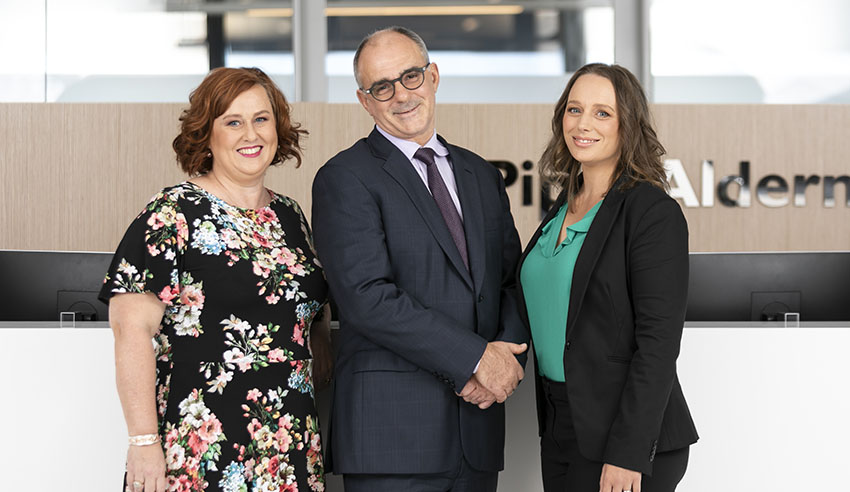 A national law firm has confirmed it has gained an international law firm's real estate partner, along with a team of four, as it looks to build out capabilities in this practice area.
Piper Alderman has this morning announced the lateral appointment of the majority of K&L Gates' real estate team based in Brisbane.
Those who have moved across have been confirmed as partner Warren Denny, special counsel Kylie Maxwell, special counsel Lyndal Draper, lawyer Alexandra Gaggin and paralegal Caitlyn Slater. Two real estate partners remain at K&L Gates' Brisbane real estate arm. 
Mr Denny joins Piper Alderman after more than 30 years at K&L Gates and its predecessor firms.
He and his team provide specialised advice on strata title residential, commercial and mixed use developments, aged care, receiver and mortgagee sales, joint venture agreements, title structures, development and fund through agreements, put and call options, staged developments and real estate dispute resolution, according to a statement from Piper Alderman.
In addition, the firm noted that the team's clients span across property development, real estate investment trusts, funds management industry, air and sea ports, aged care, management rights and particular service industries.
"Warren is a highly respected and skilled practitioner within the Queensland property industry. His practice is very much aligned with Piper Alderman's existing offering and skills," Piper Alderman managing partner and head of the national real estate team Tony Britten-Jones said.
"The experience and relationships he has will help us continue to build upon the foundations of our existing practice and deepen our relationships with our key clients in line with our strategic goals."

Commenting on his new role, Mr Denny said: "I am excited to join Piper Alderman. The firm has a reputation for exceptional client service which is something we also aspire to provide".
"Piper Alderman's national offering is also what we aimed to achieve when legacy firm Flower & Hart merged with Middletons. In addition, and importantly, the firm provides long-term career opportunities for my team.
"We have been together now for in excess of 10 years and I am delighted that we can move into this new chapter of our careers with the overwhelming support of our clients," he concluded.