Earlier this month, the plaintiff firm announced that it would be conducting an investigation into LLC after suggestions were made that the company breached the Corporations Act 2001 by failing to properly inform the market of "serious problems" in its engineering and services business, "which led to millions being wiped off its market capitalisation value when the true extent of the problems was revealed".
Following that investigation, Maurice Blackburn has confirmed that it has filed an open class action in the New South Wales Supreme Court, which will centre on the aforementioned claim.
"After almost a year of reassurances that its engineering and services business was performing on track with identified issues in hand – beginning at its Annual General Meeting on 17 November 2017 – LLC announced to the market on 9 November 2018 that it had identified 'further underperformance' in its engineering and services business, also announcing that it was reviewing its engineering and services business in light of that underperformance," a statement from Maurice Blackburn said.
"The market reacted sharply to the announcements, with Lendlease's share price dropping by more than 18 per cent in a single day of trading on 9 November 2018.
"In its half-year results presentation on 25 February 2019, LLC then announced that it considered the engineering and services business was 'no longer a required part of the group's strategy,' and it expected to incur restructuring costs of between $450 million and $550 million pre-tax as a result of that decision."
Commenting further on the class action, Maurice Blackburn class actions principal lawyer Rebecca Gilsenan said that it "defies belief that the company would not have had adequate awareness of such significant issues and changes to the business earlier than when it informed the market, ultimately distorting the share price for investors".
"The market had been led to think that Lendlease had its business under control and there would be no more disappointments. And then there was another massive provision. Unsurprisingly, the market reacted sharply," Ms Gilsenan said.
"Frankly, it is hard to believe that a company with the experience and sophistication of Lendlease wouldn't have been aware earlier of such significant financial problems within its business. But if Lendlease didn't know sooner, that is an even bigger problem as it would highlight to shareholders serious inadequacies of Lendlease's internal systems to properly manage a complex business.
"When listed companies break the law, it is ultimately millions of everyday Australian shareholders and superannuation holders that end up paying the high price of not being properly informed.
"These class actions play an important role in providing access to justice by allowing the many to take a stand against the alleged corporate misconduct of large and powerful organisations."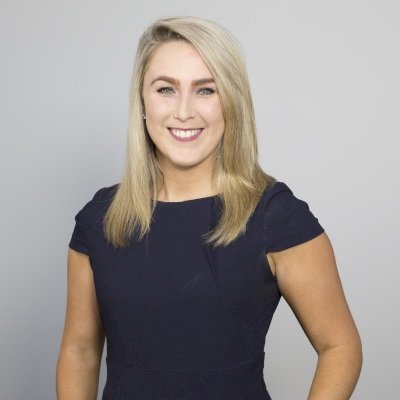 Emma Ryan is the deputy head of editorial at Momentum Media and editor of its legal publication, Lawyers Weekly. 
She graduated from Charles Sturt University with a Bachelor of Communications (Journalism).
Email Emma on: This email address is being protected from spambots. You need JavaScript enabled to view it.