G+T hosts reception on how finance sector can help end modern slavery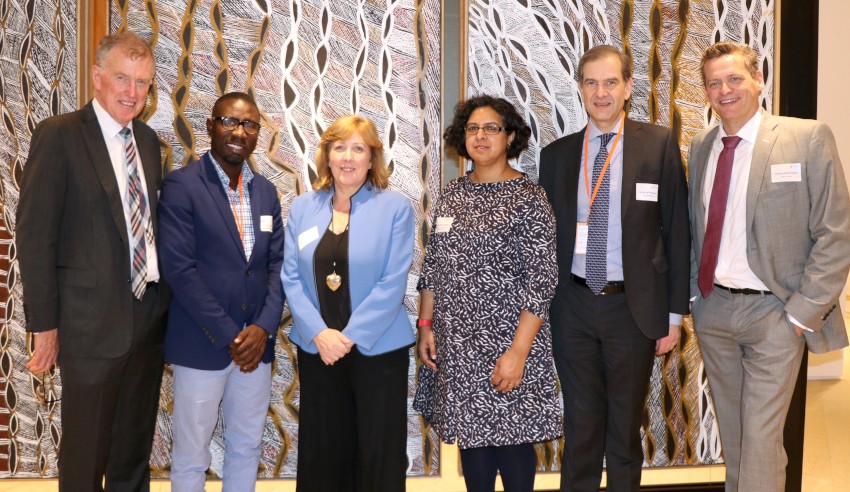 National firm Gilbert + Tobin recently hosted a consultation on how the financial sector can most effectively prevent and disrupt modern slavery and human trafficking and remedy the harms it causes.
The Financial Sector Commission on Modern Slavery and Human Trafficking, known as the Liechtenstein Initiative, commenced its third consultation recently, at the offices of G+T, over the course of three days.
Launched at the United Nations General Assembly in September 2018, the commission was formed as a public-private partnership between the governments of Liechtenstein, Australia and the Netherlands, United Nations University in New York, and a consortium of banks, professional associations and philanthropic foundations, the firm said, and the commission is made up of leaders from across the financial sector along with survivor leaders, global regulators, and individuals from the UN and non-governmental organisations.
Financial Sector Commission chair Fiona Reynolds said: "The Financial Sector Commission's consultations is an essential way to harness global expertise and perspectives to inform our ongoing work."
"The commission is developing practical and actionable tools so that the full range of financial institutions can take effective actions to address modern slavery and human trafficking, from banks to superannuation funds, and from development finance institutions to hedge funds," she said.
"Financial sector investigation, investment and innovation can all help end modern slavery," added Dr James Cockayne, head of the secretariat and director of United Nations University Centre for Policy Research.
"Modern slavery is a product of the way the global financial and economic system works – pushing risk down and out to the most vulnerable. Ending it will require systemic action and everyone involved in the financial sector – from individual investors, to directors, to regulators – have roles to play."
Foreign Minister the Hon. Marise Payne – who was co-convenor of the consultation – said: "Our nation has taken a comprehensive approach to combating human trafficking and modern slavery. Australia's Modern Slavery Act 2018 aims to improve transparency and ethical recruitment practices within both the private sector and public procurement supply chains."
"With the Indo-Pacific region facing higher rates of modern slavery than any other, it is important for us to consider how governments and the financial sector throughout the region can work together to reduce risks to people," she said.