Clayton Utz hires 2 from PwC for dedicated in-house cyber protection team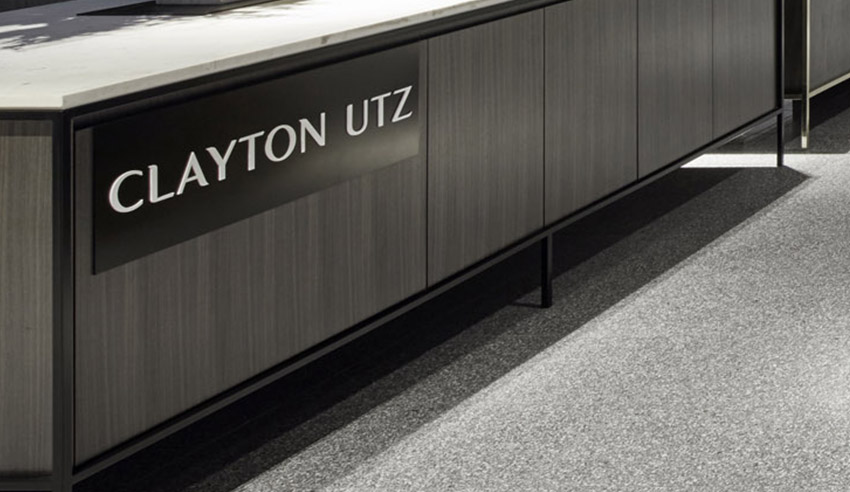 BigLaw firm Clayton Utz has recruited two cyber and forensics specialists from PwC in order to provide firm clients with access to a "dedicated in-house cyber protection, detection and response service".
Lex Burke has been hired as a senior manager along with Chris Courtis, who joins as a manager. Both have come over from the PwC cyber and forensics practice.
Mr Burke "is experienced in end-to-end digital forensic and incident response services and has led multiple response and fraud investigations for clients in a range of sectors. He has over 20 years' experience in a range of aspects of information technology and multimedia", according to the firm.
Mr Courtis "has many years' experience in running data breach and forensic IT investigations for both public and private sector companies, including co-ordinating responses to data breach and cyber incidents. He has a background in computer science, cyber forensics, information security and management, and security and terrorism/counter-terrorism", the firm added.
Clayton Utz national practice group leader for forensic and technology services Paul Fontanot said adding a cyber incident response capability to the firm's existing FTS offering was "a natural next step".
"Cybercrime and cyber security is a major concern for organisations worldwide. It's a serious issue both from a legal/regulatory and reputational perspective. We're now able to provide our clients with a comprehensive service where they can access both frontend strategic advice on how to protect against cyber breaches as well as helping them to detect and respond to an incident if it occurs," he said.
"This cyber incident response service nicely complements our existing offering to clients in forensic investigation, accounting and technology services. There's enormous benefit to clients in being able to access these services within a law firm. FTS is not an adjunct to, but is embedded in, our legal teams on client matters. This is extremely valuable in terms of both matter and cost management, as well as helping the client to be proactive in identifying and managing issues."