Could a class action be brought for presumptive damages to the Great Barrier Reef?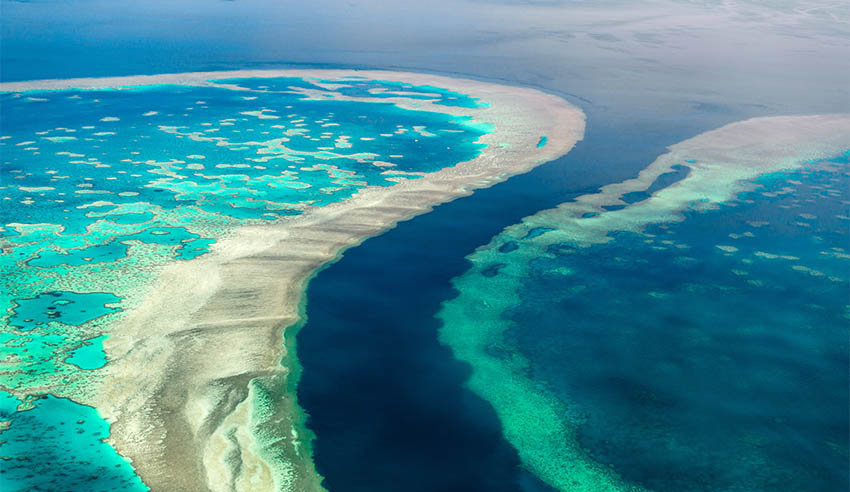 With an increase in litigation funding in Australia and royal commissions abound, it is pertinent to ponder whether a proactive class action can be brought for social justice matters such as environmental toxic torts.
On a recent Lawyers Weekly live webcast — Everything you need to know about class actions in Australia — Herbert Smith Freehills partner Jason Betts discussed environmental toxic torts, which he described as a "kind of environmental contamination case, a mass tort or a negligence or some sort of malfeasance that's caused environmental pollution effects, with the impacts on environment and people".
"We have not seen traditionally that being a growth area in Australia in the class action space, possibly as Neill says, because we have much different damages, assessments for environmental toxic tort cases than would exist in the United States, where triple and quadruple damages can apply to certain kinds of cases," he said.
"We have started to see some of these cases, particularly around the introduction of chemicals into water systems around Australia. They're not common yet, but funders are starting to support them. I think we'll see more in that space. It really just depends on, at the moment I think, where the economic incentive lies."
Augusta Ventures managing director Neill Brennan, who featured on the webcast, added here that the climate of a given legal profession will also dictate whether certain action is taken or not.
"I think also it's the law as well, because in the US they've got a much more well-developed and longer history of environmental actions. In Australia, they haven't, so at points it's a novel stage of law and it's difficult," he said.
When asked whether it would be possible for a proactive class action in Australia for presumed environmental damages to the Great Barrier Reef, in anticipation of the building and commencement of the Adani coal mine, for example, Mr Betts responded that "anticipatory environmental claims are very difficult" in Australia.
"[There would be] significant legal challenges there. The traditional legal principles in Australia prevent sort of anticipatory claims being brought. So, there usually needs to be a damage being suffered and a breach of an obligation associated with that," he said.
"There are some discussions around, as climate change issues start to be discussed more prevalently, whether corporate Australia is doing enough to prepare itself for those changes. That could feed itself into continuous disclosure issues, but those kinds of anticipatory environmental claims are very difficult in this country, at the current state of the law."
Further, from Mr Betts' perspective, history shows that such a proactive class action might not be an action taken either by firms or funders.
"When you look at class actions that have a really fundamental social justice component, deaths in custody, environmental toxic torts, wrongful detention, the treatment of people coming to Australia, not exclusively but mostly, the class action markets abandon those kinds of clients," he explained.
"They sometimes get run. Some funders have a pro bono department that will push those kinds of claims. Occasionally, large law firms will run them. But as a general proposition, that's not a popular area, social justice area, for class action litigation."
This email address is being protected from spambots. You need JavaScript enabled to view it. 
To watch the full webcast, which recently streamed live, click here.