Women lawyers rebut Frydenberg's gender pay gap claim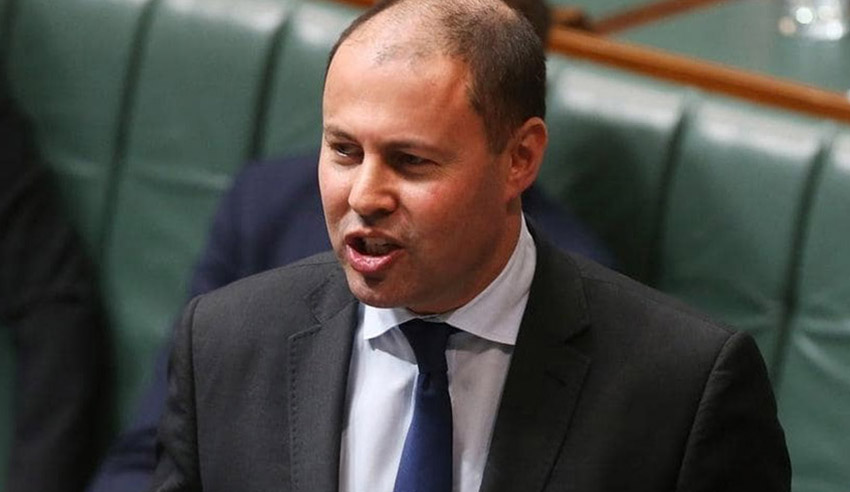 Australian Women Lawyers has shot down Treasurer Josh Frydenberg's comments in parliament earlier this week about the supposed closing of the gender pay gap and highlighted how much of a problem it still is in the legal profession.
During Question Time on Monday, the Treasurer – discussing the federal government's economic credentials – said: "Workforce participation is at a record high, the gender pay gap has closed and the budget is coming back to surplus for the first time in more than a decade".
Speaking on behalf of Australian Women Lawyers (AWL), College of Law Queensland executive director and former AWL president Ann-Maree David rubbished that assertion, saying the gender pay gap in Australia "has certainly not closed".
"As the minister for women senator Marise Payne noted, Australia's gender pay gap – as reported by the Workplace Gender Equality Agency (WGEA) – sits at 14 per cent," she said.
"That means women on average earn $241.50 per week less than men."
The pay gap is significantly worse for women in the legal profession, Ms David added, with WGEA reporting that the gap for Australian lawyers is at 26.2 per cent for full-time employees.
"Conscious and unconscious bias and discrimination disadvantage women and contribute to the gender pay gap in law. For example, ingrained cultural assumptions about the areas of legal practice that suit women affect hiring decisions, performance assessments and opportunities for promotion," she posited.
"Expectations of long working hours (and/or billable hour targets) and the slow take-up of flexible work practices also create barriers to higher paid positions in the profession."
Not only this, but women lawyers also have to undertake a disproportionate share of unpaid caring and domestic work, she continued.
"The gender pay gap in law will likely continue unabated until flexible, family-friendly policies that allow women and men to balance caring responsibilities with working hours become part of our working culture. WGEA reports that, across all industries, for every hour Australian men commit to unpaid care and domestic work, Australian women commit one hour and 48 minutes."
When it comes to addressing the gender pay gap in law, Ms David mused that female role models, mentors and sponsors in law are "still lacking".
"It remains a case of 'you can't be what you can't see'. While the numbers of women lawyers elevated to senior positions slowly rise, the pace is glacial," she argued.
"We need more role modelling of and support for different and varied career pathways which normalise the idea of female leadership and how senior roles can be adapted to flexible work arrangements."