Dentons forms 'first truly national' US law firm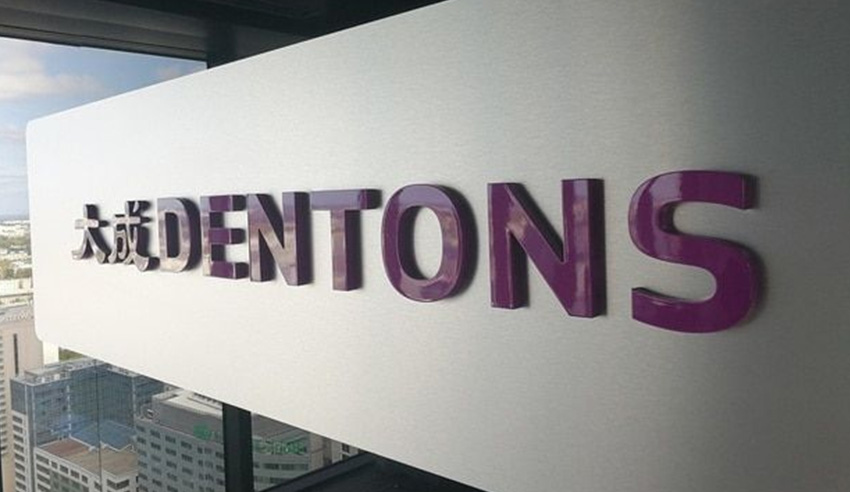 A Dentons partnership in the US will enable the first national law firm in the country to be realised, serving as a one-stop shop for clients and increasing breadths of service offerings available on both a national and global scale.
Dentons US, Bingham Greenebaum and Cohen & Grigsby announced the partnership would be a relief from the considerable pressure for consolidation from clients who are looking to reduce the number of firms they use and the corresponding need for firms to be of sufficient scale to manage a myriad of specialist demands.
The firms call this model "Golden Spike" in honour of the celebratory railroad spike that 150 years ago completed the first transcontinental railroad in the US.
Global chair of Dentons Joe Andrew said: "This law firm model is analogous with the arrival of the smartphone. Hard lines, flip phones and smartphones have all provided telecommunications, but a smartphone does a lot more. Project Golden Spike will build a law firm that will be capable of offering clients more."
The US is the largest legal market in the world, but it is disproportionately small relative to the size of the market. No full-service law firm has offices in all 20 of the largest US legal markets, much less the top 100, despite distribution between coast to coast.
Building on Denton's global polycentric model, the partnership will enable members of the firm to retain their defining characteristics and provide insight where clients need.
Global CEO of Dentons Elliott Portnoy said: "Clients want to work with a firm that can support the variety of specialists they demand in the markets where they do business, but today no full-service law firm has offices in all 20, let alone the top 100."
"The innovative approach of Golden Spike will position us to do what no law firm has done before: create the first truly national US law firm."
At its launch, the combined firm will have offices in 33 US legal markets, including nine of the 10 largest markets and 14 of the top 20. Its headcount of nearly 1,000 lawyers will make it the 10th largest law firm in the US, and clients will have access to talents of more than 10,000 lawyers in 181 locations and across 73 countries.
CEO of Dentons US Mike McNamara said: "Expanding our talent and capabilities in the US is all about our clients. We must grow with our clients as needs and priorities evolve. Clients are asking for more innovation, creativity and responsiveness that is core to our firm across the US and around the world."
"Through this new partnership, clients will gain access to more talent and resources."
This email address is being protected from spambots. You need JavaScript enabled to view it.