Clifford Chance rolls out robotics training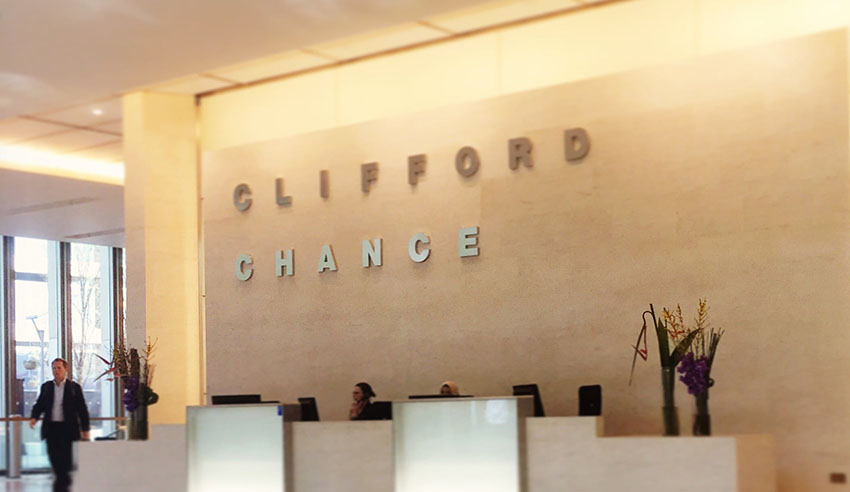 Clifford Chance has launched the pilot phase of its new robotics training programme in the hopes it will help ensure juniors are equipped with a commercial understanding of how legal documents can be automated.
The firm's programme, Automation Academy, is conducted through its LegalTech innovation lab, Create+65 and is in partnership with "next-generation legal automation platform" Josef.
The programme, which kicks off in Singapore initially and will expand throughout the firm's APAC offices in the coming months, is intended to provide trainees and lawyers a "foundational understanding of how to automate legal contracts and other tasks using a no-code platform".
The programme is designed to run for 12 weeks, with its conclusion to see the development of fully functional legal bots that change the way Clifford Chance approaches particular legal tasks.
"The aim is to ensure all trainees have a commercial understanding of how legal documents can be automated by breaking down the fear that many legal graduates and lawyers, who often identify with being non-technical/non-mathematical, have around technology," a statement from Clifford Chance said.
The firm's Singapore managing partner Kai-Niklas Schneider noted the training will equip Clifford Chance lawyers with the skills needed to identify automation opportunities, and develop, test and build "bots" to solve real-world challenges within the firm.
Tom Dreyfus, Josef CEO added: "These bots will automate lawyer-client conversations, the provision of legal guidance and advice, and the production of legal documents, thereby improving both the client experience and the day-to-day lives of our lawyers."