The global behemoth of e-discovery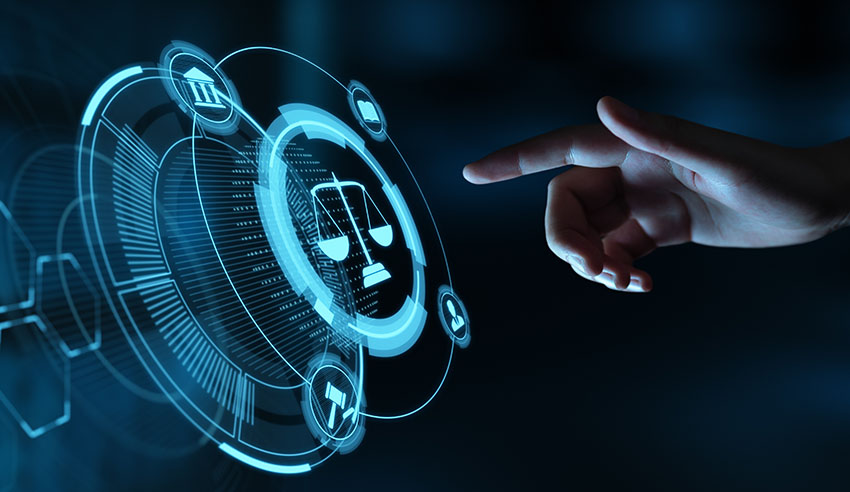 Revealing insights derived from 2019's Relativity Fest, as well as some of the industry's most noteworthy experts, Lawyers Weekly uncovers the impact e-discovery has had so far and the value-add it will continue to bring to business moving forward.
The concept of e-discovery is not lost on the world's legal markets and this is proved no better than by attending a Chicago-based conference held at the end of the year, gathering the likes of over 2,000 people.
Relativity Fest, hosted by Relativity, is designed to educate and connect the e-discovery community. The event is a juggernaut in that it draws in legal and tech professionals from 31 different countries all with the goal Relativity has coined in its offices – that they want to "organise data, discover the truth and act on it."
Attending the event for the past three years has taught the Lawyers Weekly team plenty but perhaps the easiest to describe is the idea that e-discovery is something making considerable headway in the way matters are completed and that it's not going away any time soon.
The Aussie adoption
The US legal market was quick to realise the potential of e-discovery. Over the past decade professionals have been consistently engaging cloud-based software giants to help them identify data key to their cases in an effective and efficient format.
The results have been tenfold. By utilising a platform with advanced machine learning, professionals gain an early case assessment, with e-discovery eliminating both the time and the cost spent on the review phase and beyond.
As Cameron Payne, senior director at FTI Consulting puts it best: "Once upon a time you'd have matters going to court and there would be a lull in each matter.
Now the production of producing documents has been turned around to a very, very tight timeframe".
For Mr Payne, the take-up of e-discovery in the Australian market has seen a shift in recent years.
"I think it was a lot slower initially, generally because it was only seen for the really enormous cases – those ones that were hundreds of thousands, if not millions of documents. It was not taken up as quickly and seen as needed or required in comparison to the US, where they have a lot more bigger matters by virtue of the size of businesses there," Mr Payne says.
"I would say now, with the advancement of technology assisted review (TAR), predicted coding and continuous active learning, the advancements there over the last two to three years has really changed [where ] a lot more of the lawyers, who have been working on TAR and all that, have seen the important data quicker, and thinking that they should really be using this on short matters too and get the cost benefit.
"The critical part is that the end client is getting a lot smarter, a lot more savvy with regards to the process, and a lot more cost conscious, so they know that the technology is out there. There's been lots of activity by Relativity, by us previously when we owned Ringtail and now Nuix Discover, of really spruiking the benefits of technology and how they can assist in even the small matters."
The demand, Mr Payne says, is further driven in the Aussie market by recent developments, such as that brought on by the banking royal commission.
"We're seeing that as a trend that commissioner [Kenneth] Hayne set forward in the banking royal commission and it really means that now the regulators are seeing that tight timeframe can be achieved and a lot of other effects have snowballed, keeping the industry well and truly on their toes," he says.
"Everyone has been constantly busy that I've been speaking to, particularly those people who have been in the industry for a long time. They just haven't seen a lull and if they do see a lull, we're talking maybe a week, maybe three days.
"We're also seeing people starting to see this as an actual viable career path. It's becoming more of a career path for young solicitors who have got a bit of a vet for technology."
This sentiment was echoed by Adrian Agius, legal technologist at Gilbert + Tobin, who spoke to Lawyers Weekly at Relativity Fest on the benefits e-discovery and other technology are providing to lawyers, both in the Australian market and overseas.
"There's massive demand for legal tech skills to support lawyers [post-royal commission]. And [traditionally] you've seen people who don't necessarily know the legal industry working in discovery and that's great, but you get a lot of lawyers or more students now who want to do tech, they want to work in legal tech but the concept of e-discovery and working in litigation support isn't something that is ever sold to them until they fall into the job," Mr Agius says.
"It's started to shift a bit and there's a lot of good young talent now out in the market who are legally trained and they have a tech background and they can actually engage on a very legal level as well as the technical level and be that interface."
At the same time, the value-add provided to firms investing in this talent is second to none, Mr Agius says.
"I think our roles in legal technology as [litigation] support people are, they generate value for the lawyers on matters, they give them some sort of expertise to rely on. But then there's also that outlet to explore sort of your more creative side, your development side, build scripts, buy programs and basically get to a point where you feel like you've got enough variety but you're also generating value for the firm," he explains.
"Obviously there's a bit of trial and error in terms of what you actually expose people to. And not everyone necessarily wants to do this stuff because you know, e-discovery's a bloody tough industry… but we actually do some pretty cool work."
In practice
The proof is in the pudding for firms and in-house teams leading the charge when it comes to the implementation of e-discovery solutions.
Take Clayton Utz for example. The firm's Forensic and Technology Services (FTS) team has been headstrong in developing its intelligent document management application, "Provisor", using Relativity.
Since its development, Provisor has scored considerable wins for Clutz, with the firm even taking out the Community Choice Award for "Best Innovation" at Relativity's Innovation Awards.
"We developed Provisor having identified a need for a specific technology solution to overcome the challenge of having to manually manage source information about duplicated documents during large discovery requests and regulatory responses – which we know from experience can be time-consuming, cause unnecessary delays, increase potential costs and compromise data integrity," FTS director Owen Bourke says.
"With Provisor, we have a solution that overcomes these challenges and streamlines the entire process. This has resulted in substantial time and cost savings which we can pass on to our clients."
But Clutz isn't the only law firm with offices in Australia taking advantage of e-discovery and all the wins that come with it.
Gilbert + Tobin, whose "GateWay" regulatory response application was also in the running for a Relativity Innovation Award, presents a customised search interface that acts as a central repository for monitoring, navigating and reporting on client productions to regulators and third parties.
It also enables first-time Relativity users to navigate the platform with little to no training, eliminating the need for inflated legal support teams, a statement from G+T says.
"Regulators and third parties are demanding more documents from clients with expectations of fast delivery," explains Matthew Golab, director legal informatics and R+D at G+T.
"The GateWay product can automate and significantly speed up this process and a number of our clients are keen to use it."
Then you have Allen & Overy, who in August 2019 became the first of its kind to implement RelativityOne, which allows it to run a secure e-discovery solution in the cloud, enabling it to gain insights and drive effective outcomes sooner.
"The future of litigation lies in technology and how we harness it in conjunction with legal expertise to meet the clients' litigation challenges – striking the optimal balance between cost, risk and quality," says A&O head of e-discovery, Scott Robson.
"A&O's e-discovery business is taking the first step in meeting this challenge by rolling out our combined legal and technology methodology – offering RelativityOne – to our clients across the globe."
Also commenting at the time of take-up, A&O partner Calum Burnett said: "This addition to our Advanced Delivery services will ensure that our lawyers and clients remain at the forefront of technological innovation."
"As a firm, we are focussed on investing in technology and working practices that support our eDiscovery business.
"As volumes of data and information continue to increase, we need a secure, advanced platform with scalability and world-class support to meet that challenge and we have no doubt that RelativityOne will provide us with the right solution."
Elsewhere, Herbert Smith Freehills has been a keen adopter of e-discovery, announcing in January 2019 that it would be further growing the tech arm of its global Alternative Legal Services (ALT) business to include a new "ALT e-discovery" team based in New York.
The team aims to deliver in-house e-discovery services for HSF clients, "working closely with lawyers working on matters across litigation, international arbitration and regulatory investigations around the world".
"High-quality e-discovery expertise is always in great demand across our global network and in New York there is an unrivalled depth of technology and data analytics talent," HSF's global head of practice for Alternative Legal Services, Libby Jackson, said upon the launch.
e-discovery in 2020 and beyond
For FTI Consulting's managing director, Scott Foster, the take-up of e-discovery technology in Australia and around the world is only set to grow.
"We're seeing an upward trend in the use of Analytics, including TAR and Continuous Active Learning ('CAL'). The analysis of documents, whether you're using Brainspace, Nuix Discover (Ringtail), or various other applications, the methodology is geared to work smarter and better," Mr Foster says.
"It's about identifying documents early in the process so that you're not caught by surprise and that you're able to strategise how best to approach your documents with your team. There's a lot more analysis that's going on in matters these days and I'd imagine that Australia is following suit along with the US and UK."
Mr Foster says ultimately what e-discovery offers is the opportunity to work smarter and more cost effectively.
"What we're seeing, at least in the US, is that there's probably a twofold approach. One: using the best of breed tools to get to the answers quicker. Analytics is one possible solution, but it could be Continuous Active Learning, TAR, it could also be search terms, or a combination of all," he explains.
"It's important to realise that it's not a 'one-size-fits-all' solution. Several factors need to be weighed to find right answer. But it's important to conduct analysis first to try and work out what tools are best for the matter. That's one aspect.
"The other aspect that we're seeing is that law firms are no longer going to have the luxury of throwing a whole bunch of legal associates at a particular problem. They're having to shop around and find cheaper alternatives through managed review services. So, having trusted advisers who can help manage the review and help them through the process will be increasingly important.
"These managed review services are leveraging technology and 'working smart' to efficiently deliver answers quicker and faster. In addition to traditional document review, managed review services are assisting lawyers with witness preparation, trial preparation, and case analysis to help deliver the facts to best assess the strength and weaknesses of the case. So, it's both the tools and people."
Overcoming hesitancy
While legal professionals are naturally risk-adverse, Mr Payne and Mr Foster note there are ways to combat initial reluctance in adopting e-discovery solutions unfamiliar to them.
"It doesn't necessarily have to be for a big project, they can try it on a small one – that's one of the benefits there are," Mr Payne says.
"There are lots of providers out there and you can do a little bit of a 'try before you buy' and then see if there's a benefit there.
"[Then ask yourself] are you seeing an efficiency increase? Or is there less paper shuffling? Are you able to get down into the nitty-gritty of what the case is about without having to worry about useless documents – where they are or if they're copied for the barrister to also have a look at. All that sort of basic stuff. So you can start off with something small and not necessarily bite off something big on your first time."
Mr Foster adds: "That's why we're here to help them. We don't anticipate that all lawyers will understand all this overnight, and understand what Relativity or Nuix Discover (Ringtail) is, but that's why you hire an expert".
"Similarly to why you go see a doctor. Why do you go see a doctor? Because you don't understand what's going on with your body. You hire an expert to help you navigate these waters.
"It's all good news really, a win-win situation: you save money, you get the job done correctly and oftentimes under budget, and you've done your due diligence to do right by your client. Rather than having to force old methodologies onto new types of data, you're working with cutting-edge technology."