Lessons in Lawyer X: What students should take away from the legal scandal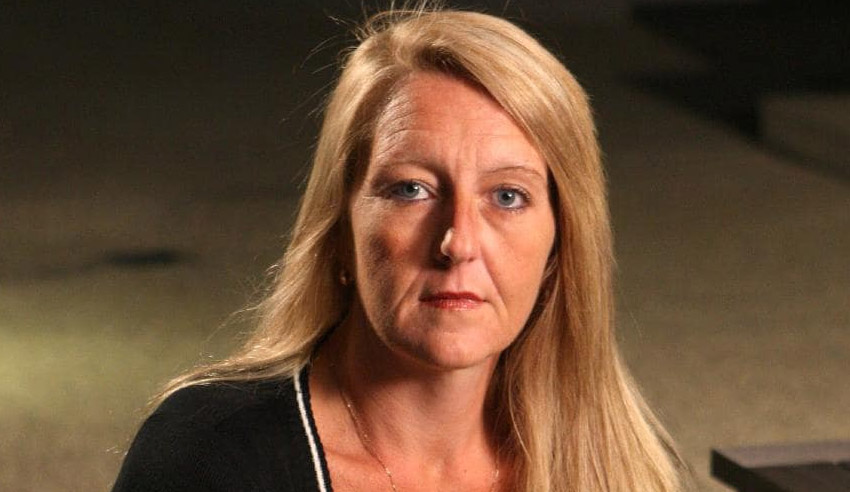 Before barrister Nicola Gobbo would go on to inform on criminal clients and effectively compromise all legal obligations, she was a star legal ethics student with the intention of working on the relationship between police informants and law enforcement. Here is what not to do to avoid a Lawyer X-style legal scandal.
Ms Gobbo secured a spot in the University of Melbourne's law program, having dreamt of being a lawyer since childhood. It's hard not to – her uncle is Sir James Gobbo, a Supreme Court judge and later the 25th Governor of Victoria.
In her application to the bar, Ms Gobbo wrote that she had been "instilled with a strong sense of social justice in a family with an established legal background". Whatever she would go on to do, Ms Gobbo began as an ambitious and accomplished legal student, having been elected as vice-president of the Law Students' Society.
One year and one week ago, when Ms Gobbo was discovered as the criminal barrister giving up privileged information on her underworld clients, her achievements as a law student would mean nothing. If anything, it showed just how far she had fallen.
But this shouldn't be the case. The successes and experiences of a law student should shape an even more successful legal career. So, Lawyers Weekly looked at everything Ms Gobbo did wrong to identify just how to avoid falling into the same trap – hopefully just as each law school introduces Ms Gobbo as an example in ethics classes.
Recognising confidentiality and legal professional privilege
One of the greatest wrongdoings Ms Gobbo committed was breaching a fundamental common law right: legal professional privilege. This privilege belongs to the client, not to the lawyer, so Ms Gobbo held no right to take information straight to police.
However, during the controversial interview to ABC's 7.30, Ms Gobbo gave this bizarre example for why she never believed she was breaching confidentiality.
"[Breaching privilege] is perhaps misunderstood but an analogy I have for you is if you came to me and you were charged with murder and you sought my advice in relation to how best to achieve the best outcome for yourself and in the course of talking to me you told me all about your mate Bob who had guns hidden in his house for an armed robbery that he was about to commit, anything you tell me about your murder charge is subject to privilege, and the privilege is yours, but anything you tell me about Bob and his guns and his armed robbery is not privileged. It can't be."
Putting aside the fact that she did go to police to inform on her client's planned crimes and not those of "Bob's", the Queensland Law Society pointed out how wrong this is.
QLS' legal practitioner director Stafford Shepherd said her reporting suggested that a lawyer may be entitled to disclose certain lawyer client communications, but all lawyers should be aware that obligations are "far-reaching and nearly absolute".
Mr Shepherd explained that the only exceptions to confidentiality are found in "Rule 9" and certain other limited rules of the Australian Solicitors Conduct Rules 2012.
This stipulates a solicitor can disclose confidential client information if they believe the reason to disclose is to prevent "imminent serious physical harm" to another person.
According to Rule 114 of the Legal Profession Uniform Conduct (Barrister), she would not be permitted, as a barrister, to disclose or use information obtained in the course of the practice to whom she owes some obligation of confidentiality. Additionally, Rule 35 stipulates that she must "fearlessly" promote and protect client's best interests.
The Law Society of Australia said the proper administration of justice requires that the clients are able to "communicate freely and frankly" with their lawyer without any fears of disclosing any information relevant to the legal advice they are seeking.
"A client may communicate to a solicitor information not related to the retainer in the reasonable expectation that such information is provided in confidence," Mr Shepherd said. "The communication is confidential as it is protected by the implied contractual duty of confidence, in equity or by our professional rules.
"The relationship between a solicitor and a client is one of trust and confidence. Client legal privilege and confidentiality are different. Client legal privilege is more limited and the broader ethical duty of retaining the confidence of a client communication.
"A lawyer would need to consider the expectations to the rule as to confidentiality."
Policies around conflicts of interest: Managing one client, one interest
On a number of occasions, Ms Gobbo crossed the line from lawyer to criminals to their friend, attending dinners and throwing them birthday parties. It got to such a point that her most dangerous clients Tony Mokbel and Carl Williams considered her their own and would threaten her when she represented a rival gangland figure.
At one point, Ms Gobbo was having conversations with Mr Mokbel and Mr Williams as she was lying to them about her knowledge of what another rival client was doing. The gangland figures were pressuring her to make sure the redacted client did not make a statement, and she "couldn't work out a way of getting away from [the client]."
This led to a huge conflict of interest. Not to mention the obvious conflicts of interests that came from her informing to Victoria Police while still representing clients.
The Australian Solicitors Conduct Rules applies to the duties owed to two or any more current clients: "If a solicitor or a law practice seeks to act for two or more clients in the same or related matters where the clients' interests are adverse and there is a conflict or potential conflict of the duties to act in their best interests of each client, the solicitors or law practice must not act [except if the client is aware and given informed consent]."
In R v Pham (2017) QCA 43 McMurdo P it was stated that the practice is apt and undermines public confidence in the legal profession and should be discouraged.
"Unless there is no possibility of a conflict existing or emerging and such cases will be rare, co-defendants should have separate legal representation. These observations apply equally to solicitors and barristers. If legal practitioners persist in acting for their co-defendants, they must be assiduous in meeting the arising ethical responsibilities," it said.
What to do when struggling with morality versus client obligations
Ms Gobbo often said she felt "trapped" and "manipulated" from both her criminal clients and Victoria Police to continue the circle of informing and representing. Despite having a family with strong legal qualifications, and avenues for seeking legal advice, she did not do so and continued to put her own life at risk.
When asked why she did not just walk away, Ms Gobbo said: "I wanted to belong and I wanted to be the holder of every bit of drug information about drug trafficking. Mostly, as pathetic as it sounds, [it was] my inability to say no and my need to be valued."
If a situation arises in which there are death threats or a lawyer feels unsafe with their client, approaching police for assistance should be the go-to – unless, like Ms Gobbo, you're already informing for them. But that should be avoided at all costs anyway.
If it hasn't reached that level, lawyers do have the right to turn down a case based on their own ethics and moral obligations. If a client approaches a lawyer with a gruesome story of assault or murder, a lawyer is not obliged to represent them and continue with a case they ethically feel they cannot handle with the client's best interests in mind.
Lawyers Weekly spoke to established criminal lawyer Trudie Cameron about her own ethics and obligations to the court and to the client. Specifically, on what to do when a client admits to guilt but asks for her assistance in lying to the court.
"I explain to clients that if they tell me they did something, but tell me they want to give evidence and tell the courts that they didn't, then I will be conflicted out and cannot act for them. I do, however, explain the concept of putting the prosecution to strict proof," she said.