Lawyer X: The informing, the lies and the year of inquiry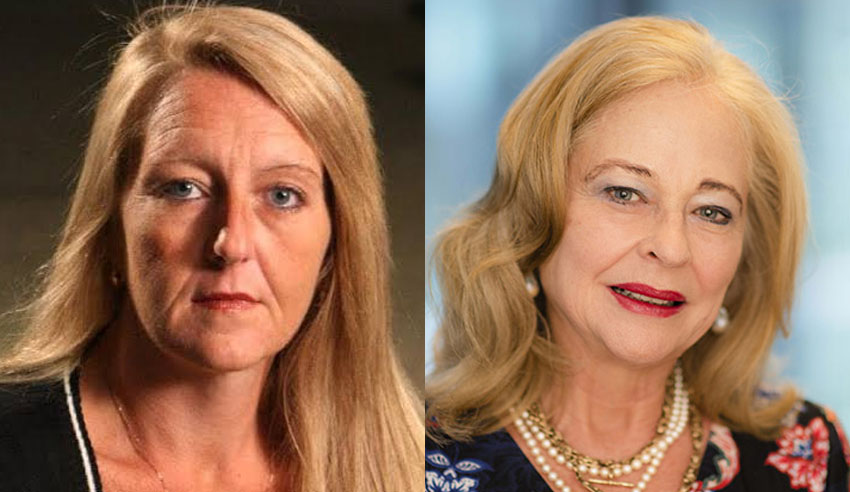 The royal commission into the mishandling of a criminal barrister by Victoria Police will come to an end on Friday. Before it does, Lawyers Weekly takes a look back at every allegation and every scandal that came from Lawyer X's police informing.
One year and one week ago, Nicola Gobbo was revealed to be the barrister who spent the late 1990s and most of the 2000s working with Victoria Police to put her own clients behind bars. Some 364 of Victoria's most dangerous gangland figures would go on to spend time in prison, based on information Ms Gobbo offered up, sometimes willingly.
There are many phrases that summed up her police informing, one that came from the barrister herself: "I've chucked ethics and legal professional privilege out the window". The extent to which she threw away her obligations to the court and to her clients and her relationship with Victoria Police has been the focus of this major royal commission.
Ms Gobbo, dubbed Lawyer X by media prior to her identity being revealed, had an impressive client list. She was the respected and trusted defence barrister to the who's who of Victoria's gangland figures, including major drug trafficker and mafia leader – and her first major bust – Tony Mokbel, and most of his family and associates.
A one-time Smurf enthusiast with dreams of being the legal manager of human sources, Lawyer X would spend most of her time between 1998 and 2011 representing hordes of criminals while informing on them to police.
Even worse, once arrested or awaiting a trial, Ms Gobbo would return to those same clients to offer further legal advice, taking any major confessions or small details right back to the arresting officers.
But why did she put Victoria Police above her clients and her career? During her own evidence to the royal commission in mid-February, Ms Gobbo said: "I wanted to belong and I wanted to be the holder of every bit of information about drug trafficking. Mostly, as pathetic as it sounds, [it was] my inability to say no and my need to be valued."
The royal commission is wrapping up its public hearings on Friday. There will be some hearings in April around the policies in Victoria Police, due to be open, and then the final report will be handed down on 1 July. To finish off over 60 articles on Lawyer X, more than 4,600 blog posts and a podcast or two, Lawyers Weekly wraps up the scandal.
Represent, inform, represent: The destructive cycle Lawyer X got caught up in
In 1993, while just a university student, Ms Gobbo would inform on her first victim: a friend in a Carlton share house who allegedly hid 1.4 kilograms of amphetamines. Police would raid the house and arrest her two flatmates for the crime. Inspector Trevor Ashton told the commission that Ms Gobbo pointed out where the drugs were hidden.
Only some years later, while working at the Melbourne Cricket Ground serving food to attendees, Mr Ashton registered Ms Gobbo as a human source for his investigation of the hidden drugs after about 18 months of the two bumping into each other. This was not discovered by police until late in June 2019, despite a legal battle in 2011.
In 1996, Ms Gobbo would graduate from law, with rough plans of looking into studying police informants so that she might one day offer them legal advice. In 1997, she would begin working for a law firm representing three people charged with drug offences and some months later, she would tell police her employer was committing fraud.
Then, in 1999, she was introduced to then-detective senior constable Jeff Pope, whom she allegedly would have an affair with. Mr Pope registered Ms Gobbo for the second time but did not include in any documents that she was a criminal barrister.
By 2001, Ms Gobbo was representing major figures Tony Mokbel and Carl Williams.
Just six months into becoming a solicitor, and one of the youngest women admitted to the Victorian Bar, Ms Gobbo met Mr Mokbel. He had been complaining about some of his former representation charging him exuberant amounts but not completing work.
Talking to the royal commission, Ms Gobbo said: "As pathetic as it is for me to admit, I did derive some self-importance and some feeling that I was relevant or validated, by reason of being wanted by people like Tony. I guess to be wanted or to be valued."
Ms Gobbo would work with Victoria Police for several years to bring down Mr Mokbel and his cartel family, including brothers Horty and Milad Mokbel. When he was finally prosecuted for his crimes, Mr Mokbel would call Ms Gobbo, seeking legal advice, and she would give it. She would also be instrumental in tracking him down when he fled to Greece and began running his cartel ("The Company") from the country.
Inside his cell at Barwon Prison, Mr Mokbel received this letter from Director of Public Prosecution: "About a time when 3838 was your legal representative in relation to the charges for which you were later convicted, 3838 was also providing information to the Victoria Police about you, in possible breach of legal professional privilege."
Asked why she even began representing him in the first place, Ms Gobbo said that he had some "redeeming features", despite his horrific crimes.
Some of her other major conflicts (and there were many of them) included representing Mr Williams. She would ultimately see the underworld murderer put behind bars, but not before rifling through documents belonging to another solicitor and then turning on a separate gangland solicitor due to "jealousy" and her need to feel "valued".
During her informing on Mr Williams, Ms Gobbo would go so far as to attend gatherings with his family. At one point, she gave a speech at his daughter's christening, and told the royal commission: "I was the only one stupid enough to make a speech."
Another of the major offences she was caught up in, and discovered during the course of the royal commission, was the tomato tin drug case. Ms Gobbo told police about the 2007 plot by Jan Visser to import a record 15 million ecstasy pills. She had heard about the import from her client Rob Karam, who was also later convicted of the plot.
The major scandal in this came from Ms Gobbo representing some of those arrested.
Mr Visser, Mr Karam and 12 other people were notified by Commonwealth prosecutors and told their convictions may have been tainted by Ms Gobbo. Mr Visser is expected to file his own petition for mercy and currently has a separate appeal underway.
For the time being, Faruk Orman is the only man to have been represented by Lawyer X, sent to jail and had his conviction overturned. In handing down the decision to release Mr Orman, Attorney-General Jill Hennessy said Ms Gobbo's subverted rights to a fair trial, which "went to the very foundations of the system of criminal trial".
Victoria Police's trend of shifting blame to anyone else
Over the last year, the commission has heard from Ms Gobbo's handlers, investigators and senior members of Victoria Police. Almost every single one of them shifted blame for her informing and her mismanagement to anyone else. If anything became crystal clear in this commission, it's that Victoria Police failed to take ownership.
This is despite police having a direct involvement in her informing. Although there are parts of their evidence that point to Ms Gobbo voluntarily offering up information, police tasked her with objectives, like planning birthday parties to gather criminal information.
One of the most incredible examples of police using Ms Gobbo as a criminal barrister to their advantage was in the investigation of one of their own. Around the early years of Ms Gobbo's informing, Victoria Police was undergoing a major investigation into the corruption of their Drug Squad Unit members who were linking up with criminals.
One such officer Paul Dale was accused of arranging for Mr Williams to murder police informant Terry Hodson and his wife Christine. Mr Dale claimed Victoria Police worked with Ms Gobbo in a "set up" to charge him with the 2004 murder.
Mr Dale recounted how he had a telephone conversation with Ms Gobbo about legal advice and, as a result, "I was charged with murder and spent eight months in solitary confinement. I had absolutely no idea. I wouldn't have gone near [Ms Gobbo] with a 40-foot pole if I knew she was a police informer," he told the royal commission.
It became quite the trend for Victoria Police to push blame for confidentiality breaches to not only Ms Gobbo but to other members of the force. It led to many frustrating and tense moments in the commission, with one counsel going so far as to accuse handler Officer Richards as being "deliberately obtuse" in not recognising fault.
Most of the blame among investigators and handlers went straight to the top: to former chief commissioner Simon Overland. He did not accept any of the blame, explaining that he had never met Ms Gobbo and did not register her. However, he did point to Victoria Police as being the "most indiscreet organisation" to work with.
His biggest critique came from Sir Ken Jones, who delivered one of the most incredible moments of evidence in this commission: "It began as highly irregular and unethical and deteriorated over a number of years to something that was illegal and chaotic."
Ms Gobbo said Victoria Police were "master manipulators". She said her work with the force was "at best confusing and at worst totally inappropriate", going so far as to name officers that were the most "emotionally manipulative" during her informing.
Some of the worst offences to come out of the Lawyer X scandal
In just over a year, there were many, many allegations to come out of the commission, some proven by Ms Gobbo and others yet to be questioned.
Mr Pope was the first to register Ms Gobbo in 1999 – technically, this was the second of her registrations, but the first Ms Gobbo was aware of. The two would engage in an alleged affair while Mr Pope was "happily married". Ms Gobbo would begin telling the handlers she was working with about this potential conflict of interest, leading to former top cop Mr Pope being excluded from conversations about her disclosure.
Then, in late January 2020, Mr Pope was named as the source of a 2014 leak to the Herald Sun that exposed her identity and her work with Mr Dale.
Earlier in the week, it was heard Ms Gobbo had an involvement in the murder of Shane Chartres-Abbott, a self-described "vampire gigolo" who told clients he was a 200-year-old vampire who drank human blood to survive. This led to alleged corrupt cop David Waters being implicated, an edited statement and a whistle-blower.
One of our top stories around the Lawyer X saga came from evidence that Ms Gobbo had turned on a fellow solicitor and leaked information about her to police. This led to a prosecution and then a trial, which Ms Gobbo would be at as representation for the very same solicitor she informed against. All because she was jealous.
During her examination at the royal commission, Ms Gobbo told the royal commission that Victoria Police financially supported a criminal she put behind bars. To conserve her identity, police put money into his prison account under the guise that it was being done so by Ms Gobbo. The total amount is unclear but it lasted several years.
While the commission debated whether or not Ms Gobbo would even give evidence in light of a year's worth of allegations, Ms Gobbo was across the world giving the media an interview. This is despite her arguments that she was too unwell and distracted to give evidence before an inquiry. Lawyers Weekly fact-checked her claims.
Lawyers Weekly is expecting a few more major disclosures on its last day of evidence. To follow along with updates as they happen, check out our live blog here.
This email address is being protected from spambots. You need JavaScript enabled to view it.