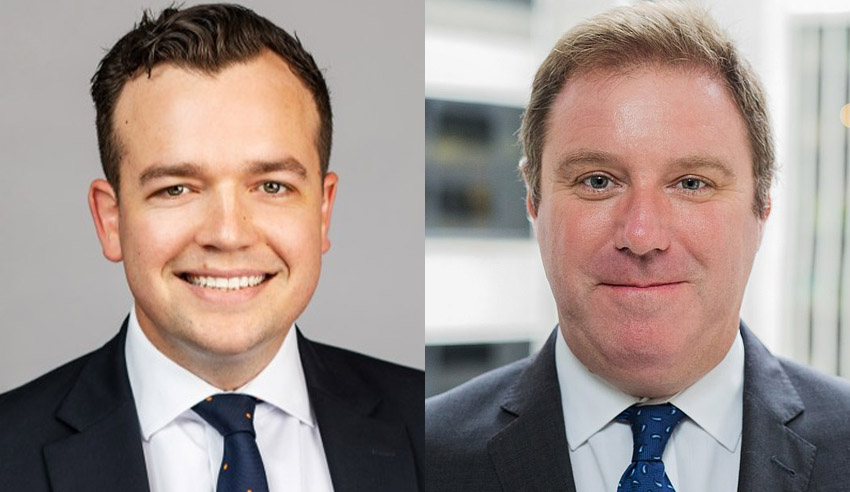 There is little doubt that the coronavirus is forcing fundamental changes to working from home arrangements for law firms, two senior lawyers say.
Flexible working arrangements, alongside remote working and work from home policies, have become increasingly mainstream in recent years, as the legal profession inches away from more traditional workplace environments.
COVID-19, however, has forced almost every law firm in Australia – with a handful of exceptions – to have all fee earners and legal staff work at home, as part of the need for social distancing to help flatten the national curve.
The pandemic, in this sense, presents new challenges for workplace health and safety that firms have likely never dealt with before. This, two senior lawyers argue, means there will be lasting changes to the ways in which firms navigate WHS considerations.
Rethinking WHS policies moving forward
According to McDonald Murholme principal Andrew Jewell, the uncertain and indefinite nature of the current restrictions is forcing firms to rethink WHS in the context of work from home.
"Apart from the physical issues relating to work stations, firms will need to consider the effect of excessive workloads given there is now no physical divide between work and home, the effect of stress now that there is no ability for a supervisor to witness effects of stress directly, and more generally the effect that no physical contact has on mental health and the monitoring of mental health," he explained.
Swaab partner Michael Byrnes supported this, saying there is "little doubt" that the COVID-19 pandemic crisis will lead to a fundamental change in the way that remote working is both perceived and implemented by employers.
"Given the extraordinary shift that many legal employers will undertake whereby all, or the vast majority, of their workforce will be performing their work from home during the crisis, the WHS policies pertaining to WFH will be given greater importance and significance than previously ascribed to them," he posited.
"They will become an integral part of the WHS policies of legal employers. It is also likely that once the dust settles on the crisis that employers will, with the luxury of time they do not presently have by reason of the rapidly unfolding situation, revisit their WHS policies and also give closer scrutiny to issues such as the home environments in which their employees are performing work and ensuring employees working remotely are not feeling isolated or excluded."
Current obligations
Firms have an "overarching" obligation right now, Mr Jewell said, to provide a safe working environment to their employees, and this obligation continues when employees work from home, he noted.
"First, firms should consider whether they need to direct all employees to work from home. Given the governmental directives to reduce contact as much as possible, and the reality that work in an office involves contact with commuters and strangers on the street as well as employees, we are likely at the point where firms need to be issuing such a direction," he outlined.
"Second, firms need to ensure work from home arrangements are safe. While at other times firms may have the opportunity to carefully manage work from home arrangements, in the current circumstances they may not be able to do so. However, firms should still be checking with employees to ensure work stations meet the appropriate ergonomic requirements and should be providing the appropriate hardware to employees.
"Further, given employees are not under direct supervision, firms should take steps to ensure employees are not working excessive hours or experiencing other health problems such as stress due to client pressures"
Given the current COVID-19 pandemic, Mr Byrnes mused, employers need to grapple with the (unfortunately) ever increasing risk of employees contracting the virus. 
"This is a workplace risk that, like any other, must be eliminated or, more realistically, minimised to the extent reasonably practicable," he said.
"This fundamental duty, coupled with an important broader societal imperative to play a part in 'flattening the curve' and minimise community infection rates, has rightly led to employers who are in a position to do so to direct staff to work from home." 
Legal employers are "relatively well placed to do this", he surmised, given the nature of the work being perform. 
"As such, working from home actually becomes a 'reasonably practicable' step that legal employers can take to discharge their duty in minimising the risk to employees (and others such as clients and suppliers) arising from COVID-19," he said.
Increased liability?
In managing the WHS risks from employees working from home, Mr Byrnes advised, it is imperative that legal employers do not adopt a "out of sight, out of mind" approach.
"They should, as far as possible, be checking in with employees to see how they are coping with the change and that they are not exhibiting signs of mental distress. This is particularly so when this shift to working from home, often implemented at short notice, is taking place against the backdrop of the deeply disturbing pandemic crisis," he said.
"In terms of physical risks, legal employees should be reminded periodically of the importance of maintaining a safe work environment at home. While it might seem somewhat Orwellian, where possible checks should be undertaken. If, for instance, during the course of a video call some physical risks in the home become apparent then the employer might, if it is in that part of the house where work is being performed, want to raise it with the employee so that it can be addressed."
This should be done sensitively, Mr Byrnes continued, and in a way that preserves privacy and dignity.
"Employees should also be directed to actively apply the checklist for safe work from home established to support the WFH part of the WHS policy," he said.
Normal workers' compensation laws should cover work from home arrangements, Mr Jewell outlined, and so employees and employers "can be comforted" that the normal protections are in place.
"[However], liability will increase with reduced supervision, so employers should do what they can to prevent issues while actively engaging with employees about these new issues," he told Lawyers Weekly.
"That being said, firms may almost need to accept there is an increased liability but be thankful that law firms can continue to operate when many businesses have shut down."
Role of team leaders
Those with managerial duties – including partners and senior lawyers – will have to ensure that junior colleagues have the "resources, support and environment" through which they can be productive and successful from home, Mr Byrnes argued.
"A partner who might be working from a well-equipped home office needs to appreciate that their junior colleagues may not have a similarly salubrious environment in which to work. In cities like Sydney and Melbourne, many junior lawyers share houses with other people (who might also be working from home) and space can be at a premium," he submitted.
"While working from home can, if successfully implemented, largely replicate working from an office, it is not always a perfect substitute and in the allocation of work and work expectations some adjustments may need to be made. Partners and senior lawyers need to understand this when managing colleagues working from home."
"A fair and proper allocation of resources so that junior colleagues are properly supported and can realistically produce the necessary work calls for an egalitarian approach, which can be antithetical to the hierarchical way some legal employers still tend to operate," Mr Byrnes said. 
Mr Jewell supported this saying, those at the top are the firm's representatives and thus need to consider WHS in all contexts.
"Accordingly, partners and senior lawyers should consider inquiring about work stations, workloads and mental health on behalf of the firm. This can include more technical queries or simply arranging a virtual Friday afternoon catch-up so employees can discuss their weeks," he commented.
Looking ahead
Working from home has often been resisted by senior members of the profession, Mr Byrnes reflected, "or, alternatively, seen as a privilege for them to enjoy exclusively having done the 'hard yards'", he noted, while any degree of flexibility for more junior staff to work from home is denied.
Now that working from home has become an imperative, he said, it will likely drive a cultural shift. 
"It will become more difficult for legal employers to resist requests to work from home (particularly where those requests are driven by carer's responsibilities) on the basis that client needs cannot be effectively serviced from home. To support their case legal employees might have the experience during this pandemic, that client needs were satisfied notwithstanding that all, or almost all, staff were working from home," he predicted.
"While it is not a constructive thought, particularly at a time of crisis, some lawyers could be excused for taking a cynical approach to directions to now work from home given that many of them would have wanted to do so previously but had been denied the opportunity due to a general resistance from senior ranks."
"When it becomes critical for the legal employers to make that shift, they then demand it from those same junior staff members. Having said that, this is a time for lawyers at all levels to pull together, be collegiate and professional, and use their best endeavours to serve their clients to the usual high standard (whether they be internal or external clients). It is to be hoped that collegiate spirit of cooperation extends well beyond the end of the pandemic crisis," Mr Byrnes concluded.