Lawyers respond to Ruby Princess criminal investigation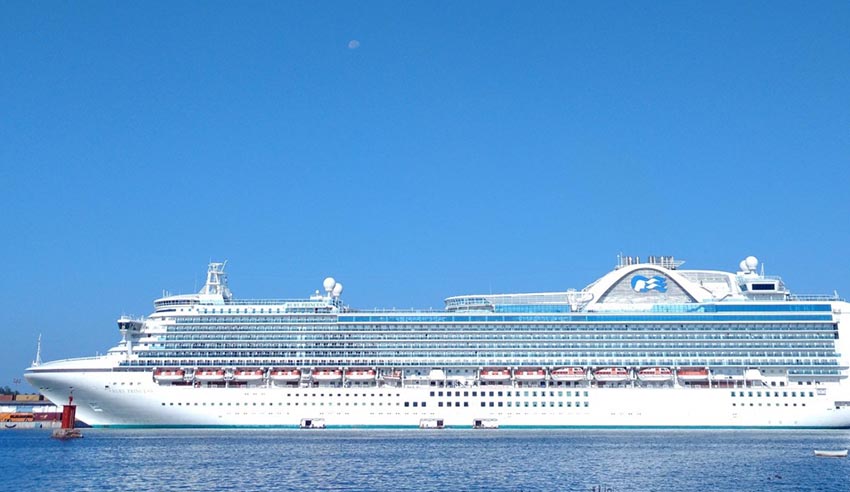 Police have launched a criminal investigation into whether the operator of the Ruby Princess downplayed potential coronavirus cases before thousands of passengers disembarked in Sydney last month. Here's the reaction from lawyers.
Eleven passengers have died from COVID-19 since the vessel docked at Circular Quay on 19 March 2020 – the latest being a 78-year-old who died in Queensland early Sunday afternoon.
NSW Police commissioner Mick Fuller said there were "many unanswered questions" about the cruise, which was operated by Carnival Australia.
"The key question that remains unanswered, and a criminal or coronial investigation will need to be conducted, was if Carnival or crew were transparent in conceptualising the true patient [and] crew health conditions relevant to COVID-19," Mr Fuller said.
Meanwhile, Attorney-General Christian Porter said on Monday that the legal fallout from the Ruby Princess scandal could be "very serious" as homicide detectives investigate how infected passengers were let off the ship.
In response to the latest development, Trudie Cameron, criminal lawyer and senior associate at Armstrong Legal says that with 340 positive cases and 11 deaths apparently linked to the Ruby Princess, an investigation is certainly necessary. 
"Whether it will result in criminal charges being laid is something that will be determined by NSW Police in the coming weeks or months," Ms Cameron said.
"In due course, the Ruby Princess will likely be at the centre of inquiries and/or commissions in relation to Australia's response to this pandemic."
According to Ms Cameron, criminal charges can be brought against not just the individuals as well as corporations. This investigation will no doubt consider not only individuals but also the prosecution of Carnival Cruises itself.
"The criminal investigation will look into whether there were breaches of state or Commonwealth biosecurity laws, breaches of the Public Health Act 2010 or the commission of any other criminal offences," she said.
Commissioner Fuller had addressed the legal fallout surrounding the criminal investigation into the debacle saying that "the only way I can get to the bottom of whether our national biosecurity laws and our state laws were broken is through a criminal investigation".
"There seems to be absolute discrepancies between the information provided by Carnival and what I would see as the benchmark for the laws that the federal government and the state government put in place in terms of protecting Australians from cruise ships when coronavirus had started," commissioner Fuller said.
Ms Cameron believes that the case will be formed around an assessment of the records kept by Carnival Cruises and their medical staff, the communications with both the NSW Port Authority as well as the relevant New Zealand authorities.
Furthermore, there is also the evidence concerning those passengers who were allowed to disembark, particularly those who were said to be exhibiting flu-like symptoms and those who tested positive to COVID-19. 
Commissioner Fuller has already not denied the possibility of criminal negligence charges being laid in relation to the case.
Class action almost certain
Meanwhile, Barbara McDonald, a professor of law at the University of Sydney, said "multiple legal avenues" existed for lawyers pursuing a legal action against Carnival Corporation on behalf of Ruby Princess passengers and their families.
"We are talking about serious physical injury or death," she said. "There's a choice of law – they'll consider contract, torts, as well as consumer law."
"There is a much stronger basis to launching a class action compared to other more recent cases I've seen."
Shine Lawyers had previously already confirmed to Lawyers Weekly that a class action was possible but as the case evolves, with the criminal probe, it now looks more than likely.
"We've been contacted by a number of passengers and we are taking several more inquiries everyday," Shine practice leader Vicky Antzoulatos said. 
"There are sufficient common issues between that group for a case to be brought as a class action."
Ms Antzoulatos said the 2,700 passengers were not monitored while on board, nor were they advised of the risk to themselves and the risk that they posed to others.
"On the previous cruise ship, about 158 people had symptoms of coronavirus and as such there was a real and substantial risk to passengers boarding the next cruise," she said. 
"The ship's operators have some really serious questions to answer."
However a maritime expert lawyer has said that Australia has to act reasonably as complex international maritime laws also come into play.
Colin Biggers & Paisley partner Stuart Hetherington said Australia was a party to at least three international conventions, which included World Health Organisation regulations made in 2005, that created clear obligations to help injured or sick passengers or crew.
He said Australia needed to act reasonably, balancing the safety of its own residents with those on board the ships.
"Part of the balance also is that Australia has a huge cruising ­industry," he said. "So many Australians travel on cruise ships, bringing huge wealth to the country, and we want to keep the industry going."
A Carnival Australia spokesman has confirmed the company would help police with their investigation.
"We have seen the Police commissioner's announcement. In addition to willingly participating in the investigation, Carnival Australia will vigorously respond to any allegations of which there must now be full disclosure and the basis for them," the spokesman said.