Stakeholder collaboration crucial for project financing in wake of COVID-19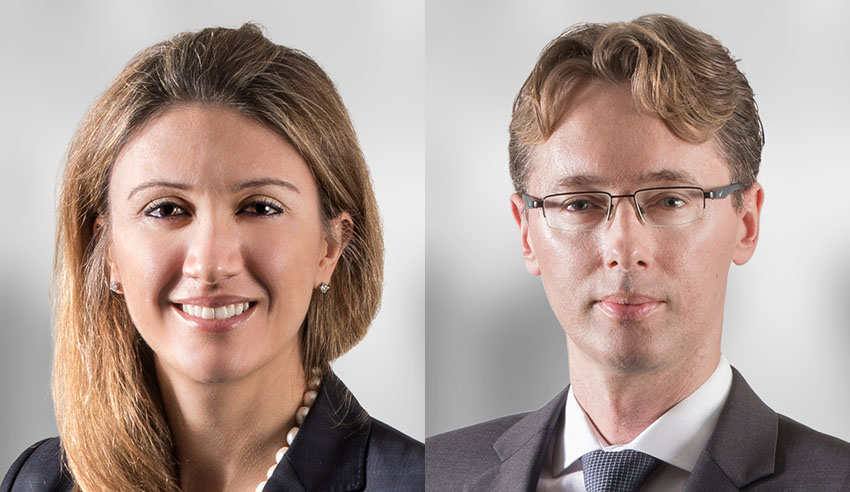 Being proactive and collaborative with all stakeholders is the surest way to deliver long-term outcomes for energy and infrastructure projects during the global pandemic.
The advent of COVID-19 has left many energy and infrastructure projects "grappling with various strategic, operational and financial scenarios", according to Clifford Chance partners Chad Bochan and Nadia Kalic.
Delays during the construction and operational phases, the pair explained, are being brought about by various factors, including staff shortages, government-imposed restrictions and delays in supply chains.
In conversation with Lawyers Weekly, Mr Bochan and Ms Kalic said that – in the face of such hurdles – a proactive and collaborative approach between all project stakeholders will help deliver better long-term outcomes for these projects.
"Working together at all levels to seek and create a collaborative framework will help minimise COVID-19's overall impact," the pair posited.
Clients in this space are counting on practitioners to "cut through the deluge of new information", Mr Bochan and Ms Kalic continued, and then assist them in answering the questions posed by the global coronavirus pandemic.
"These include: What support is available for my business? What do I need to do in order to access it? What problems could COVID-19 lockdowns create around the corner? What do I need to be thinking about now to mitigate their impacts? What can we learn from others so that we don't get left behind?" they said.
Teams must help clients, they noted, "to work with project stakeholders to identify perceivable barriers and plan frameworks which will likely lead to quick recovery".
"This requires high levels of stakeholder collaboration and engagement to build and maintain alignment. Projects with structures where alignment is not achieved often run into difficulties," they said.
The situation, Mr Bochan and Ms Kalic outlined, allows all stakeholders to act collaboratively and flexibly to ensure continued alignment.
"Proper cooperation, communication and understanding between sponsors, contractors, lenders, borrowers and government will allow a full picture of the challenges involved, and how to best structure projects to balance any competing stakeholder interests. This will enable the project to be kick-started at the earliest possible time," they advised.
"Legal teams should ensure they are close to clients and understand what they need to know and work through, rather than simply sending daily updates. Ensure the right team of experts in your clients' key markets [is] working together to produce a consistent and easy-to-understand set of insights for your clients."