Goodbye job applications, hello dream career
Seize control of your career and design the future you deserve with
Creating a corporate wellness strategy for lawyers during COVID-19
Working remotely has made it difficult for many law firms to maintain employee health and productivity.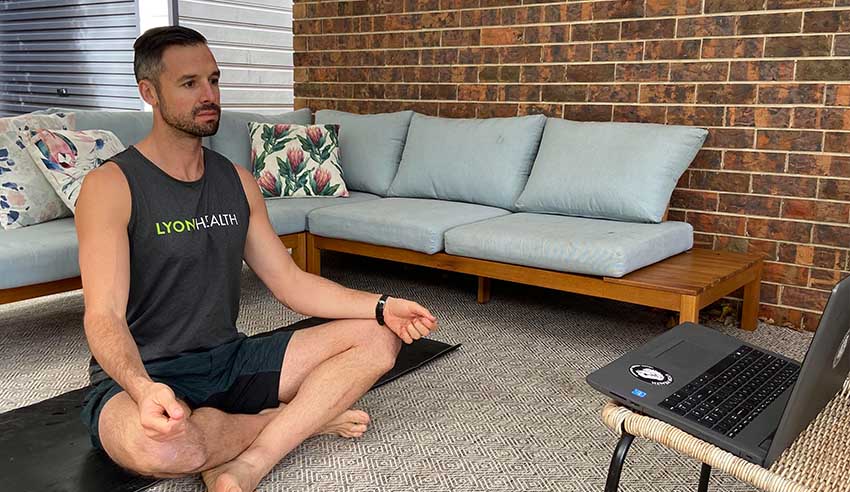 By incorporating a corporate wellness strategy, it can be incredibly beneficial in addressing these problems, with various studies have shown how it can improve employee mental health, productivity, reduce absenteeism and improve engagement.
You're out of free articles for this month
To continue reading the rest of this article, please log in.
Create free account to get unlimited news articles and more!
Lawyers Weekly spoke to Robert Lyon, who has been in the health industry for over 15 years and is the founder of Lyon Health. 
Mr Lyon said that law firms may find it useful for tips on how to ensure they can make this transition as smooth as possible, using health as a means to do so. 
As normal work resumes, the stress of the previous few months means focus on health should be a priority for all businesses – both for employees and employers. 
Mr Lyon said it is vitally important to develop and implement a corporate wellness strategy for lawyers. 
"The combination of long hours in a [fast-paced, high-pressure] environment takes its toll," Mr Lyon said.
"To avoid mental and physical health issues as well as burnout, firms need a [rock-solid] strategy to take care of how their staff look, feel and perform." 
The onset of COVID-19 hasn't changed the components – it has just changed the means of delivery, Mr Lyon said. 
VIEW ALL
"Firms are now integrating group exercise sessions through Zoom, [health] consultations and seminars are now also delivered online and staff are using technology to track and report their key health and fitness metrics." he said.
James Blake partner at Chambers Russell said a big part of their culture is geared towards assisting staff with maintaining physical and mental wellbeing. 
"However, a corporate wellness strategy is not like a firm policy or a management directive. You cannot compel people to take part," he said.
Mr Blake said that he is proud to say that his staff have largely taken the opportunity presented by Mr Lyons and run with it. 
"It has worked on two levels. First, since the activities and classes take place at the same time each day or week, it has worked well to allow people to fit in a regular exercise routine into their working week," Mr Blake said.
"Slipping out for a quick jog or gym session when time allows is very hard to maintain with any sense of consistency. Secondly, the classes and team sports are another great way of fostering a collegiate culture in the firm where everyone is working together and enjoying the process."
By implementing wellness strategies, employees can also improve productivity through corporate wellness strategies, according to Mr Lyon.
"One of my favourite axioms is to change your mental state – change your physical state," he said.
"Productivity improves through improvements in strength, physical fitness and healthy eating habits which leads to mental clarity and performance.
"An [underrated] component of this too is building effective systems-based habits around health and fitness which not only become automatic, but also lead to greater results."
Mr Lyon said the characteristics that make up the average lawyer further speak to the need to develop a suitable strategy.
"Half are usually highly self-motivated and driven when it comes to their health and fitness (which is typically a function of their personality) – these types need specific direction instead of motivation," he said.
"The other half are tired, stressed, overworked and have put themselves last with their own health. These groups need motivation, systems and habit formation to get them to work towards making positive behavioural changes."
Firms, as a result, need to create a sense of support and community as working from home and social distancing have taken hold.
"Wellness programs do a great job in driving engagement with staff and creating a network of people creating healthy habits together and striving to achieve similar goals," Mr Lyon said.
"At an individual level, understand that you are in control of your own body! Create habits that are sustainable and matter to you and your goals. Stay consistent and you will notice the difference not only in your own health status, but in your productivity, mood and outlook on life."