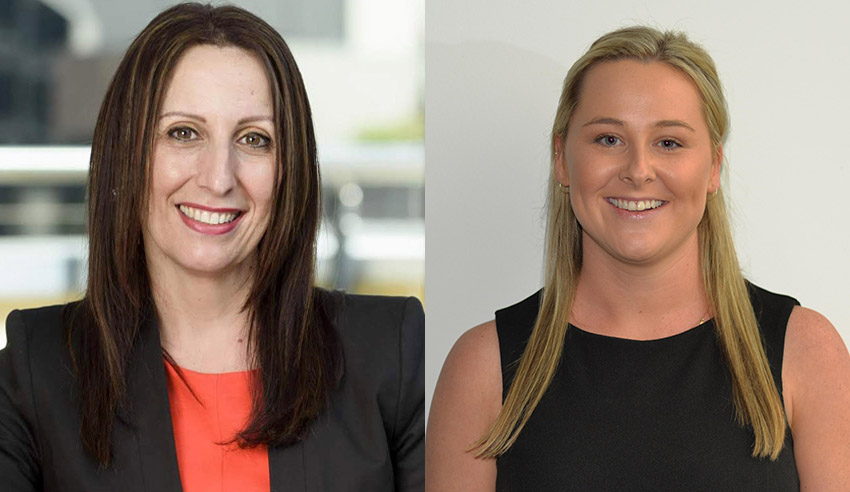 COVID-19 may very well provide the "in-home shake-up" we need with a push along assisted by policy-driven changes in their workplace, write Fay Calderone and Stevie Bladen.
COVID-19 has forced many Australian men into a crash course in balancing their careers, childcare responsibilities and housework. Since the healthcare and social assistance industry is female-dominated (approximately 79.9 per cent), many mothers will be, for the first time, working longer hours outside the home while fathers act as the primary caregivers. 
Men sharing more fully in childcare provides an opportunity for a culture shift in Australian society, where the multicultural make-up means there are still very traditional expectations of gender roles. As previously reported, men who seek flexible work to act as the primary caregiver are punished for transgressing gender norms and in turn, women are forced to sacrifice career opportunities to fulfil these roles.  
The OECD reports that the amount of time spent on unpaid care work is negatively correlated with female participation in the workforce. On this basis, we can conclude that men becoming equal partners in the home assists women to become equal workers in the labour force.  
The division of unpaid labour
According to Diversity Council Australia, women who work the same number of hours as men still complete the majority of work in the home. Most astonishingly, even where two parents have access to flexible work, we see the reinforcement of traditional gender norms – men are more likely to work overtime and extended hours while women are more likely to increase time spent on unpaid household work.
Research shows that approximately 90 per cent of Australian men and women support shared caregiving, yet decisions about how to divide this up are underpinned by gender assumptions and Australians report feeling unable to make this a reality.   
When women are viewed as quasi workers while men are providers first and caregivers second, it plays out accordingly in the household. So long as these norms continue, flexible work cannot by itself disband inequitable division of labour in the household.  
The 'office housework' 
Another interesting phenomenon is that women are 48 per cent more likely than men to volunteer for "non-promotable tasks" in the workplace. These include washing the dishes after lunch, collecting money for a colleague having a baby, or serving on a low ranking committee. Interestingly, men volunteer to do these things at the same rate as women when in a group with other men, but volunteer less when women are available. This indicates an implicit expectation that these "soft" office tasks are the domain of women.  
Associate Professor of organisational studies at the University of Melbourne Susan Ainsworth says women also often take on "unseen emotional work" in the labour market. Women are expected to fill these roles, yet they are not rewarded for doing so.  
When women spend time doing more than their fair share of these tasks, they have less time to focus on promotable tasks. Sound familiar? What we see is almost a mirror image of the inequitable unpaid labour that is done at home, occurring in the workplace.  
How can we change the norm? 
Seemingly private decisions about the division of household labour are made in a very public context. The starting point is our 1950's-style parental leave scheme.  Prescriptive legislative definitions which require parents to decide who will be the primary versus secondary carer are unhelpful and detrimental to the solution.  Until the federal government introduces a shared parental leave scheme which provides equal access to leave for both mothers and fathers, it will be difficult to mainstream paternal leave and make equitable housework the norm. 
Pending such change, employers can take immediate action by providing gender-neutral parental leave policies that promote shared caregiving. In particular, by implementing policies which encourage and facilitate fathers to take on caregiving roles.  
By doing so, employers will harness all the benefits of equitable flexible work and importantly, retain women in the workforce, as previously reported. In addition, they will encourage changes in the home – opportunities and behaviours are determined by the institutions, formal and informal laws and social practices that surround us. 
Start of a seismic shift
We cannot expect that a simple increase in flexible work is the only ingredient needed to remedy gender inequality in the workplace. To achieve the best outcomes from flexible work, individuals must do their part to challenge the gendered assumptions we still experience in the home. It is within these private contexts that choices about paid and unpaid work occur and have cumulative and long-term consequences for gender norms within our workplaces and society. 
The widespread remote working arrangements that enabled employers to maintain business continuity experience during the COVID-19 pandemic may very well be the start of the seismic shift we need. 
Fay Calderone is a partner and Stevie Bladen is a graduate at Hall & Wilcox.