Victoria reviews sexual harassment in firms and courts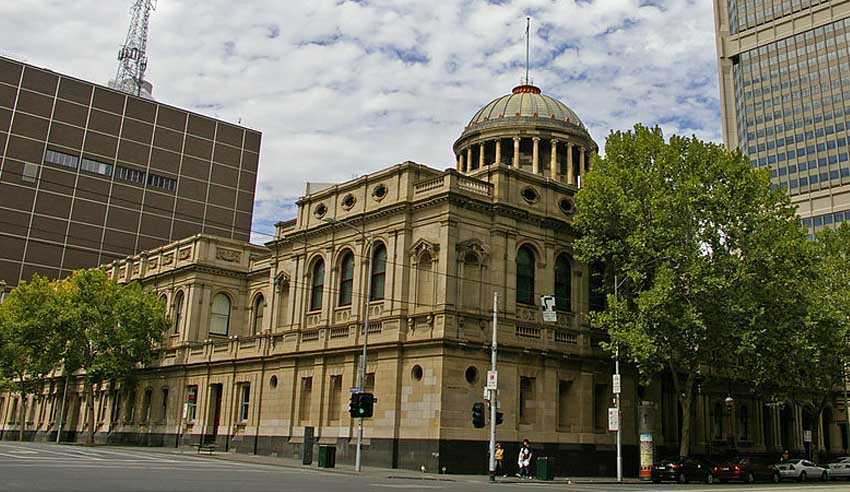 Victorian firms and courts will undergo a review into practices to prevent and address sexual harassment across the profession.
The review, initiated by Chief Justice Anne Ferguson, will seek to identify ways to build a culture that is comfortable calling out sexual harassment and to do so without fear of repercussions. Former commissioner of the Victorian Equal Opportunity and Human Rights Commission, Dr Helen Szoke AO, will lead the review.
The examination will consider measures to prevent sexual harassment, to improve all reporting processes and support for those who experience sexual harassment, to raise awareness and to ensure accountability in all legal workplaces.
Victorian Attorney-General Jill Hennessy said that a workplace that is not free from the threats of sexual harassment is an unsafe workplace, adding: "The reviews will identify the changes the justice and legal sectors need to make to improve workplace culture."
"I want to thank the women who have bravely stood up and shared their stories as well as acknowledge the commitment from our [h]eads of [j]urisdiction to ensuring that their workplaces are safe, healthy and respectful," Ms Hennessy added.
The review will be undertaken with close consultation with the Judicial Commission of Victoria to ensure the state's judiciary maintains high standards of integrity. Legal Aid, Victorian Bar, Prosecutions and the Law Institute of Victoria will also be responsible for building a culture across the system that does not hide sexual harassment.
The Law Institute of Victoria and Victorian Bar has welcomed the review. President of Victorian Bar Wendy Harris QC and LIV president Sam Pandya have expressed their support and confidence in the government in a joint statement.
"It is very clear from evidence across the legal profession that we need to take steps to strengthen the culture and change practices within the profession so that sexual harassment is called out and that all organisations and institutions have robust measures in place to prevent harassment and support those who are victims of, or witnesses to sexual harassment, to speak out," Ms Harris said.
Mr Pandya said the legal profession is united and ready to prevent and to call out all instances of sexual harassment: "Everyone has a right to feel safe at work, from the most junior lawyer or legal professional or client, to our most senior practitioners.
"We commit to working with the profession to support efforts to stamp out sexual harassment and provide training to encourage cultural change, proactive engagement with the issue and effective complaints handling," Mr Pandya said.
"Victoria's courts and tribunals are united in our commitment to building a culture of respect across our workplaces," CJ Ferguson said. "Improper and unethical conduct will not be tolerated under any circumstances and we look forward to the review."
Separately, the government will also conduct a review into the policies and practices of law firms that provide services to the government. This includes working with partners to review training on sexual harassment for all barristers and solicitors and to seek all internal audits and assurance on their process around sexual harassment.
"Every member of our profession has an active role to play in creating and sustaining workplaces and cultures that are respectful, inclusive and do not tolerate sexual harassment," Mr Pandya said.
Voting is now open for The Lawyers Weekly Award, to be presented to one individual for making substantial, consequential achievements in advancing the Australian legal profession since 2000.
Finalists for this prestigious award have been confirmed as those listed below. To vote for your preferred winner, click here. https://www.lawyersweekly.com.au/biglaw/28834-vote-now-for-the-foremost-lawyer-of-the-21st-century
Julian Burnside AO QC (barrister)
Bernard Collaery (barrister, former Attorney-General of the ACT)
Kate Eastman SC (barrister and co-founder, Australian Lawyers for Human Rights)
The Honourable Robert French AC (former chief justice, High Court of Australia)
Sue Kench (global chief executive, King & Wood Mallesons)
The Honourable Chief Justice Susan Kiefel AC (chief justice, High Court of Australia)
The Honourable Michael Kirby AC CMG (former justice, High Court of Australia)
Jane Needham SC (barrister and former president, NSW Bar Association)
Geoffrey Robertson AO QC (barrister)
Professor Gillian Triggs (assistant secretary-general, United Nations and former president, Australian Human Rights Commission)