Managing WHS requirements in the 'new normal'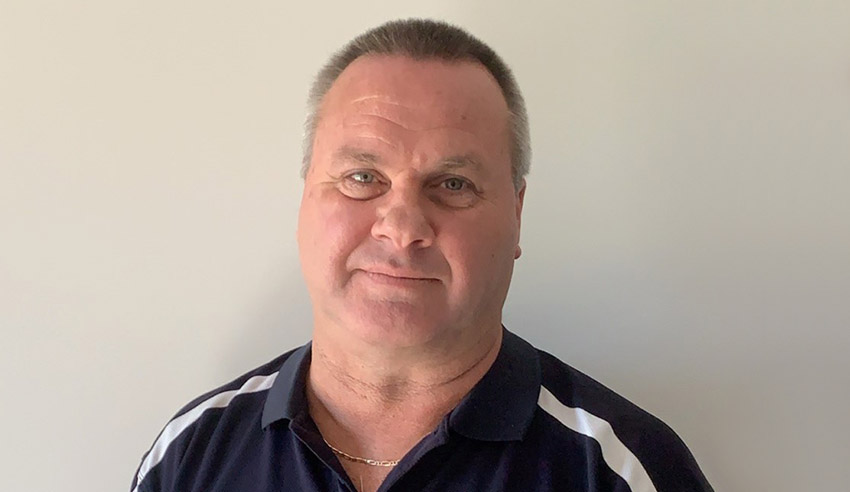 Protecting the holistic health of employees will help ensure the continued success of business operations, as the Australian legal sector moves forward into the unknown, writes Steve Fletcher.
Australian employees and employers are battling to cope with the ever-changing commercial landscape presented by COVID-19. The pandemic is a shapeshifter, constantly producing new challenges and obstacles for companies to navigate through. To protect the health, safety and wellbeing of employees, clients and other stakeholders, employers must ensure they don't overlook these key aspects in the scramble to get other business components up to speed.
Whilst various controls and rules including social distancing, personal hygiene and office cleaning practices are effective in minimising the virus' spread, these measures are the tip of the iceberg when it comes to what companies should be doing, to keep their employees safe.
COVID is changing the way businesses operate; with companies exploring flexible work arrangements as well as working from home. That may include things like flexible work hours or spending more time working from home, instead of the more traditional 9-5/Monday to Friday working week.
Working from home presents unique challenges most companies had not considered prior to the pandemic. Moving into a time where working from home has become standard practice for many Australian employees, new considerations must be taken into account for companies to remain compliant with relevant WHS/OHS legislation and obligations. Rather than being limited to the office space, these considerations must now extend to the employee's home and personal surroundings.
While some employers may not feel entirely comfortable in asking their employees questions relating to their home, personal surroundings or circumstances, they are nonetheless obligated to identify, assess and control potential hazards and risks within the employee's home. The simplest way to achieve this without feeling intrusive is to implement a simple "working from home" inspection checklist. This list will differ greatly from any used at the regular workplace, as there are aspects like staircases, trip/fall hazards, children and pets, that are generally not usually present, but all aspects need to be considered and controlled within reason.
It is important to remember that, if an employee were to suffer an injury while working from home, the company would still be required to manage this event as a work-related injury. This includes both lodging a worker's compensation claim, providing suitable duties, and supporting the worker – both emotionally and financially – during their rehabilitation period.
While physical hazards and risks are generally easier to recognise and thereafter maintain, psychological factors can prove much more difficult to identify, assess and control.
Issues around mental health are becoming more prevalent in the workplace due to various factors faced in the workplace such as anxiety, stress and fatigue. Now, with employees experiencing increased feelings of isolation, uncertainty and being disconnected from their co-workers, COVID-19 has increased the risk and severity of these issues, which employers need to assist in combating.
COVID-19 has had a range of emotional effects on the entire community. In the early stages, there was a cautious complacency about the situation, which escalated into a genuine feeling of fear or anxiety, and anger as the numbers started to grow. 
If an employee is experiencing anxiety, depression, or developing feelings of being totally isolated, the employer must take action and reasonable steps to address the situation. The first step is to have an open discussion with the employee, encouraging them to express how they feel. Seeking guidance from their employer may, in some cases, be enough to resolve the situation.
If the situation has not been fully resolved following this discussion, then a more formal approach may be needed, like contacting an employee assistance program (EAP) if available, or an external counsellor.
It is important to keep in mind that this pandemic is impacting everyone differently. Everyone is doing their best to navigate through this unprecedented territory. Helping employees remain engaged with their employer and colleagues is important and can be achieved through: video meetings, weekly one-on-one phone calls or other online activities to motivate and support employees during the current challenges we all face.
There has been a concerning trend in society of individuals looking to blame others for the current situation, including governments, healthcare workers, local communities, employers, groups, and individuals. Employers need to be aware of this, and take action to ensure their workers feel supported and emotionally reassured should they become targets of such abuse.
Protecting an employee's physical and mental health, safety and wellbeing is an important process that all employers need to factor into their risk mitigation strategies. Doing so will help ensure the continued success of business operations as the Australian legal sector moves forward into the unknown.
Steve Fletcher is the national WHSQ manager for Drake International.