Winners revealed for 2020 Australian Law Awards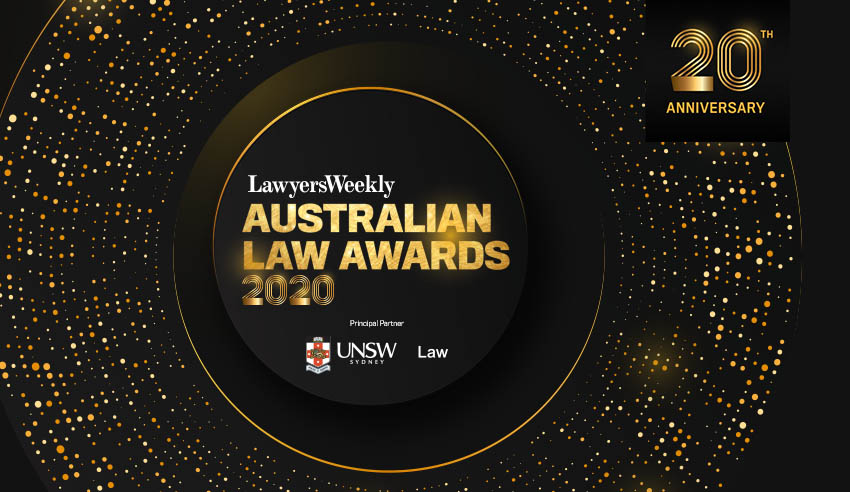 Lawyers Weekly, in partnership with UNSW Law, is proud to announce the winners of this year's Australian Law Awards.
This year's Australia Law Awards was held as a virtual event, broadcast from Sydney's Four Seasons, on Friday, 7 August. 
The event, which marked its 20th year this year, celebrates the achievements of legal professionals across Australia – from private practice and in-house counsel, to those at the bar, academics and students.
Over 30 winners were named at the 2020 Australian Law Awards, with recipients Zooming in over the broadcast platform to share a short speech on their success.
"The unprecedented circumstances that we've found ourselves in over the past few months have been challenging without a doubt. The business of law has been forced to adapt, guiding clients through a new normal while undergoing changes to the way in which you operate on a [day-to-day] basis," said editor Emma Ryan in her opening speech.
"I know myself and the team at Lawyers Weekly have been thoroughly impressed with the efforts that have been made. [Everyday] we get to hear stories of those in every other segment that make up this important profession overcoming the headwinds and rising to the occasion – and that makes hosting an event like this that much more important to us."
Lawyers Weekly would like to congratulate all of the finalists and winners of this year's event.
To see who made the cut, click here.