How far ahead should BigLaw firms be looking right now?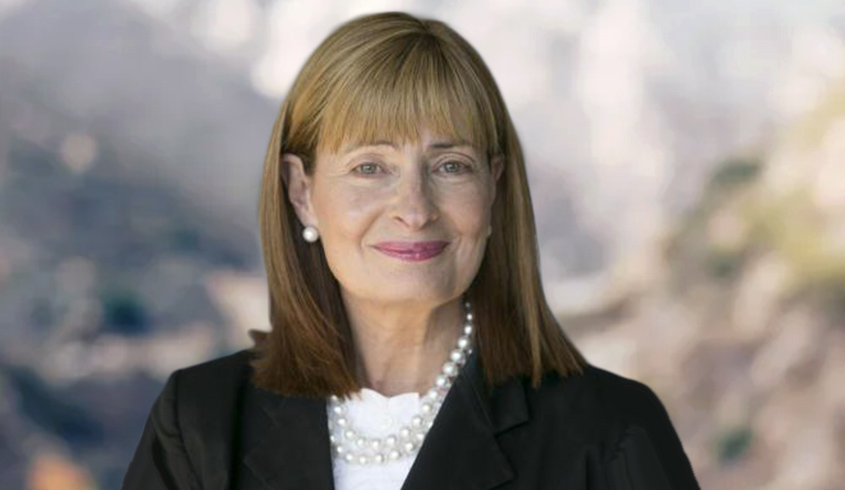 When it comes to decisions about finances, logistics and practice areas during COVID-19, BigLaw firms must strike a balance between immediate and long-term thinking, says Sue Kench.
Speaking recently on The Lawyers Weekly Show, King & Wood Mallesons global chief executive Ms Kench – who last week won The Lawyers Weekly Award at the 20th Anniversary of the Australian Law Awards – said that, while immediate concerns must be dealt with, when it comes to extrapolating the best pathways forward in the wake of the global coronavirus pandemic, a longer-term outlook is the priority.
"I think most of the large firms will have their longer-term strategies in play, but at the same time, you have to deal with the current and the day-to-day, so you're toggling between the two. Certainly, what we found is that, by setting out very clear principles and then always checking in against those principles as we make decisions [for the longer term] guides us and it grounds us in them as well," she said.
For firms like KWM, Ms Kench explained, it is critical to take advantage of what is happening day-to-day, manage all that is flying in the firm's direction, and then incorporate that into longer-term planning for the future.
"That means that, as you deal with the day-to-day, you must also step back from time to time, pause and have a look at what's going on. You're toggling all the time from the short-term to the long-term and making sure that it's all coming together," she explained.
It is incumbent upon such firms to have a breadth of professionals working in sync on this, she mused: "It's a bit like a scrum. You reform up over time. No one person has got the ball – you're constantly passing it around."
At this particular juncture of the pandemic, BigLaw firms are, largely, well placed to focus their attention primarily on the long-term, Ms Kench reflected, given how they have been able to survive the economic downturn.
"In the first instance, [it was about] making sure of cash flow and liquidity, and if worse came to worst, ensuring that we could hold through it. But I do think the BigLaw firms have been incredibly lucky. They were set up very well in the first half of that financial year, and indeed the first quarter. The big question for the big firms, in a new financial year, is: in this first quarter, this first-half show, how do we respond?" Ms Kench posited.
"In many respects, the challenge is before us." 
One of the myriad benefits for such big players in the legal profession, she noted, is the fact that such firms are "very diversified".
"They offer a full service and that, in itself, creates a bit of a hedge," she said, relative to smaller firms which may rely almost entirely on particular practice areas," she said.
"Business comes in cycles, practice teams come in cycles. The magic, of course, is if you can get every practice team humming to a full extent all of the time, but that's a very rare thing, and it would be very naive to say that that is always possible."
These cycles, she outlined, are constantly evolving. In the early days of COVID-19, the firm's workplace team was firing on all cylinders, and subsequently, the restructuring and insolvency, banking and finance, capital markets and M&A teams have seen huge volumes of work. Elsewhere, litigation saw some "pullback" based on the whims of ongoing royal commissions, but that practice area is "back up full board as well" at present, she said.
When asked if firms at the big end of town would ultimately have to look at restructuring to prioritise certain practice areas in the post-pandemic landscape, either as a hedge against future downturns or to drive new business in an evolving marketplace, Ms Kench said it is "too early to say".
This is because, she advised, "we haven't yet seen how things settle and what the new normal looks like".
"I think everyone's still saying, is it a B, is it a U, is it a W. I mean, every new day presents another letter in the alphabet. I heard someone describe it as a mirror image of the square root sign. We just don't know. And, part of it is, at the same time, as we're toggling from the long-term to the short-term, we're also keeping an eye out to see what will emerge she submitted.
"I don't think we've seen what will emerge yet, and so from my perspective, it's too soon to say, how do you re-weight the firm. That's an ongoing process in any business."
Right now, BigLaw firms have to appreciate that such considerations are cyclical. Thankfully, from Ms Kench's perspective, she has seen her own firm "perform pretty well in this process".
"As the new normal emerges, you [have to] keep an eye out and you see what you need to do, and see how are our clients responding? What are their needs? How can we assist in that? What are their new strategies? Where do they need to go? How can we help?" she said.
"It's staying ahead of that wave, but it's constantly looking out and seeing what signs are emerging and how client behaviours may change."
To listen to the full conversation with Sue Kench, click below: