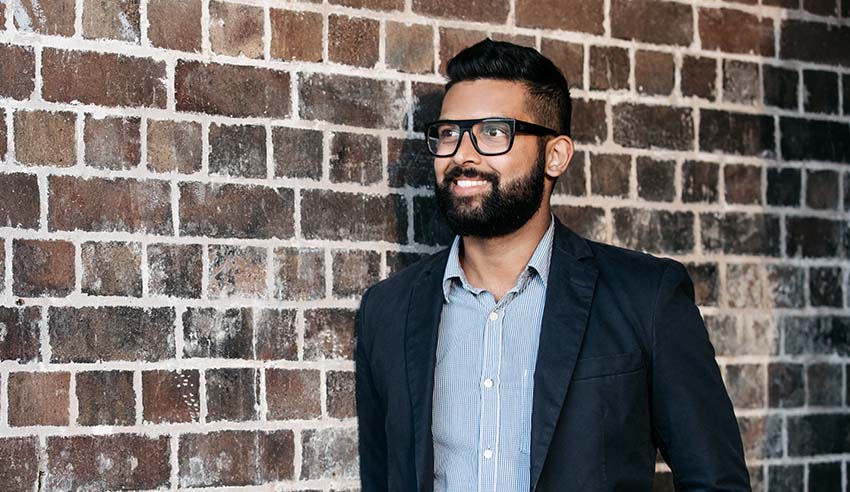 Perhaps more so than at any point in this century, assuming responsibility for one's mental health is critical for lawyers of all stripes. This, writes Jerome Doraisamy, presents personal and vocational opportunities.
Both by virtue of my innate personality, and having studied and practiced law, I entered the age of coronavirus concerned, to the point of being fearful, for lawyers' capacity to emotionally and psychologically cope with this most extraordinary event in our lifetime.
Lawyers are – as studies consistently show – prone to pessimism. A 2008 study from the Yale Journal of Health Policy, Law and Ethics found that law is the only profession in which pessimists outperform optimists (a stat I'm fond of reminding firms and universities about). Taken together with the overnight up-ending of traditional workplace norms, fluctuations in workload for practice groups, pay cuts and salary freezes, furloughs and redundancies, broader economic downturn and, of course, widespread worries for global health and safety, I felt my concerns for lawyers' wellness were justified.
It was therefore a welcome relief to peruse the findings of the COVID-19 Business Confidence Survey, conducted by Lawyers Weekly's sister brand MyBusiness in conjunction with Momentum Intelligence, in which 65 per cent of almost 1,200 legal professionals surveyed rated their mental health as positive in the early months of the pandemic, and by the middle of the year, this figure had increased to 70 per cent.
The reasons for such relatively promising levels of wellness will vary from lawyer to lawyer, but prominent among any explanations is the autonomy and flexibility that have come from working remotely, and the understanding that – in a post-pandemic marketplace – practitioners can and will have greater freedom to sporadically work from home when they so choose.
Almost all large firms Lawyers Weekly has spoken with indicate that an overwhelming majority of staff are keen to split their time between home and the office. Presuming such workplace arrangements come to pass in the "new normal" – and there is no reason to expect that firms will not abide by staff desires on this front – the scope for individual lawyers to write their own ticket with health and wellbeing increases exponentially.
Constructing a working week in which one not only has more choice over where they work, but how and when they work, means practitioners can operate in ways that make the most sense for them. This is a fantastic opportunity for lawyers across the board.
In addition to changes to our physical working environment, the looming "new normal" can and should mean more self-determination over working hours. To the extent it doesn't conflict with court appearances, client or team meetings during business hours, and with technological platforms and products to become inextricable features of our day-to-day, lawyers should be able to start their days at lunchtime and work into the night, or get up before the sun rises and log off early enough to pick up the kids from school, if that is what works for them.
Going even further, so long as the work gets done within a 24-hour period, why can't a lawyer break up their allotted hours into smaller chunks rather than a straight eight-hour block with 60 minutes for lunch? To the extent that the NBN will allow it, why shouldn't lawyers be able to conduct conference calls from the beach, during a hike or while cooking dinner?
For years, I have advocated that legal professionals take greater ownership of their wellness journey, as there is only so much one's employer can do to help manage your mental health. What works for one person will not necessarily work for another, and thus a lunchtime yoga class in the office won't benefit everyone in the team. As a result, individual lawyers must deduce how they can glean the most holistic benefit for themselves so as to thrive when they do get up to work the following day.
This obligation to one's self, when put in the context of increased autonomy over the daily schedule, is less a burden and more a chance to thrive however one sees fit. If client needs are met and exceeded, if the courts remain revered and professional standards are adhered to, it shouldn't matter one iota if the managing partner practices in track pants and a hoodie from the couch if they so wish (something many have been doing throughout 2020 anyway).
Put more simply: figure out what you need, ask for it, and implement it.
None of this detracts, of course, from the fundamental role that legal employers must play in catering to idiosyncratic and institutional staff needs.
The duty incumbent upon firms and organisations has merely shifted further away from in-person care and, if anything, their burden is great for reason of practical and logistical distance. Thankfully, employers and especially team leaders appear cognisant of the changing nature of such duties, and are taking active steps to shore up their workplace, health and safety measures.
Ensuring team members have adequate social interaction with each other, for example, is one area where employers will have to focus attention, given that more than half of legal professionals are currently feeling less connected to colleagues than they were pre-pandemic. According to Hamilton Locke lawyer Amelia Schubach, leveraging technological platforms will be essential in fostering meaningful and honest engagement among legal teams in the "new normal".
But in an age where many, if not most, pre-pandemic workplace conditions are evolving or being discarded altogether, lawyers themselves must also move with the times and shoulder a new-age burden of self-care. And while Australia is, on the whole, nowhere near being out of the woods with COVID-19, the options for personalised self-care should be plentiful once things open up again.
This should not be seen as a scary prospect. It is an opportunity to define what best practice means for you and how best you can thrive, personally and professionally. Grab it with both hands.