Law school partners with national firm, welcomes 'practitioner-in-residence'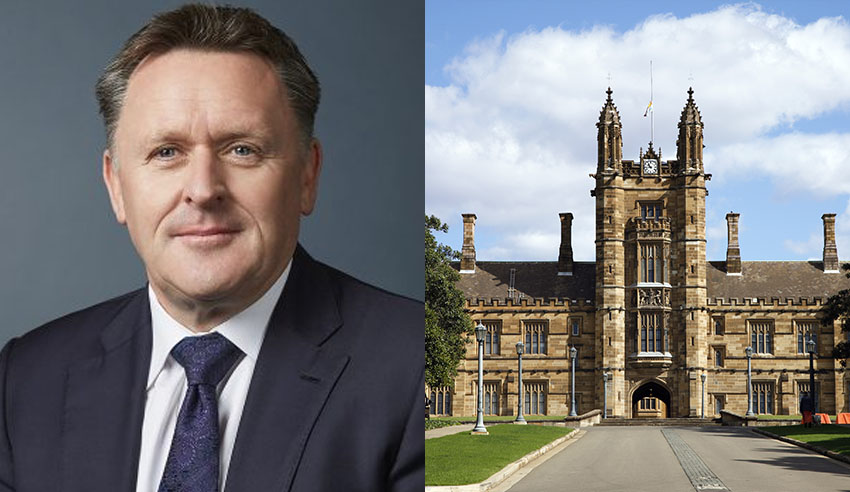 As part of the yearlong partnership between a Sydney law school and a national firm, a prominent litigation specialist has been offered a new, adjunct role.
For the equivalent of one day a week, Corrs Chambers Westgarth partner and litigation specialist James Whittaker will bridge the academic-practice gap with the "practitioner-in-residence", adjunct role with the University of Sydney (USYD) Law School.
As part of this new role, Mr Whitaker will work alongside the Sydney Law School dean to assist students with research projects, teaching, mentoring and a seminar series.
Mr Whitaker said he was delighted to be working alongside the law school as its first practitioner-in-residence where he will be able to make the greatest impact on the new lawyers: "[They] are vitally important to our firm and the future of the legal profession."
Sydney Law School dean Professor Simon Bronitt said the school's latest strategy will intensify the focus on external focus with a hope that the new practitioner-in-residence venture will one day lead to other short-term adjunct professor roles, including a judge-in-residence program, complementing its long-term visiting Japanese judges program.
In addition to his mentoring and teaching duties, Mr Whittaker will assist students with extracurricular initiatives, such as judging student competitions, collaborating with the assessments and curriculum development, and helping build its existing Indigenous program by bringing his experience working with Indigenous communities to the role.
The semester-long role formed a part of a broader, yearlong partnership between the law school and Corrs Chambers Westgarth. The partnership will comprise of several panel events in which Corrs lawyers will share their experiences of achieving success at the law firm and beyond. It will comprise of former lawyers who have gone on to fill other areas, such as judge, president of law societies or campaigners.
The partnership will also encompass a mentoring program led by Sydney Law School academics for junior Corrs lawyers interested in research. Academics will assist junior lawyers to develop research papers and help them expand their professional skills.