The Waiting Place (and life in the New World Order)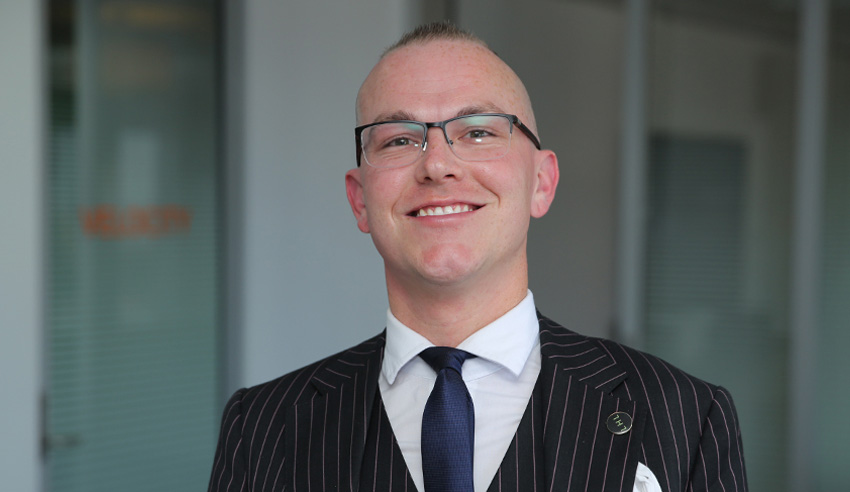 Human beings naturally live their life in the fantasy of tomorrow or someday. Smart people, that are so perceptive in every other realm, spending their lives in lockdown and WFH, just waiting, writes Cullen Haynes.
Pandemic life has been one of much flux and change. The new dynamic of working from home has seen increased productivity and morale for firms as a function of a decreased commute, increased screen time and more quality family time; albeit blended. More interesting though, is the state of non-change or comfort this WFH environment has fostered and along with a skewed sense of what will make us happy.
Despite our best intentions to rise early, read, sweat more and be present with our families, we find ourselves sleeping in longer, wearing our activewear, trackies and pyjamas in our home office and the blurred lines between work and home life have made it very difficult for many professionals to switch off in the evening. I myself am writing this at 10:52pm at night, after logging off from my emails only 10 minutes ago.
Then there's your morning Zoom, you know, the one where you don't put the camera on. Why would you, five of your 10 colleagues have done the same. We wouldn't ever call this out though, as that would be an admission that something is wrong. And of course, there's nothing wrong per se, because you're no doubt working longer and harder than ever before, we've just fallen into a place reminiscent of that from one of my favourite childhood authors, The Waiting Place, where goals have either been postponed or our happiness is tied up in a lofty future state.
Not many people know this, but Dr Seuss the author, actually went by the name Theodor Geisel in his more "serious" life. "Seuss" was used as his alias (middle name) as he wanted to be seen as professional when he would come out from under the veil and write his big serious hit novel. Although this novel never saw the light of day, Dr Seuss went on to become one of the most gifted and acclaimed authors in literary history. Not only have his books had significant influence on children everywhere, but adults too...adults who have forgotten to see the world through the simple and "in-the-moment" eyes of their inner child.
With such a long-lasting legacy which has stood the test of time, it is hard to believe Mr Geisel may have been dissatisfied. You see, he was always waiting it would seem. For the acclaim of the serious writer, which he would forever strive for, yet never arrive.
It's no secret to my family, friends and clients that I'm a bit of a book fiend and many of you have no doubt read or heard about Dr Seuss' final book, Oh, The Places You'll Go! It's touted at many corporate and self-help events. It's a fable which tracks one's own journey through the constant ebbing and flowing of life. It is my personal favourite of his, and when I re-read it recently, there is a place that really struck me hard, and called for some deep introspection. A place we all know too well right now, The Waiting Place, "for people just waiting":
"You can get so confused
that you'll start in to race
down long wiggled roads at a break-necking pace
and grind on for miles cross weirdish wild space,
headed, I fear, toward a most useless place.
The Waiting Place..."
"...for people just waiting.
Waiting for a train to go
or a bus to come, or a plane to go
or the mail to come, or the rain to go
or the phone to ring, or the snow to snow
or the waiting around for a Yes or No
or waiting for their hair to grow.
Everyone is just waiting."
"Waiting for the fish to bite
or waiting for the wind to fly a kite
or waiting around for Friday night
or waiting, perhaps, for their Uncle Jake
or a pot to boil, or a Better Break
or a string of pearls, or a pair of pants
or a wig with curls, or Another Chance.
Everyone is just waiting."
"NO!
That's not for you!"
"Somehow you'll escape
all that waiting and staying
You'll find the bright places
where Boom Bands are playing." 
As I've written on LinkedIn many times before, human beings naturally live their life in the fantasy of tomorrow or someday. Smart people, that are so perceptive in every other realm, spending their lives in lockdown and WFH, just waiting. Even the most motivated among us, fall victim to holding our hopes, goals and dreams in The Waiting Place.
This vast amount of time by oneself and the onset of boredom that can set in have also meant we have more time to rationalise what will make us happier i.e. I'll be happy once I get married or have kids, I'll be content when I buy my next house...no wait, I'll be truly set once I land that big promotion or pay rise (if they ever unfreeze my income), I'll be happy once they open the borders etc.
Although it is great to aspire and have goals during this time, setting an external metric or checkbox and thus waiting for happiness is a house of cards ready to fall.
Mr Geisel's theme of The Waiting Place is one of inaction; so even though we're actively setting goals and chasing happiness, we're still "Waiting for the phone to ring...waiting around for a Yes or a No...or, Another Chance." Always waiting.
The great irony is, by the time you eventually get what you think you wanted, you would have no doubt upgraded your pursuit of happiness to waiting someday for something bigger and better. I myself, as a confessed self-enrichment and goal junkie have been burnt by this mindset many times.
Someday leads to the town of nowhere. Do yourself a favour, be happy now, don't wait "That's not for you"...just do. And please, turn your Zoom camera on tomorrow ;)
Cullen Haynes is a director at Legal Home Loans.