Victoria Police apology sensationally backfires in new inquiry submissions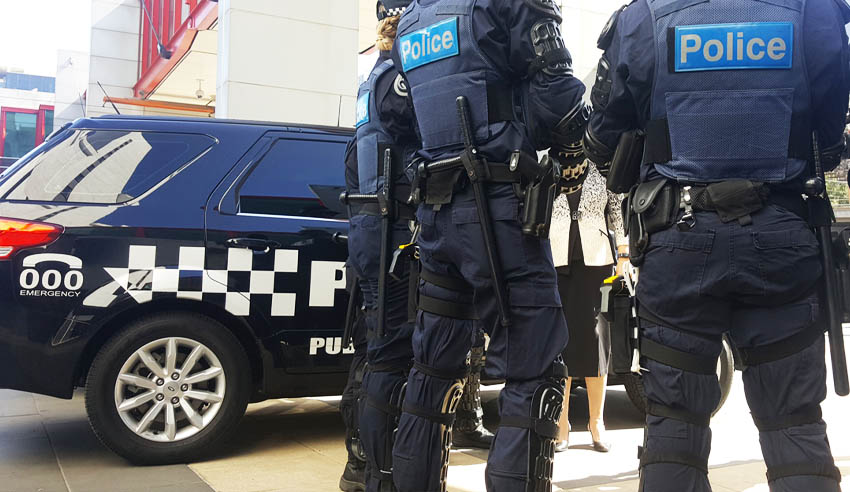 The Lawyer X inquiry's counsel assisting have accused Victoria Police of trying to avoid individual blame in its most recent apology. The sensational criticisms come as lawyers for the commission continue to poke holes in the allegations levelled against them.
In response to the 2,000-word submission that detailed events around criminal barrister Nicola Gobbo's human informant role with police, Victoria Police confirmed that it would take full responsibility and offered its apology. In new submissions published this week, counsel assisting have exposed this apology as one "undermining institutional remorse". 
Notwithstanding Victoria Police's offered willingness to accept all primary responsibility for failings relating to Ms Gobbo, counsel assisting said it is unwilling to accept that the individual offices are deserving of blame, "as though systematic, organisational failures by Victoria Police can somehow arise in a vacuum" to omit particular members. 
Counsel assisting Chris Winneke QC, Andrew Woods and Megan Tittensor from the Royal Commission into Management of Police Informants (RCMPI) clarified – again – that the conduct during the relevant periods defined a breach of the Police Regulation Act 1958, including "negligent or careless" conduct and diminishing the public confidence in it. 
"For Victoria Police to fail to accept that any individual bears such responsibility reflects an attempt to shield the actors from bearing responsibility for their actions. That doesn't reflect a culture of responsible or accountable leadership. It undermines the professed institutional remorse," the three counsel assisting lawyers claimed in new submissions.
The counsel assisting also made sure to note that Victoria Police offered its apology to the courts and the community but not to the individuals who were prosecuted and then later imprisoned in connection with their misuse of Ms Gobbo as a human source. 
Lawyers for Ms Gobbo have also accused Victoria Police of using its apology to deflect blame onto either her or the Source Development Unit (SDU). Her lawyers – Peter Collinson QC and Rishi Nathwani – said that however articulate and subtle the apology may appear, "it seriously undermined veracity of the unreserved apology".
'Such basic failure cannot be answered by finger-pointing', lawyers criticise
Victoria Police claimed that a number of factors strengthened its proposition that former and current members did not intend to act with impropriety, including that detailed and extensive notes and recordings were kept, decisions were taken with knowledge of Ms Gobbo's situation and many people who knew of her role did not have concerns.
Victoria Police also claimed that members were not trained to process that Ms Gobbo's role may have breached legal obligations and so never contemplated whether her use would act contrary to professional duties. The force made several other claims, among them include a proposition that senior officers were not aware of the legal breaches. 
Counsel assisting rejected this: "The evidence examined by this commission revealed that some police officers in fact had concerns about the propriety of what was occurring but did not apparently question it. The failure to raise these questions might reflect their reluctance to question superiors, particularly those superiors with prominence."
Reasons aside, counsel assisting said that the issues with using a criminal barrister as an informant were known by even relatively junior officers and, if it was apparent to the junior members of the force, "it is hard to explain why more senior officers did not then appreciate likewise and to ensure that it was the subject of legal advice" going forward.
"The confidence of those down the line, who did not raise the issue of Ms Gobbo's use as a human source because they knew command had considered the matter, will serve to highlight the failure of command to address what were obvious issues and has raised the question as to why the obvious remedy of legal advice was not taken," they wrote. 
Victoria Police submitted that the failure to obtain legal advice was not a consequence, or failing, to recognise that a "wide conflict" of interest existed but the deliberate choice to protect Ms Gobbo's anonymity. This decision is a major concern of the commission. 
"It's the submission of counsel assisting that such basic failure cannot be answered by finger-pointing or claims of lack of understanding about roles or the ability to get advice, particularly by those senior members in the crime department and the SDU," they said.
In another of its complaints, Victoria Police alleged that counsel assisting had reviewed the details with a "preconceived" narrative. Counsel assisting dismissed this as ironic. 
"Victoria Police, in determining that the members could share the same representation in the commission, effectively determined that regardless of the evidence revealed with the commission, there would not be conflict between organisational interests of Victoria Police and those members, or indeed conflicts between those members themselves," they said.