The pandemic has not stopped lawyers from having fun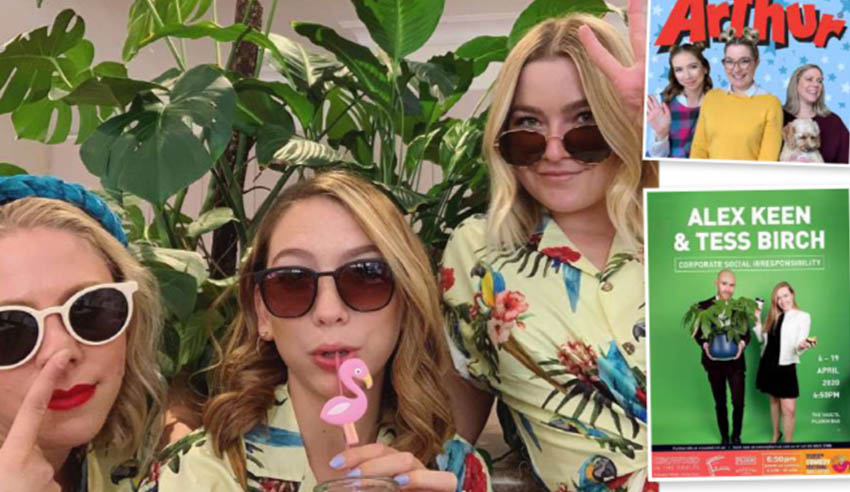 With everyone still impacted by COVID-19, tough second waves, lockdowns and new uncertainty, these have not stopped lawyers from finding new and fun things to do.
For Ashurst lawyers they have found that the new working-from-home environment has brought the need for office-wide engagement into sharp focus.
Junior lawyers Maddie Mulholland and Tess Birch, who are members of the Ashurst Melbourne engagement committee, say that the committee has been particularly active during the past few months in lockdown, with new initiatives that will hopefully carry into the future.
They have created an "Ashurst Insider" newsletter, a funny and light-hearted fortnightly newsletter, covering everything from how to make sourdough to commentary on reality TV, sharing across the firm.
They have also started running fortnightly photo competitions, ranging from best indoor plant set-up to cutest pets working from home
The engagement committee has also been busy converting some older initiatives into a virtual format, including lunchtime trivia and debates and Bachelor sweepstakes.
Ms Mulholland and Ms Birch's teams have also been trying out a range of new pursuits to keep spirits high, including, hosting regular online get-togethers, with staff being sent food and drink vouchers and local produce to enjoy in lieu of dining out.
For those who enjoyed some unique virtual entertainment, this included "Guess Who", Trivial Pursuit, bingo with baby pictures of teammates and utilising apps like Houseparty.
There are always the regular quizzes, for new lawyers the "getting to know you" questions, and themed dress days.
Sending out board games or jigsaw puzzles is also on the cards, and tracking teammates progress via WhatsApp chats.
In their spare time, Ashurst lawyers are also rolling out creative pursuits.
Ms Mulholland and her housemates have done themed days (like Margherita Monday, in their best tropical attire, and Tiger King, Ms Mulholland made a smashing Joe Exotic), lip sync battles, comedy presentations (Ms Mulholland's was on the conspiracy theory that Avril Lavigne died in the 2000s and was replaced by an actress named Melissa), watercolour painting, and she's really upped her game on slow cooking and fiction reading.
Ms Birch on the other hand, was in fact set to perform her stand-up comedy show "Corporate Social (Ir)responsibility" at the Melbourne International Comedy Festival in April this year before its cancellation due to COVID-19.
Yet this has not stopped her, and has instead enjoyed performing it virtually to various Ashurst teams. So far, she's performed to six different teams, although the show was supposed to run for two weeks, so she has plenty of steam left for future performances if any lawyers are looking to shake up a virtual team drinks!
2020 is a tough time, but for Ashurst Lawyers, they've been doing their best to stay positive, change things up and support and connect with their colleagues.