Clayton Utz celebrates 2020 Art Award virtually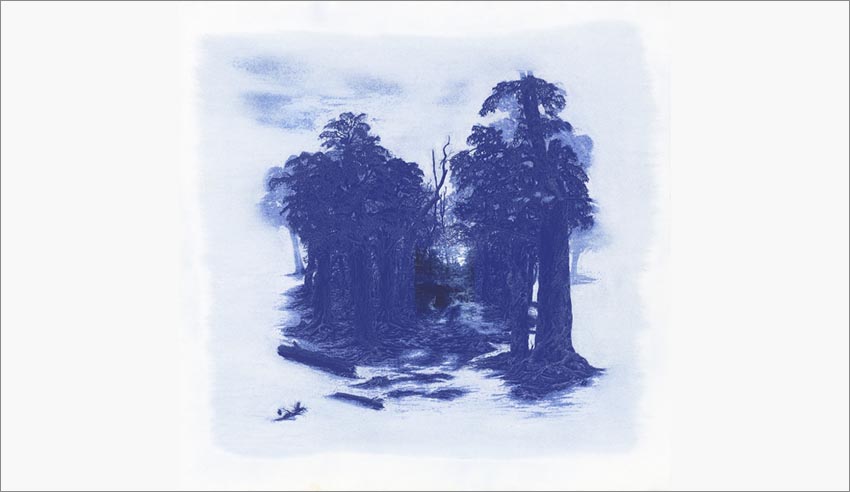 Henri Van Noordenburg is the winner of the $20,000 Clayton Utz Art Award 2020, for his work of hand-carved photographs on Hahnemülhe titled, Hiding Place 2.
Showcased virtually with the ability to enjoy a virtual tour, national firm Clayton Utz hosted its annual Art Award celebration, which is "open to Queensland-based artists, or artists with a strong connection to Queensland".
Award judge Dr Laini Burton, a senior lecturer at Griffith University's Queensland College of Art, described the winning entry as "a haunting thicket that summons a viewer to entertain an imagined narrative of either untold horror or hope".
"The artist's technique suggests a labour of love and desire to develop the medium of photography," Dr Burton said.
"The work seemingly travels between places in the mind, becoming transformed over time and from one generation to the next as the artist has suggested." The work forms part of Mr Van Noordenburg's "When a memory becomes a story or a story a memory" series.
Dr Burton awarded Highly Commended to four artists: Mitchell English (for his oil on canvas, Heatwave [Van Dyke Brown]); Carolyn McKenzie-Craig (for her charcoal dust drawing, Roadside Remains); Gerwyn Davies (for his archival inkjet print, Desert [East/West]), and; Lindy Sale (for her oil on canvas, Ithaca Creek).
The People's Choice Prize – as voted by Clayton Utz Brisbane partners, employees and clients – was awarded to Kathy Ellem for her oil painting of a bullock driver, titled Two lefts and a right.
Clayton Utz Brisbane partner-in-charge Scott Sharry, who announced the winner via a virtual presentation, said he was impressed with the diversity of media and work this year's award attracted.
"We congratulate Henri on his win, as well as the artists who were singled out for recognition. As always, the standard of work was exceptionally high and all finalists should be very proud of their achievement," Mr Sharry said.
"We were disappointed this year not to be able to hold our traditional Awards function in our offices, which is certainly a highlight for our people, who enjoy meeting the artists face-to-face, and undoubtedly our most popular client event. 
"Instead, we've had to do things a bit differently and have put together a video montage of the forty-one finalists' work – which is displayed on various walls on our Level 28 reception floor – so that people can enjoy a virtual tour."
Now in its 13th year, the Clayton Utz Art Award is an initiative to encourage, reward and promote artists who have a Queensland base or connection.