Unpacking RCEP and its impact for Australian lawyers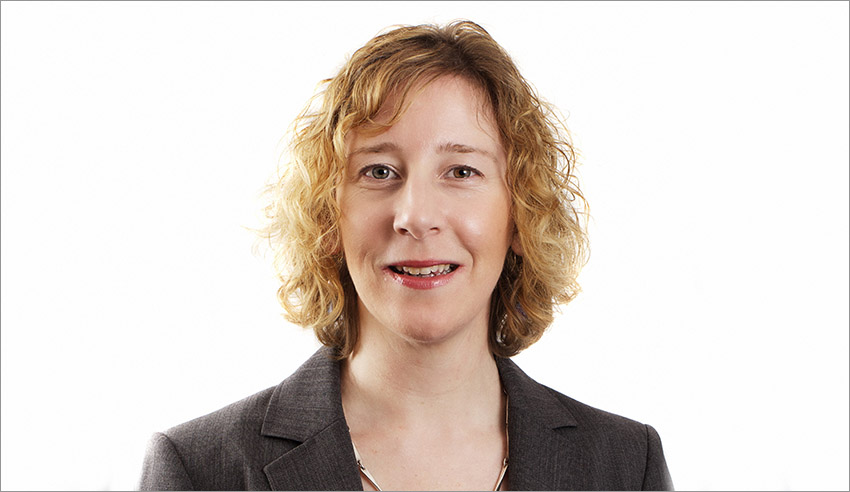 The looming Regional Comprehensive Economic Partnership (RCEP) will be significant not just for trade lawyers but also those practising in labour law, IP, competition, government procurement and investment, says one partner.
RCEP – a regional free trade agreement between 15 Indo-Pacific jurisdictions – will, according to the Department of Foreign Affairs and Trade, deliver "substantial" new trade and investment opportunities for Australia with the other soon-to-be signatories.
DFAT further describes the agreement as a "modern and comprehensive free trade agreement covering trade in goods, trade in services, investment, economic and technical cooperation, and new rules for electronic commerce, intellectual property, government procurement, competition, and small and medium sized enterprises".
The countries involved include the members of the Association of South-East Asian Nations (Brunei, Cambodia, Indonesia, Laos, Malaysia, Myanmar, Philippines, Singapore, Thailand and Vietnam) as well as Australia, China, Japan, New Zealand and the Republic of Korea.
The proposed scope of the agreement is enormous, covering 30 per cent of the world's population and 30 per cent of global GDP.
What it means for Australia and legal professionals
In conversation with Lawyers Weekly, Baker McKenzie partner Anne Petterd said that, as a regional trade agreement, RCEP could be an important tool in navigating supply chain disruption.
"Increasingly, manufacturing businesses are looking to diversify their supply chains and not depend on any one supplier or jurisdiction to provide the inputs to produce goods," she explained.
"RCEP will allow for goods produced across the RCEP jurisdictions to qualify under the RCEP rules or origin for tariff reductions and removals. This could give businesses more options on manufacturing goods and supplying to RCEP jurisdictions.
"Australia will be looking to RCEP to reduce tariffs, expand foreign investment opportunities and make it easier to do business with RCEP signatories through reducing compliance burdens and encouraging transparency. Trade agreements traditionally largely focus on tariffs.
"However, in recent years, removal of non-tariff barriers to trade, e-commerce and services commitments have received increased focus. RCEP contains commitments in these areas."
It is critical to understand, Ms Petterd said, that RCEP will not only be of interest to trade lawyers, but also those working in the customs, e-commerce, services, labour laws, IP, competition, government procurement and investment spaces.
"Certain industry areas will have increased focus for Australia. Based on recent trade agreements, Australian investment opportunities into healthcare, financial, education and telecommunications services will be particular areas to watch," she said.
The immediate focus for Australian lawyers regarding its implementation here, once the agreement is signed, will be in understanding what changes to domestic government policy and legislation will be made to implement the agreement in Australia.
Moreover, she added, lawyers will want to know the corresponding changes made in the RCEP jurisdictions.
"Trade lawyers will also be focusing on the RCEP text to understand how it aligns with or differs from other trade agreements," she detailed.
"The jurisdiction-specific commitments and, perhaps more importantly, details on reserved positions and non-conforming measures also need to be worked through to more fully understand the impact of RCEP."
Advising clients and looming issues
When asked how lawyers working in practice areas relevant to RCEP can and should be advising clients across the board once the agreement is signed, Ms Petterd said that legislative and governmental policy changes that are necessary to "domestically implement" the agreement will be the urgent priority.
"The next step for the public-sector will be to monitor compliance. For example, whether a new policy announcement to support local industry risks breaching non-discrimination commitments in a trade agreement," she outlined.
"Both the public and private sector will have an ongoing joint interest in how other jurisdictions are implementing their RCEP commitments. To advise clients in this space, trade lawyers need to understand both the RCEP structure and detail, as well as the practices followed in other jurisdictions to implement at the domestic level trade agreement commitments. "
Probably the biggest hurdle on the horizon for lawyers, however, is gauging exactly when RCEP will come into force. This, Ms Petterd mused, remains unclear.
"As we learned from the Trans-Pacific Partnership, trade agreements once signed do not necessarily enter into force or, at least not in the form originally agreed or with the original list of signatories. The target for Australia is ratification of RCEP in 2021. We do not yet know the planned timing for other RCEP signatories to ratify," she warned. 
The issues and challenges of greatest focus for trade lawyers following the signing of RCEP, she submitted, will "likely be more focused on implementation" of RCEP in jurisdictions outside Australia.
"For lawyers advising a client wishing to do business in a RCEP signatory jurisdiction outside Australia, they will likely be keen to understand the timing to RCEP entering into force in that jurisdiction and the details of the changes to legislation and policy in that jurisdiction to implement RCEP," she surmised.
"Trade agreement rules for changes to tariffs are usually fairly straight-forward. However, implementation of non-tariff commitments can be less clear. Removal of non-tariff barriers to trade and opening up on investment opportunities can be more challenging to navigate."
Other considerations
Reflecting on the past two years in the trade space, Ms Petterd said it had been a "bit of a wild ride".
"Lawyers practising in the trade space have in recent times faced unprecedented levels of unpredictability and change in terms of imposition by countries of trade measures against each other," she mused.
"This has taken the form of increases in tariffs through dumping duties and other tariff measures, new non-tariff barriers to trade such as more red tape and compliance requirements, as well as sanctions type measures restricting business dealings with listed parties."
Trade policy under the incoming Biden administration is, "unsurprisingly", already an issue receiving a lot of attention, she added.
"In particular, the spotlight will be on the future U.S. administration's approach to trade with China. A fairly widely-held expectation is that a Biden administration will hold similar concerns regarding protecting U.S. interests including protecting U.S. trade secrets, but there is likely to be some greater certainty as to measures implemented," Ms Petterd noted.