Lawyer X report: RCMPI recommends DPP examine Gobbo's potential criminal conduct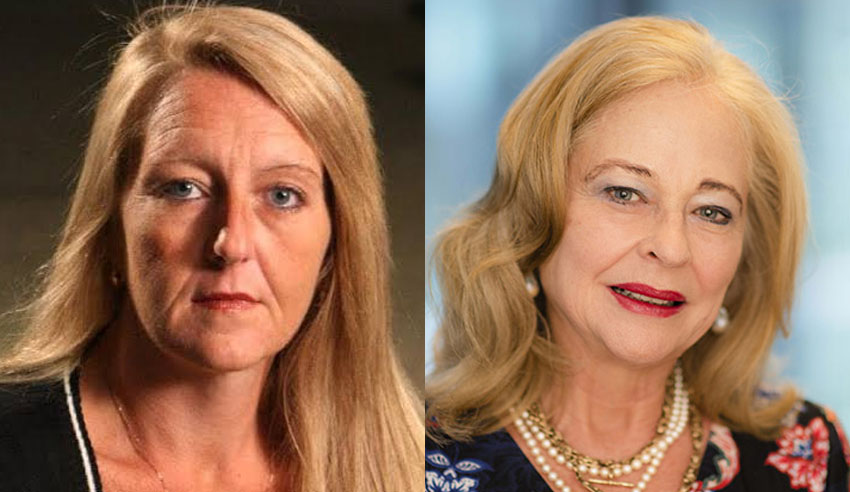 In one of the many recommendations of the Lawyer X inquiry's final report, commissioner Margaret McMurdo has called for a special investigator to examine whether there is sufficient evidence to proceed with criminal convictions against former barrister Nicola Gobbo and members of Victoria Police.
Following a "rigorous analysis" of the evidence submitted to the Royal Commission into the Management of Police Informants (RCMPI), commissioner Margaret McMurdo's first recommendation out of 111 is establishing a special investigator to review whether a criminal offence was committed by Ms Gobbo and Victoria Police.
The special investigator, established by the Victorian government, would investigate whether there is sufficient evidence to prepare a brief of evidence for the Victorian Director of Public Prosecutions (DPP) to decide whether to prosecute. The government has been asked to establish the special investigator within 12 months.
Commissioner McMurdo has also recommended that the Victorian Bar remove Ms Gobbo from a "retired" list of barristers, suggesting that while she was removed from the roll of practitioners already, her name on this list has "symbolic significance" that has the "potential to undermine public confidence" in the association.
In closing submissions, commissioner McMurdo said the breach of Ms Gobbo's obligations as a lawyer was "inexcusable".
"Her behaviour in concert with Victoria Police undermined the administration of justice, compromised criminal convictions, and damaged the standing of Victoria Police officers uninvolved in this debacle. It has shaken public trust and confidence in Victoria's legal profession and criminal justice system," she said.
Victorian Police have been advised within six months to make all "reasonable attempts" to contact the 887 people whose cases may have been affected by Ms Gobbo's conduct. The 887 cases are part of the 1,011 findings of guilt that the commission found was related to Ms Gobbo's informant role.
It includes people who were deprived of the opportunity to be represented by an independent lawyer acting in their best interests, and those that may have been affected by Ms Gobbo's conflicts of interest or tainted evidence. It also includes cases where she was acting as the persons' lawyer and cases where she was not, meaning where the person was the co-accused of her client.
Two men, Faruk Orman and Zlate Cvetanovski, have already walked free from behind bars after serving a decade of their sentences. Other high-profile criminals and former clients of Ms Gobbo, including Tony Mokbel, are awaiting their own appeals.  
The commission has also recommended reforms to laws, policies and procedures governing the use of human sources, disclosure of information in criminal proceedings and aspects of legal profession regulation.
"The commission's role in exposing Ms Gobbo's actions, although not judicial, is a powerful one. Its inquiry has shone a bright light on the extraordinary reach of her once-hidden wrongdoing. Ms Gobbo herself, in giving evidence before the commission, admitted that aspects of her conduct were unethical and wrong," the RCMPI final report read.
More to come.