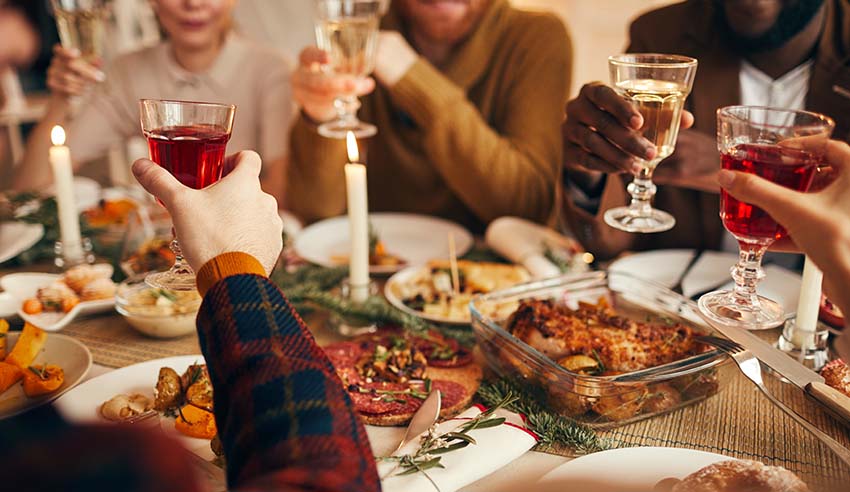 As COVID-19 forced Australia into lockdown and shuttered the economy, the demands for food relief doubled. As Christmas approaches, the NSW Law Society has partnered with a charity to deliver critical supplies and asked that the profession do the same.
As part of the President's Charity initiative, the Law Society's president Richard Harvey selected Foodbank ACT & NSW to lend a hand in the delivery of 70 per cent of surplus or rescued food for relief organisations nationwide. With 300 tonnes of food distributed each week, the charity is instrumental in ensuring families are receiving urgent care. 
When the full impacts of COVID-19 hit Australia, it was devastating for charitable relief organisations and the families they serve. Mr Harvey said Foodbank had already been hugely instrumental in fighting hunger, but when the pandemic hit, it was seeing people "who have never experienced food poverty struggling to put meals on the table". 
"With social restrictions in full force, all face-to-face events cancelled, and mindful that many in the profession and broader community were also feeling the economic impact of the pandemic shutdown, I knew I faced an uphill battle to raise funds for Foodbank," Mr Harvey explained. 
"With restaurants and cafes closed down as a result of the pandemic and the country's social restrictions in place, we knew people were looking for affordable and restaurant-quality meals that could be delivered to their door."
It was with this in mind that the Law Society's "Dining Room Delivers" was born. Every Friday since late June, the Law Society has been delivering hampers to homes across Sydney's metropolitan area, which have been prepared in commercial-grade kitchens. The meal hampers arrive cooked and chilled with easy-to-follow serving guidelines. 
The closure of the Law Society's Dining Room meant that it had a large team of chefs, a catering manager and an empty commercial kitchen at their disposal. While they served, all proceeds made from the initiative were directed straight to Foodbank. 
"I am so proud of the way our team at the Law Society was able to find this affordable, practical way to support Foodbank this year," Mr Harvey said. 
"It's truly been an amazing effort."
Those who purchase the hamper will feed either three hungry adults or two adults and two children. In time for the holiday season, Dining Room Delivers has created a new, Christmas-themed offering for customers that will allow families to eat this season. 
Called "Good Pud", the hamper contains a steamed Christmas pudding with a vanilla-bean custard and Brandy butter, chocolate log filled with almonds and pistachios and bound with rich chocolate ganache, gingerbread Christmas trees (with icing and cachous to decorate) and traditional German spiced Christmas cookies.