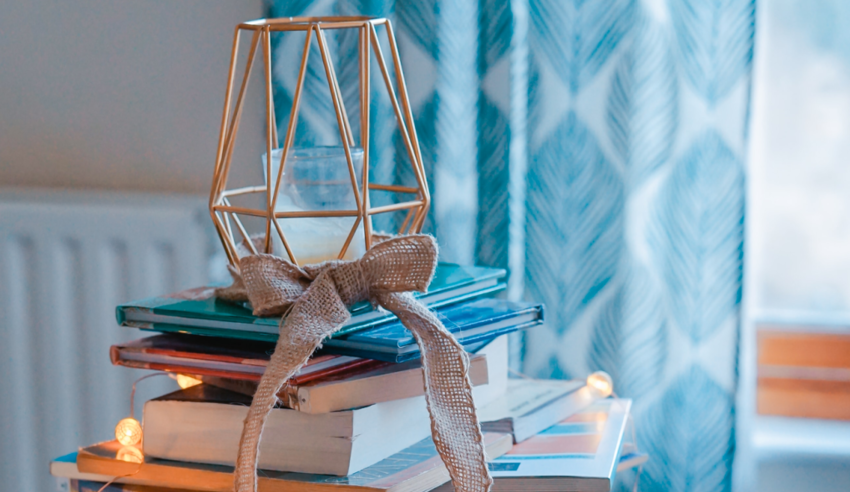 With the year wrapping up and the holiday's just around the corner, Lawyers Weekly's Wig and Chamber news bulletin takes a look back at the book reviews from 2020, from an interview with a high-profile barrister to a startling look at the criminal justice system.
Reasonable Doubt by Xanthe Mallett
Australia's many miscarriages of justice are about as common and harmful as the next flaw in the criminal justice system. Many who sit before the courts are potential victims, and not even the best of the best of the legal profession are immune from deciding the steps that could put an innocent behind bars and tarnish their reputations for life. 
Criminologist Xanthe Mallett spoke to Lawyers Weekly about her second book Reasonable Doubt back in July. The book examines seven miscarriages of justice – Wayne Butler, Kelvin Condron, Henry Keogh, Khalid Baker, Andrew Mallard and Scott Austic, as well as my personal favourite Nicola Gobbo – and walks the readers through how the case went so wrong and what that has meant for the people affected. 
"[All the cases in the book] were really interesting cases. They were all really important stories to tell because each spoke to various problems," Dr Mallett told me and added that for each case, "I could have chosen 100 others that have the same problems [but] I wanted to choose the cases that were not necessarily well known". 
When I asked if Dr Mallett had narrowed down which cases were prone to miscarriage, she told me that they tend to happen in cross-racial situations and when eyewitnesses are so heavily relied upon that the entire case hinges on their testimony. Often, it hurts the trial when experts get ahead of themselves or get carried away with "self-importance". 
"I don't think there is just one type of case [that stands out] – I think it is the individuals that interact with the case, be that the police or experts," Dr Mallett said. "The problems are when a person accused does not either know their rights or do not have the funds to seek out the best defence. They are particularly vulnerable and disadvantaged."
Read the entire review here. 
From battered victims, disadvantaged clients and even a highly talked-about and film-inspired serial killer, barrister Andrew Boe has taken cues from his own career to argue that the criminal justice system was not designed to seek the truth and instead it's just a "blood sport for the unfortunate" who find themselves before judge and jury. 
In this incredible book (and interview), I talked with Mr Boe about The Truth Hurts back in August this year. Mr Boe has had an impressive career and although he could write pages and pages full of his time spent representing Ivan Milat, there is so much behind his career that is worthy of a chapter or two. By the second, I was so much more drawn to his accounts of disadvantaged clients than I was to the book's selling point. 
"It's a case captured on the internet," Mr Boe told me flippantly about Mr Milat. "But it's cases I promoted – defence for a woman subjected to domestic violence, independent investigations into deaths in custody, or taking issue with an Aboriginal man who was sent to prison – I regard as contributing more to the social justice system."
When it comes to working in criminal law, Mr Boe gives an insightful, heart-wrenching, bold look into what it means to be a barrister working in the justice system. While The Truth Hurts goes much more in-depth about it, he told Lawyers Weekly that the contact with clients can be "corrosive", especially with restrictions to speak about it publicly.
"For a long time, many criminal lawyers turn to distractions to cope with the stress that many don't survive from. In my career I've been supported by the capable colleagues and partners who have taught me," Mr Boe said. "The book has been cathartic in that sense, to get things out so that others can find assistance."
Read the entire interview here. 
The devastating and destructive faults in the criminal justice system's approach to the victim-survivors of sexual assault who must brave the courtrooms have been exposed in a new book that examines the way defence counsel, Crown prosecutors, magistrates and the system itself works against the witnesses who come forward. 
Louise Milligan spoke to Lawyers Weekly in November about her book Witness, which takes a deep and honest dive into the way witnesses are treated on the stand. Having once been a witness herself in the George Pell child abuse case and then drawing on decades of experience interviewing others, Ms Milligan's account comes from an open and real place that gives a voice to people who are subjected to the system. 
Ms Milligan was called to give evidence at the trial following allegations aired on ABC's 7.30 program. The experience she would go on to have left her traumatised but really sympathetic of the victim-survivors who brave the system. After being part of the whole ordeal, she felt the need to put pen to paper and show what needed changing. 
"By the time I was actually called to give evidence, I had spoken to hundreds of victims in research for my book and in my work as a journalist and had really got to know what a terrible toll these sorts of crimes have on people – particularly when it happens when they're children," Ms Milligan told Lawyers Weekly. "You pretty much never get over it and it can have all sorts of terrible impacts on their lives and life trajectory."
Read the full story here. 
And check out some of our other reviews:
Cops, Drugs, Lawyer X and Me by Paul Dale
For quite some time, and even now still, Paul Dale would open his newspaper or switch on the television to see his face and the label "disgraced ex-detective". Now the inquiry into Lawyer X has finished, Mr Dale is ready for a new story, he told Lawyers Weekly. 
Leave a little bit of evidence, and offenders of a murder are easier to prosecute. Leave the smallest remorse and offenders of manslaughter or burglary or drug trafficking and a whole range of other major criminal offences are more likely to be prosecuted. Leave the most gruesome, traumatic scene behind from the brutal assault of a female victim of sexual assault and rape, and the criminal justice system freezes up.