'Green loan' for Canberra Light Rail completed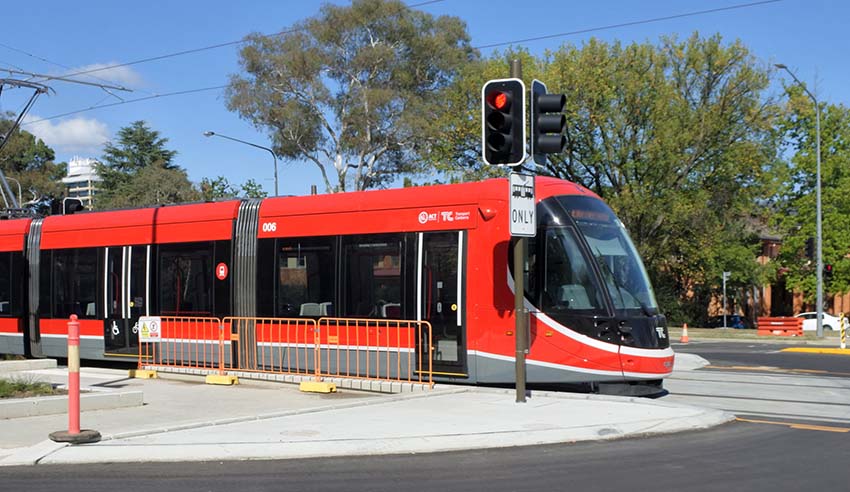 Canberra Metro has been advised on the debt refinancing of the Canberra Light Rail Stage 1 alignment.
Firm: Herbert Smith Freehills (Canberra Metro and its owners: John Holland, Pacific Partnerships, Aberdeen Standard Investments and Mitsubishi Corporation); Allens (ANZ and Commonwealth Bank, in their capacity as lenders and green loan coordinators). 
Deal: Canberra Metro and its owners have been advised on the $280 million debt refinancing of the Canberra Light Rail Stage 1 alignment from Gungahlin to Civic under Canberra Metro, which HSF said "marks an important milestone" for a low-carbon and efficient public transportation option in the ACT.
It is, the firm added, the first operational infrastructure project in Australia to be financed with an innovative "Green loan".
Value: $280 million.
Area: Project finance.
Key players: The HSF team was led by partner Erin Wakelin, who was supported by senior associate Gabby Herron-Cartwright and solicitor Nicholas Gerovasilis. The Allens team was led by partner Scott McCoy, who was assisted by partner Rob Watt, senior overseas practitioner Maria Ryan, associates JJ Aldahr, Darwin Ni and Tim Sexton, and lawyer Adam Silver.
Deal significance: Ms Wakelin said: "The refinancing of the Canberra Light Rail with a Green Loan represents an important development in project financing in Australia."
"Financing by way of a novel Green Loan represents a strong commitment by the key stakeholders involved in the Project towards meeting the challenges of climate change," she added.
Mr McCoy noted: "We are delighted to continue working with Canberra Metro and its lenders on the green financing of this landmark infrastructure project."
"Having the green loan certification is a fantastic outcome. While this is Australia's first green loan-certified PPP, we expect there will be many more to come as this area of financing becomes increasingly sought-after in the market," he said.