Financiers back Qld's biggest battery energy storage system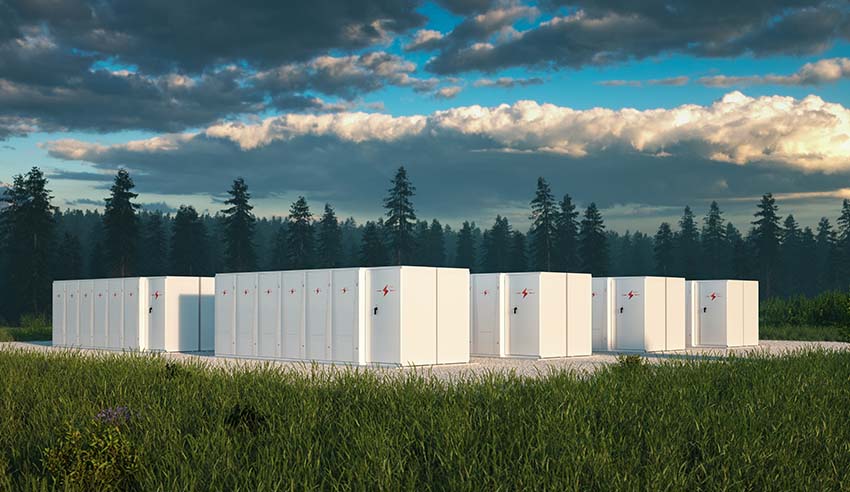 Ashurst and DLA Piper have advised on the financing of Vena Energy's Wandoan South Battery Storage System in Australia.
Firm: Ashurst (Vena Energy); DLA Piper (Financiers: BNP Paribas, DBS Bank and ING).
Deal: Global law firm Ashurst has acted for Vena Energy on obtaining debt financing for the development of the Wandoan South Battery Energy Storage System (Wandoan South BESS) near Wandoan, Queensland. Vena Energy is a prominent and leading renewable independent power producer in the Asia-Pacific region.
DLA Piper advised BNP Paribas, DBS Bank and ING Bank N.V. on their financing of Vena Energy's new project. All three banks were joint mandated lead arrangers for the Wandoan South BESS, which reached financial close on 14 December 2020.
Value: Undisclosed.
Area: Banking and finance, energy and resources.
Key players: The transaction was led by Ashurst partner Dan Brown with Chris Redden (lead on financing) and Paul Newman (lead on due diligence).
Danielle Davidson had also been seconded from Ashurst as legal counsel to Vena Energy Australia from March 2020 to financial close to assist in the preparation and development of all project documentation, legal project coordination and assisting with the financing process.
The DLA Piper team was led by finance and projects partner Kate Muller, assisted principally by senior associate Marnie Carroll, solicitor Stefanie Fraser and graduate Andrew Heiner, with finance and projects partners Alex Jones and Rhys Davies along with real estate partner Kate Pickthall providing specific input on native title, cultural heritage, planning, environment and real estate matters.
Deal significance: Vena Energy, which received debt financing from BNP Paribas, DBS Bank Ltd and ING Bank, is proceeding with the development, construction, connection and sale of electricity from the Wandoan South BESS. 
The Wandoan South BESS is a significant utility-scale battery project and the first of its kind in Queensland. When complete, the Wandoan South BESS will have an export capacity of 100 megawatt and a storage capacity of 150 megawatt-hour, capable of powering up to 57,000 Australian homes. 
"We are elated to have achieved this remarkable milestone for Queensland's biggest battery. The team at Ashurst have worked alongside us with vigour and a mutual commitment to bring this innovative storage solution to the Queensland network," Anil Nangia, head of Vena Energy Australia, said.
Ashurst played an active role as legal adviser in the development and financing of the Wandoan BESS, including preparation of key project documentation including the EPC contract, O&M contract, site acquisition and lease, connection agreements and the energy storage services agreement with AGL, due diligence process and preparation of the due diligence reports relied upon by financiers along with the negotiation of the syndicated facilities agreement and all related financing documentation.
The Wandoan South BESS is the first standalone, commercially viable battery project, to reach financial close, without the need for state or federal government assistance. The financing is also among the first of Vena Energy's renewable energy portfolio in the Australian market, and the first battery project internationally, to meet the criteria for Vena Energy's Green Financing Framework.
"As Green Loan Coordinator for the financing, BNP Paribas strongly believe the Wandoan South BESS provides a template for more battery projects to be commercially financed and will enable further renewable penetration into Australia's National Energy Market," Pierre Floriat from BNP Paribas said.
"The team at DLA Piper, in their role as advisors to the Lead Arrangers, have worked seamlessly with Vena Energy and our financing partners. Vena Energy is thrilled with the outcomes achieved for the Wandoan South BESS and our colleagues at DLA Piper helped make that possible," said Mr Nangia.
"It's always a buzz working at the very edge of the Energy market – and this project has been no exception. The DLA Piper team look forward to taking the lessons learned on this market leading project and applying them to the many that follow, as storage projects take on a significant role in stabilising the grid through the provision of ancillary services," Ms Muller said.