3-part masterclass series on cap raises and IPOs launched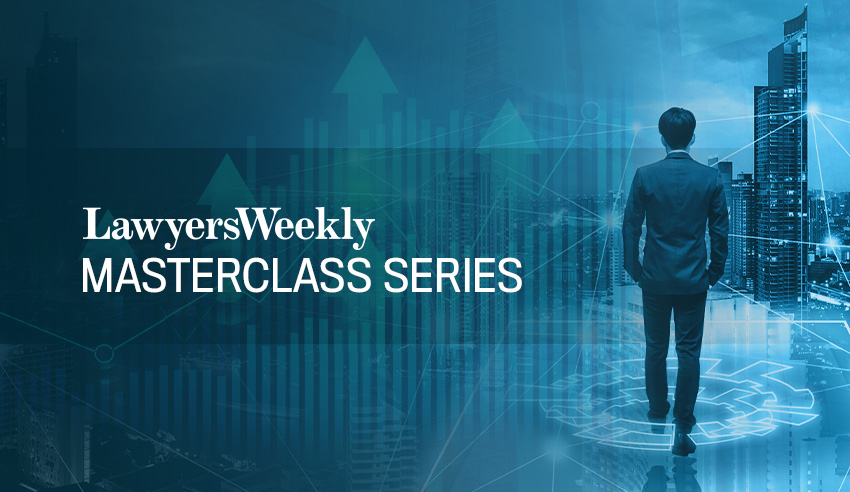 Lawyers Weekly is hosting a series of masterclasses in conjunction with global law firm Baker McKenzie to help practitioners navigate the challenging and evolving landscape of capital markets.
Over the course of three one-hour masterclasses, Baker McKenzie partner and head of capital markets Antony Rumboll will undertake in-depth explorations of how best to act for one's client in anticipation of listing on the ASX, including but not limited to securing capital, the myriad considerations and issues involved when listing, and how to again raise capital once the company has been taken public.
Whether you're acting for a blue-chip or a start-up, better understanding the nitty-gritty of such transactional work is fundamental for professional success and client satisfaction.
Mr Rumboll will cover the following in each of the three masterclasses:
Masterclass 1: How to run a pre-IPO capital raise – held on Tuesday, 9 February, 3pm AEDT.
Masterclass 2: How to run an initial public offering – held on Tuesday, 2 March, 3pm AEDT.
Masterclass 3: Undertaking a capital raise for a listed company – held on Tuesday, 23 March, 3pm AEDT.
These masterclasses will be centred around hypothetical case studies, including "real world" elements from capital markets transactions and will come with a workbook for viewers to work on throughout the presentation.
All three sessions are worth one CPD point each. You can purchase one, two or three of these masterclasses, depending on what you are looking for. Those who purchase all three sessions will be eligible for a discount.
To learn more about any and all of these three masterclasses, click here.
Speaking in December 2020 on The Lawyers Weekly Show, Mr Rumboll said that Bakers is "really excited to be partnering with Lawyers Weekly on these masterclasses".
"We've designed them to give a practical flavour to the various stages of a company raising capital, with the IPO sitting there as the real central point for them, if you will, because that is such a major event in a company's life, as it transitions from being a privately held company into the public arena and everything that goes with it. Then, the company is able to take advantage of all of these flexible regimes that we have in Australia," he detailed.
"So, what we'll try and do over these masterclasses is to try and break it up into those three stages: as a company who's trying to raise capital as a private company and getting itself ready for IPO, the actual IPO process itself, and then that post-listed life if it wants to raise more capital. The idea is to keep it informal, keep it practical, and we'll just have some fun."
Questions will be taken throughout the masterclasses, with Lawyers Weekly deputy editor Jerome Doraisamy, acting as a moderator for the audience.
Get your questions answered and ensure you are set for success by securing your place for these three Lawyers Weekly masterclasses now!
Late last year, Lawyers Weekly hosted its inaugural masterclass with Herbert Smith Freehills partners Rebecca Maslen-Stannage and Malika Chandrasegaran, on the topic of "Private business acquisitions: Executing a flawless contract". That masterclass is still available on Lawyers Weekly's Knowledge Centre – to purchase it, click here.