Champions of Pride finalists announced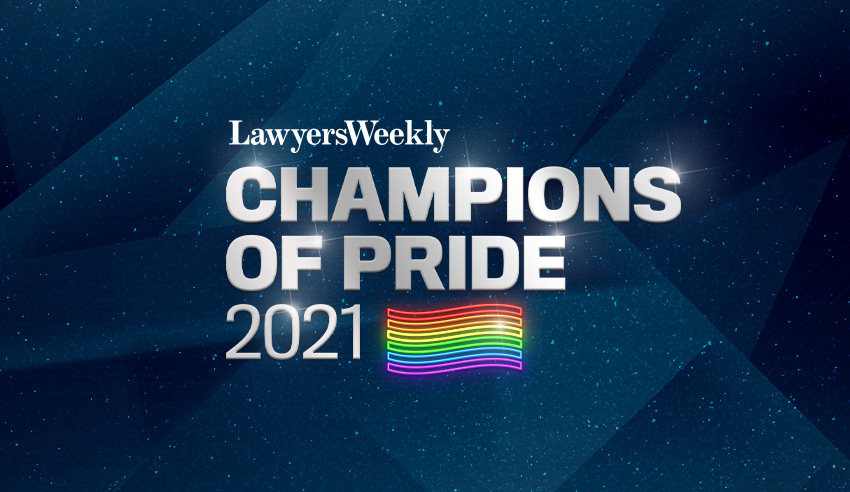 Lawyers Weekly is thrilled to reveal the finalists for the inaugural Champions of Pride event, split across global, national and boutique categories.
For the first time, Lawyers Weekly will be paying tribute to the businesses fostering diversity and inclusion, via its new Champions of Pride initiative. The event recognises legal businesses that best demonstrate a commitment, both pledged and implemented, to the advancement of diversity and inclusion initiatives pertaining to legal professionals who identify as LGBTQI+.
It also provides an outstanding opportunity for employers across the country to distinguish their efforts towards equality in the workplace and broader community from their colleagues and counterparts.
The event, set to be held at The Star in Sydney, will see former High Court of Australia judge, the Honourable Michael Kirby AC CMG, deliver the keynote address.
Following a comprehensive nomination process, Lawyers Weekly has determined finalists, to be spread out over three categories: global law firms, national law firms, and boutique law firms. Winners of each category will be selected by an independent judging panel.
Lawyers Weekly deputy editor Jerome Doraisamy said it was fantastic to not only see nominations come from all over the profession, but to see the breadth of activity being undertaken by practices, large and small.
"For Lawyers Weekly to receive nominations from all corners of private practice – from some of the biggest law firms in the world through to suburban practices – is hugely encouraging for the state of progress of diversity and inclusion," he said.
"There is, of course, much more work to be done by all members of the legal profession in Australia. We can learn a lot from the finalists for Champions of Pride. Lawyers Weekly congratulates the finalists in all three categories."
To see the finalists, click here.