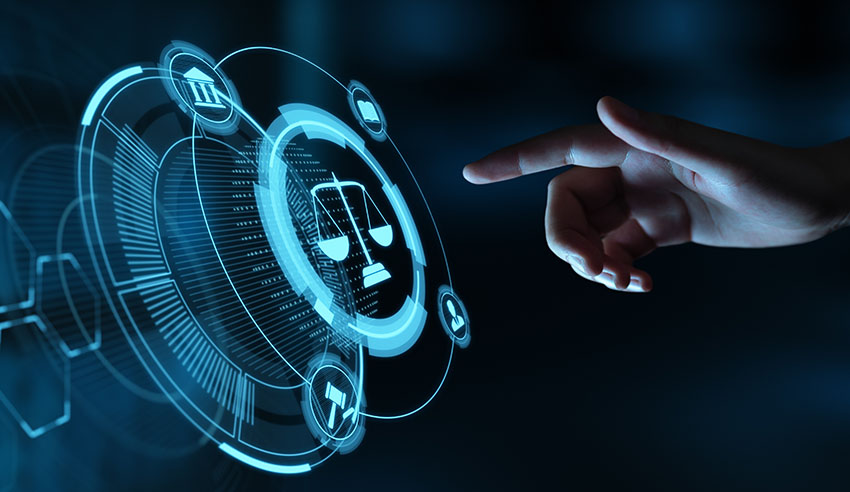 In the past year, the legal sector absorbed five to 10 years' worth of technology adoption in 12 months, putting pressure on even the most strident sceptics to keep up or risk falling behind.
Thomson Reuters' 2021 Report on the State of the Legal Market was recently released, which found that 85 per cent of law firms of all stripes are planning to increase their investments in technology this year, in the wake of the upheaval caused by 2020.
The past year, the multinational corporation said, really emphasised just how much attitudes have evolved about day-to-day legal practice, particularly with regards to digital workflow tools and solutions using the cloud.
The report also surmised that the legal profession, on the whole, absorbed five to 10 years' worth of technology adoption into 12 months, by virtue of the age of coronavirus.
In light of this, "longstanding resistance" by lawyers to adopt cutting-edge technology is "fast evaporating", said Thomson Reuters Legal Professionals interim president Paul Fischer.
"Last year, as firms served clients virtually and managed their daily workflow away from their offices, we saw rapidly changing attitudes about cloud and digital workflow tools. Lawyers and legal professionals experienced the power of technology in the successful transition to working from home and in finding new ways to improve efficiency and reduce costs," he said.
"The current demand from the legal sector for tech-centric, and particularly cloud-based, enablement solutions is unprecedented," added Thomson Reuters vice-president (proposition and client relationship management) Carl Olson.
Speaking to Lawyers Weekly, Mr Olson commented on the extent to which law firms must consider an increase in their uptake of tech to be a duty to not only better support clients, but also ensure their businesses are sustainable post-pandemic.
"Technology enablement supports law firm profitability, so it's easy to see why firms increasingly prioritise innovation. After all, technology frees up fee earners to engage with higher value work and collaborate with clients more effectively," he said.
"Firms can also use technologies to gain competitive advantage in the marketplace. To differentiate your legal services, you only have to look at what clients want. Nearly 80% of corporate clients want their law firm advisers to make further technology investments, so it is no wonder that recent Acritas survey data shows that 79 per cent of law firm leaders are prioritising investment in technology."
The biggest takeaway for firms, Mr Olson submitted, is that corporate clients and law firm leaders agree on the need to invest in tech.
"In a post-pandemic world, firms will need to continually refresh their technology roadmaps to satiate the appetite for innovation."
When asked what he would say to firms that are concerned about the overheads involved in such bolstered investment in legal tech, amidst continued economic turbulence, he said: "Law firm leaders are looking to invest in long term efficiencies and business growth. Solutions such as Thomson Reuters' HighQ are ideally placed to scale over time in support of evolving law firm strategies and profit drivers."
"One thing I'd recommend is to opt for a solution that can grow with your business and interact with your existing tech stack. Features that enable lawyers to switch seamlessly between technologies, such as open APIs, are worth looking out for," he said.
"Again, this goes back to my earlier point around law firm profitability. If the technology platform that your firm implements enables fee earners to focus more on revenue-generating work and less on 'figuring out tech', you'll soon see the return-on-investment shine through."
In light of such increased demand, Thomson Reuters is making "significant" technology enhancements across its stable of legal software products and services, including its HighQ and Marketplace platforms.
"Thomson Reuters has doubled-down on driving a number of enhancements across our solutions-set where we can see that our clients will gain the most advantage. To this end, we are delighted to be bringing these new capabilities to our markets across Asia & Emerging Markets," proclaimed Mr Olson.